No time has been wasted since the original mention of Starlink last week. The procedurally generated tactical real-time strategy game will be out on Desura shortly, for all 3 platforms -- PC, Mac, and Linux.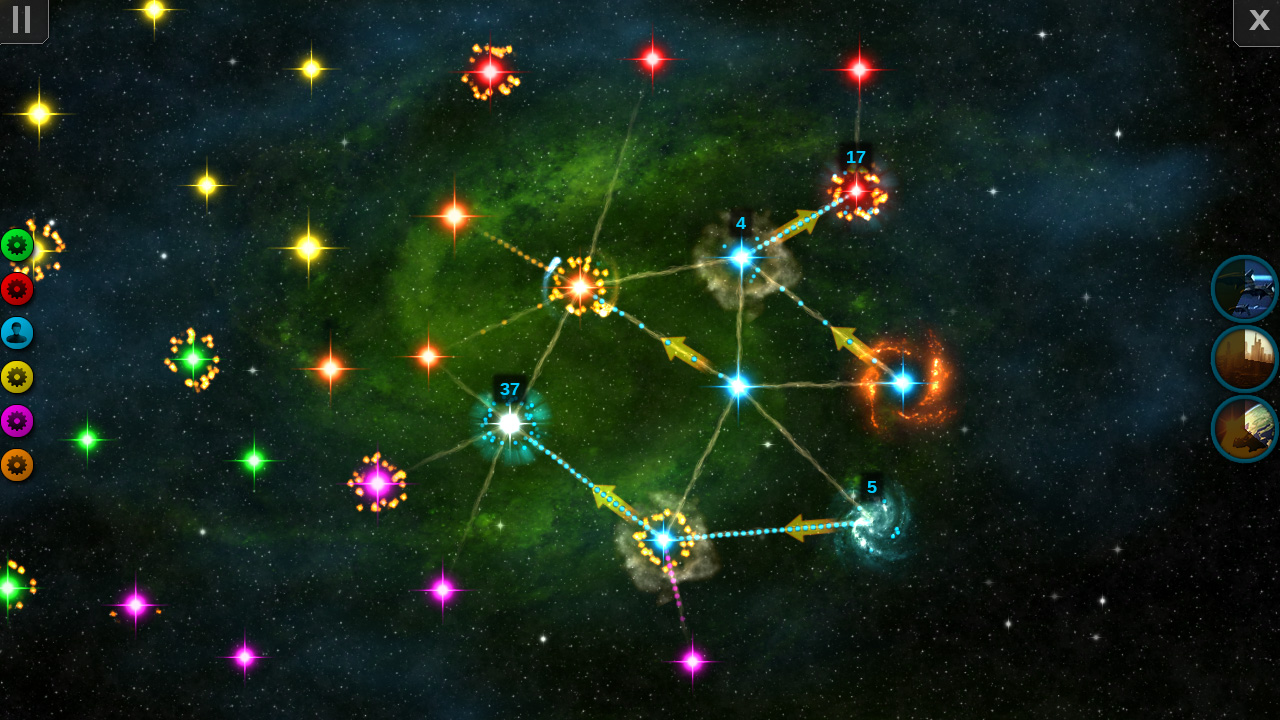 Not sure what Starlink is but curious enough to find out? Here's the gist of it:
You start each match in a procedurally generated galaxy.
You control stars that produce ships.
You can direct those ships to other nearby stars in order to capture them.
More stars = more ships!
Ships can only travel along hyperspace routes, and the number of ships that can leave each star system is limited on a per-second basis (so attacking from multiple directions is useful!)
Stars can have anomalies around them that give positive or negative effects.
You can choose to bring abilities with you into each match that add greater variety and often change the way you play the game. Teleport? Check. Stealth? Oh yeah. Defense/offense? Of course. There are even abilities that let you reshape the galaxy by adding and removing hyperspace routes.
You can play with your friends, and it's completely cross-platform -- so all your PC/Mac/Linux/Android friends will be able to play with you (iOS as well when it gets approved!)
Still curious? Well, you can always check out the gameplay video, or even the Web Player build while waiting on the release!