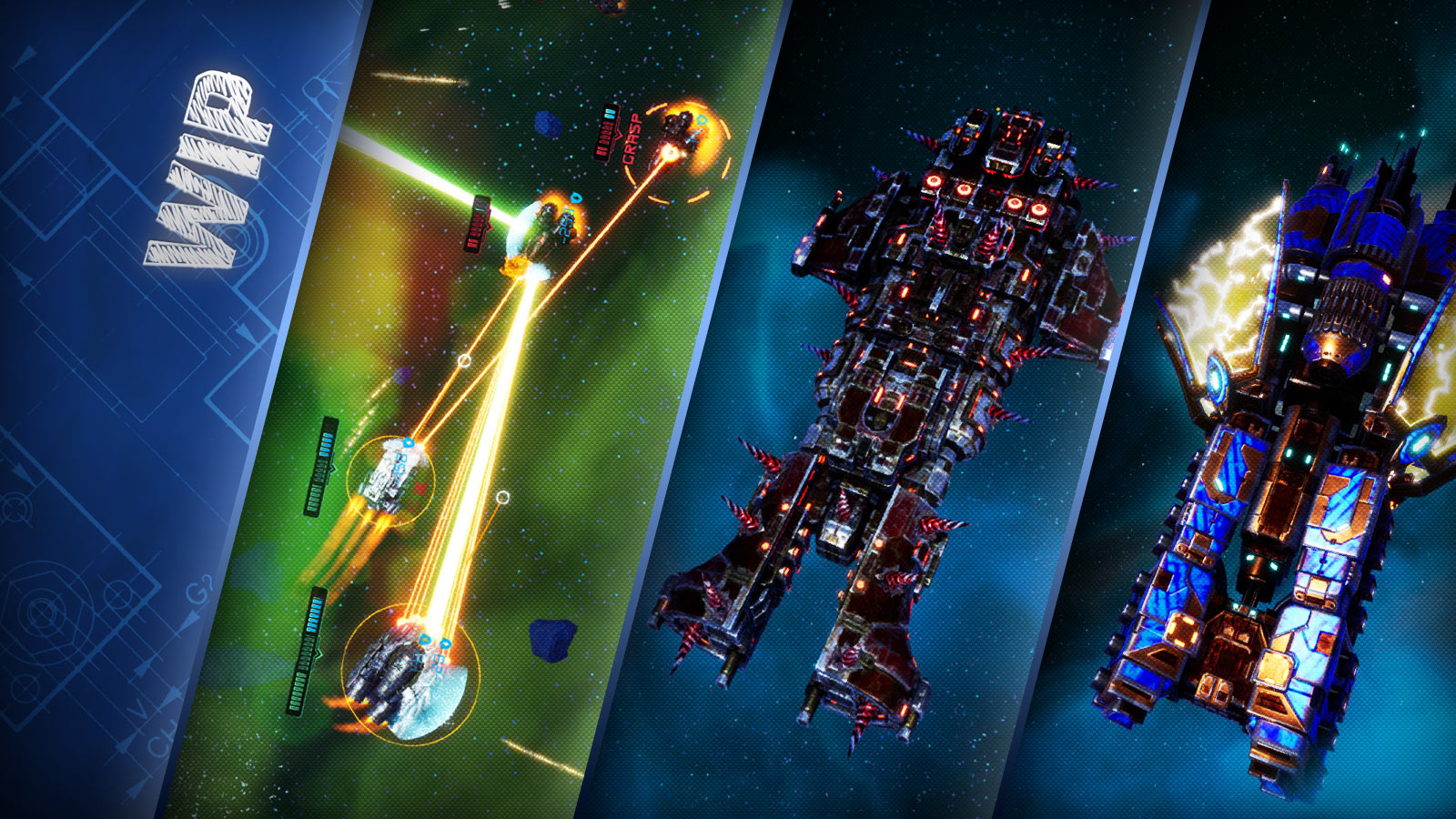 Although the past week was very short for the Snowforged Team (only two work days due to local holidays), we are back here with a short news article to tell you about the new quest types and show some cool pirate skins:
New Pirate Fleet type & quest type
---
Great news for ones who love completing various missions in Starfall Tactics: we are increasing their numbers and adding new types of quests. There are certainly a couple of nice things to be added, and the first one is quests for killing specific pirates. Heavy bounties are often put on the heads of the most annoying pirate Commanders and give you a chance to earn some nice rewards for taking down a concrete pirate. As "customers" usually have approximate coordinates of these fleet - you just need to find the system, catch the pirate and destroy it.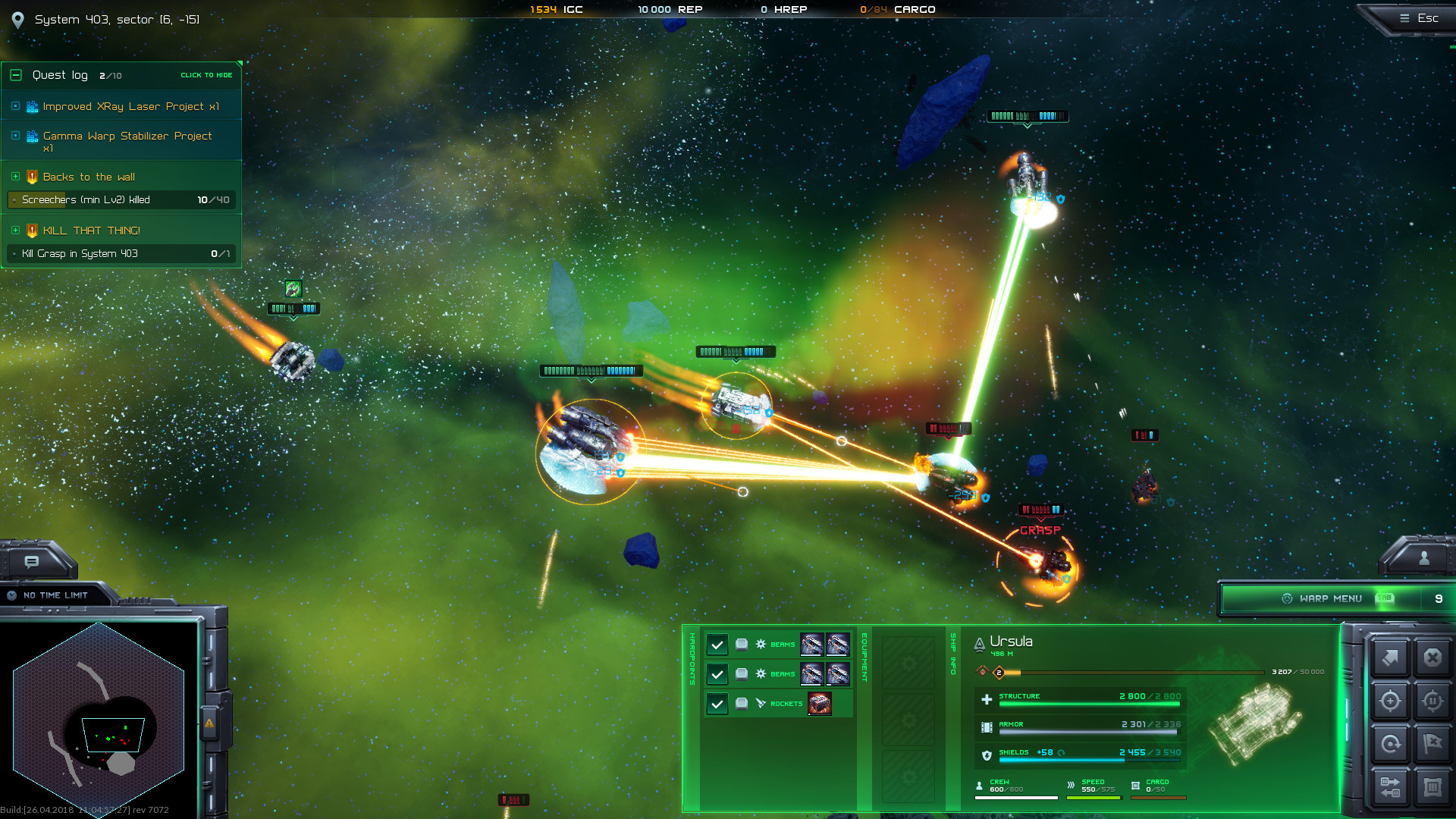 Such fleets have a specific name and a special sign, so you will easily identify them on the star system map. Each pirate fleet of this type has a special ship with a name - that's the target you must eliminate to earn the reward. By the ways, If you are doing this mission in a party, all party members get the goal completed when one of you destroys target ship. In other cases, you have to deliver a final blow.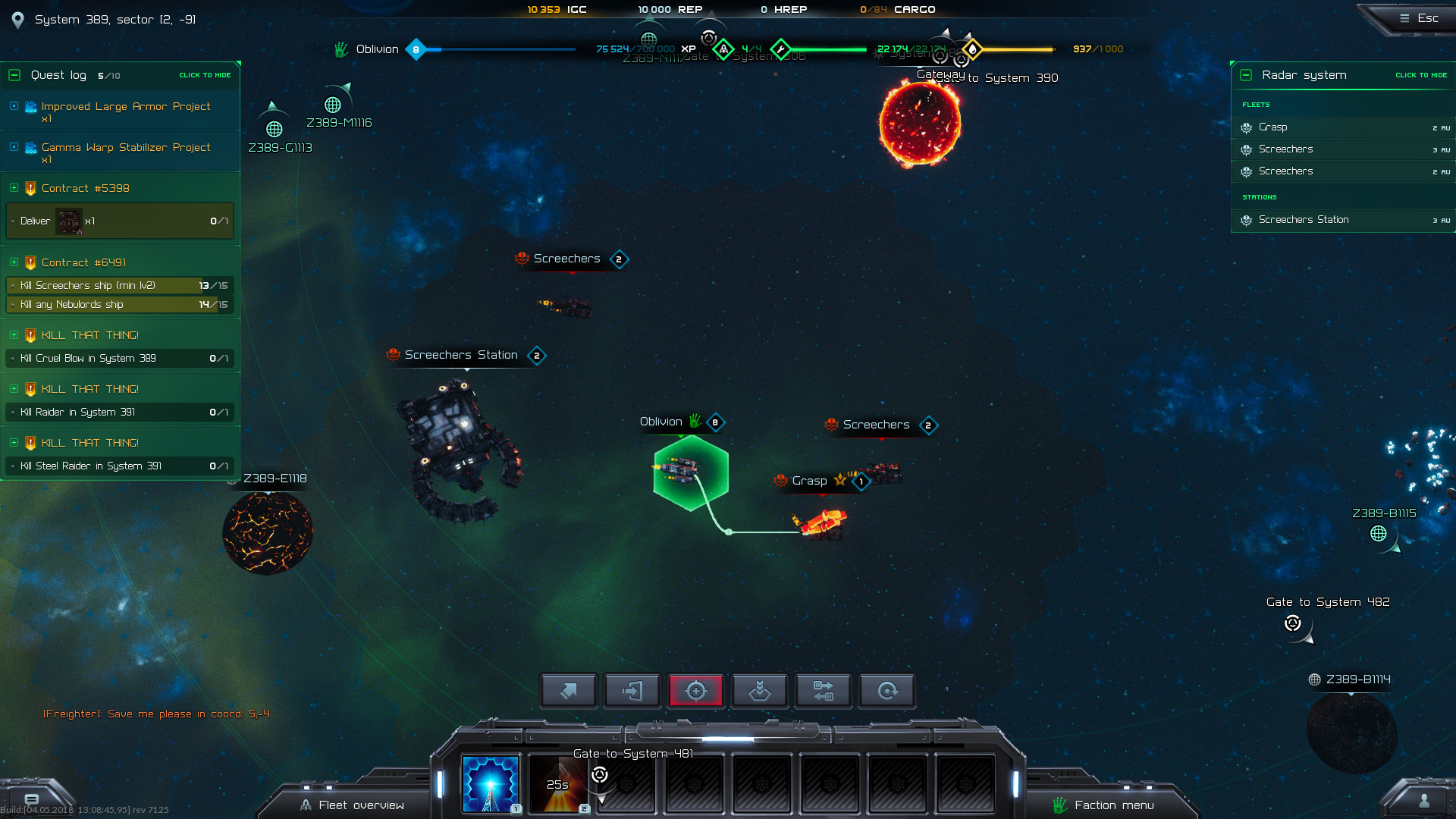 There are some plans to make these ships stronger and add some specific abilities or bonuses to let them stand out of the normal pirate ships and become a small challenge for you, Commander. Get ready for a bounty work!
Screechers and Nebulord Bosses
---
Snowforged artists continue creating skins for pirate bosses and this time we are ready to show you two Screechers and Nebulords ships: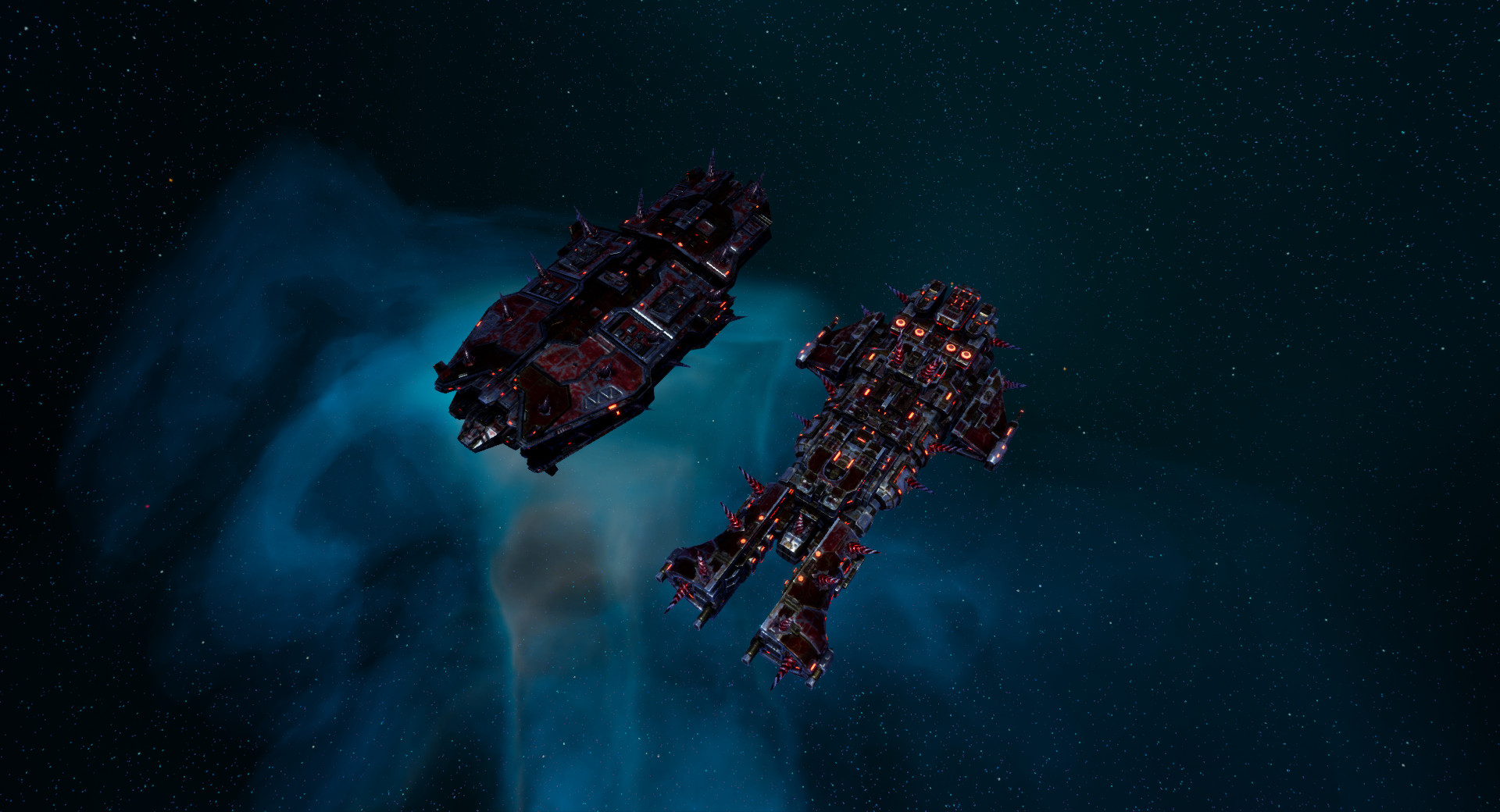 These madmen put spikes and paint their ships with dark blood-reminding colors, just as expected from Screechers faction. Perhaps, that's their way to scare weak of heart Commanders and try to look cool... at least in their own eyes.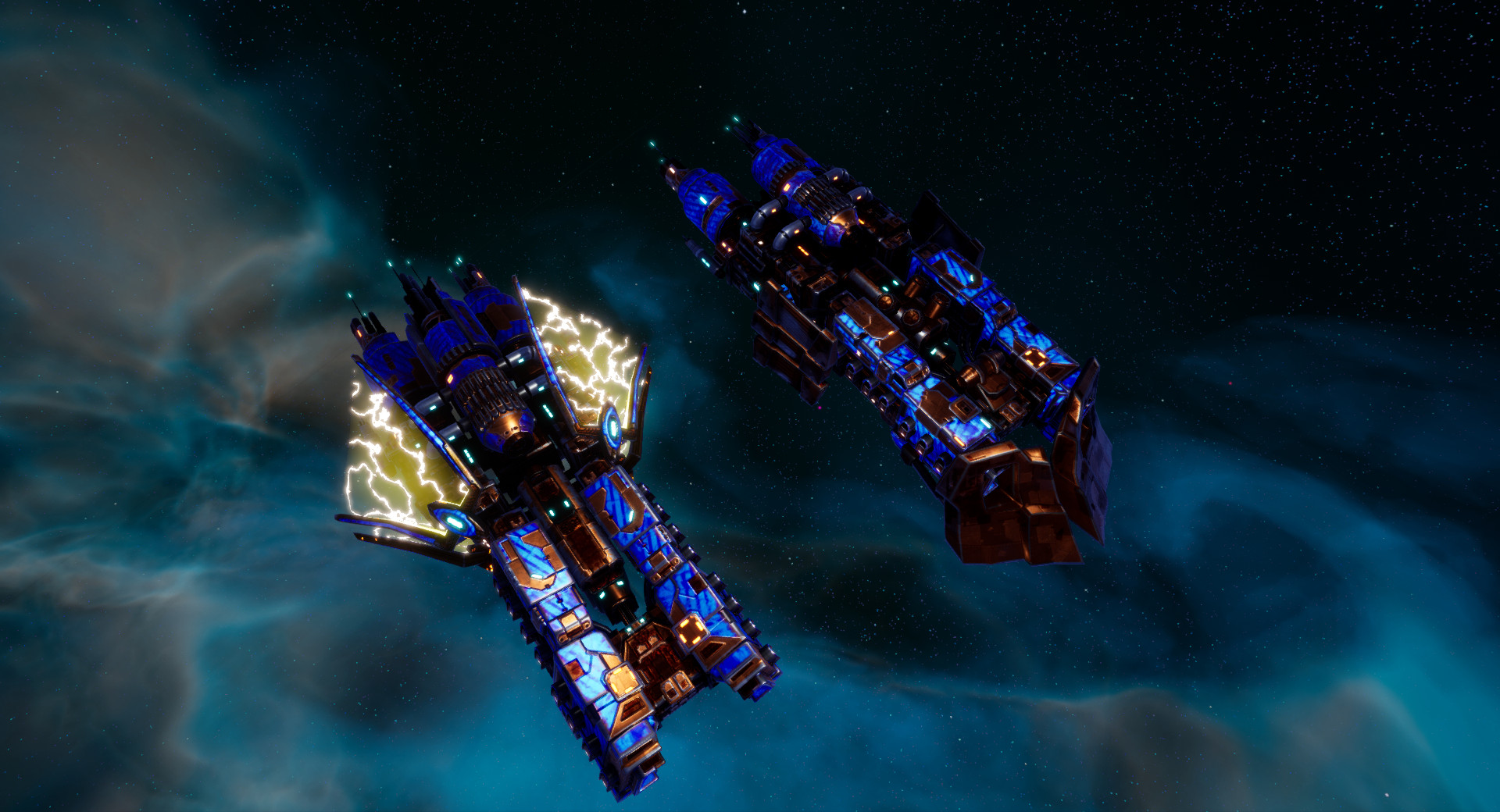 Nebulords always do things in style - and no matter if that's a small frigate, defensive structure or a powerful battleship - it always looks like a very expensive space car.
Expect more information next week - there are some great things appear!