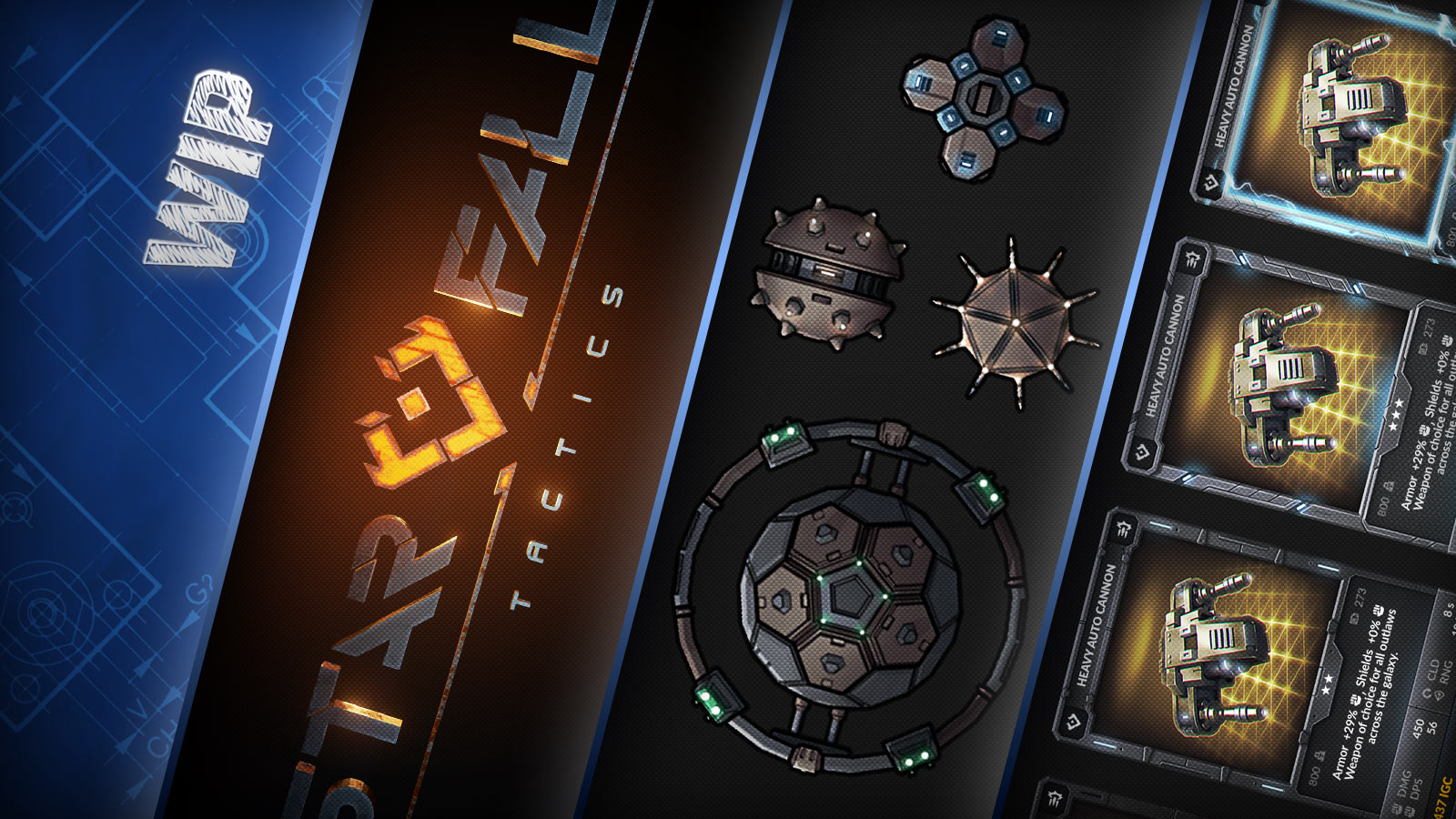 Undermine your opponents, watch the evolution of Starfall Tactics's logo and get familiar with blueprints rarity system - it's a nice chance to get closer to the game! Feel free to discuss it ans ask away on the forum - we always welcome new Commanders!
New logo
---
Starfall Tactics logo gets a brand-new look - and it's more epic, sci-fied and more beautiful than ever! Don't miss it and watch the evolution of logo in this new video, showing all versions of it - from the first and the one you got used to, to the new logo you will see from now on!
And here is a super colored version just for you:

We hope you liked it - anyway, feel free to write about your impressions!
Mines
---
No, that's not the place where you get coal - it's a real mine which explodes when you step on it or, in our case - flies too close to it.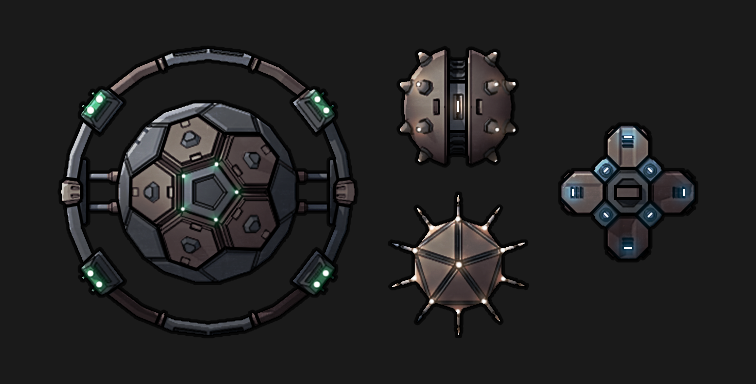 There are four mine types for now:
Flack mine - works as a usual mine - activates and deals damage when you get close to it;
Stalker Mine - if you get a ship close enough, Stalker Mine rushes to you, explodes and damages armor and structure;
EMP mine - deals damage to shields, activates when you fly close to it.
Heavy Plasma Mine - unlike other mines, it has a friend or foe recognition system. Activates and deals damage when you get close to it.
They are very small, so you will need to watch the battlefield carefully in order to not get cought by mines - remember that three of those will not distinguish between friendly and enemy ships.
Cards
---
What could be better than admiring a new epic card of equipment you've just recieved? We, in Snowforged Entertainment, understand the meaning of the visual difference between cards depending on rarity and the joy of finding epic and legendary items, so let's present to you a brand new look for it.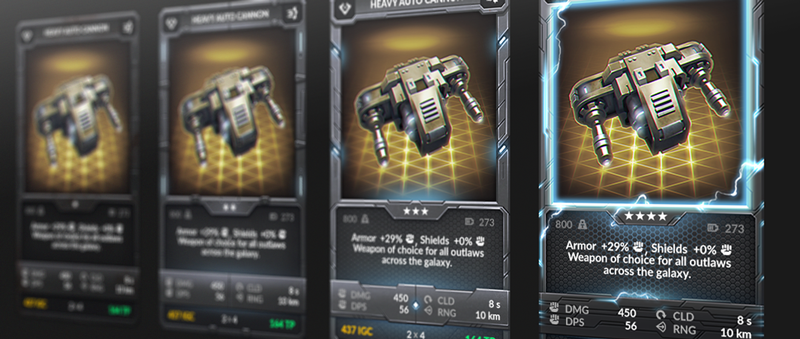 Keep in mind that all descriptions and characteristics are subject to change.
At the moment we have 4 types of rarity of blueprints: Basic, Refined, Advanced and Prototype. All of them you can get while opening booster packs or, if you are lucky enough, buy from the Black Market, or get it by destroying fleets of other players on the Galaxy map.