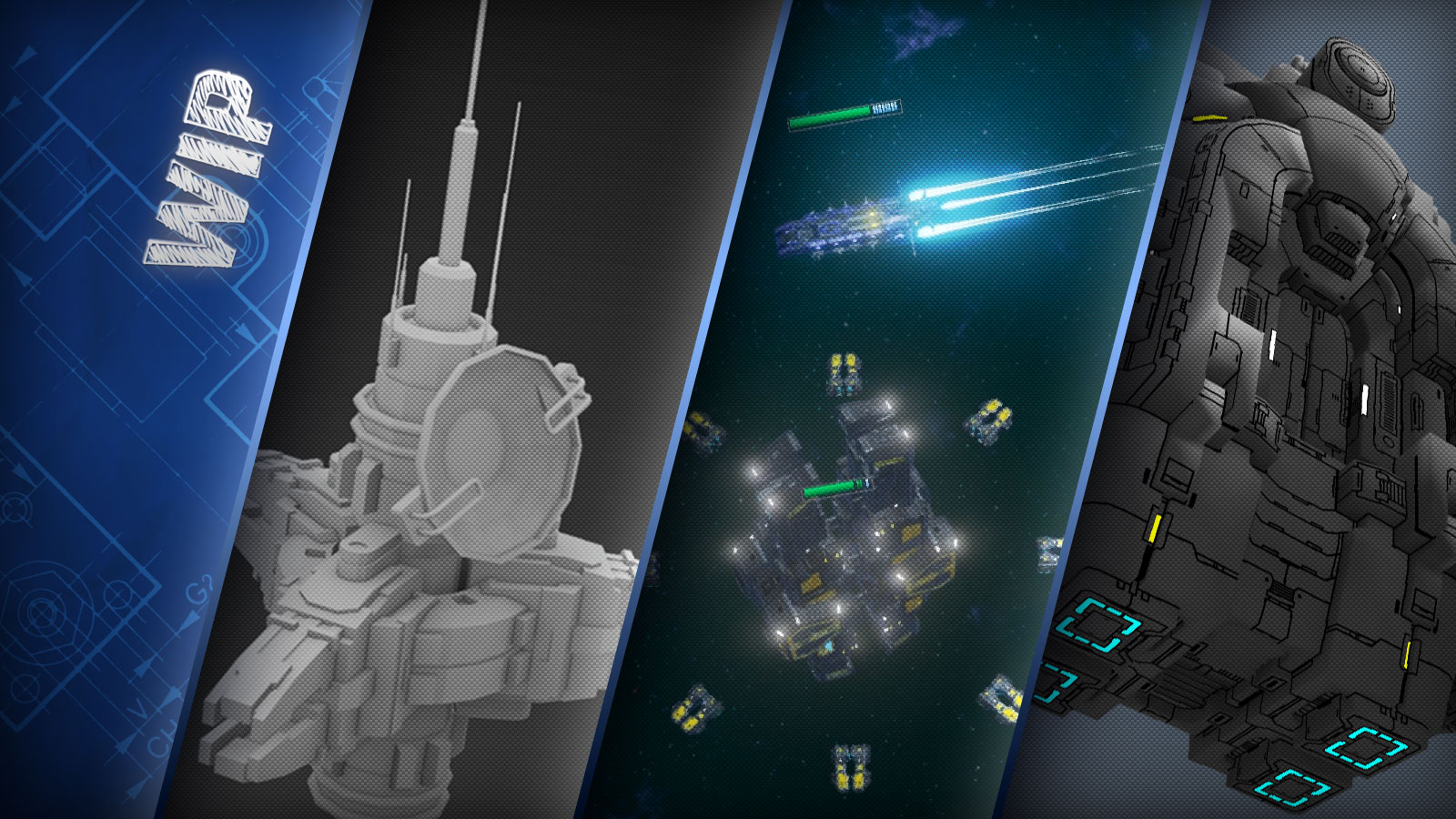 Go deeper into the Starfall Tactics features with us today! We are ready to drop some details about things you need to consider while creating mega-super-unique tactics. Don't forget to use all available opportunities wisely or you will get crashed by opponents seeking higher place on the leaderboards!
Warpbeacons, control points and other objects
---
Our 2D and 3D artists are busy with creating some stuff you might notice one day in Starfall Tactics. Or might not. It's all made for different purposes and game modes - for now we settled on the first one from the left, but with a satellite dish strapped to the side. It still has a long way to go, but it's probably the most obvious choice - other sketches could work in another way as we still have lots of ideas to go.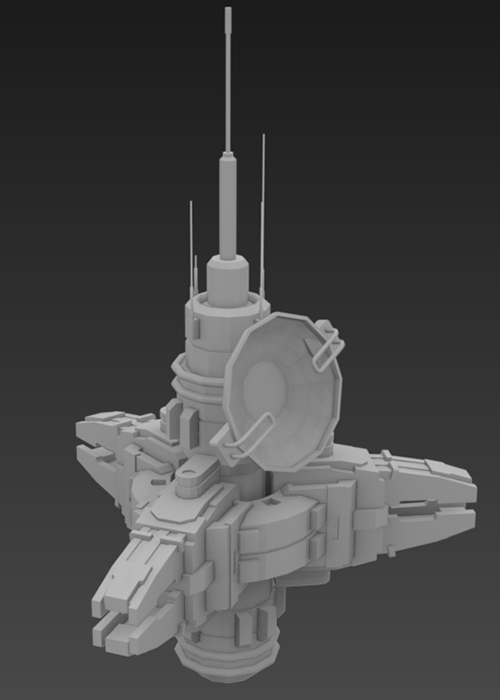 So, the chosen one will also be used in different ways. We are currently working on Mothership mode where strategic points play a very important role: by capturing it you gain additional resource for spawning new ships. The more ships you spawn, the more opportunities you might get to control the map - but don't spread forces as leaving the Mothership without any defense and letting an enemy destroy it will automatically result in a loss of match. Although warping ships back can be safe in this type of situation, it still takes some time, which could be enough for the enemy to deal damage and pool additional forces.
Here you can take a look at our new cool warp animation and a giant mothership from this mode.
New Vanguard ship
---
And what's an article without new ship models? Look at this Vanguard ship, Tornhelm, on it's way to the Starfall Tactics universe - born to kill from the first sight! Hope you see it one day finished and in-game :)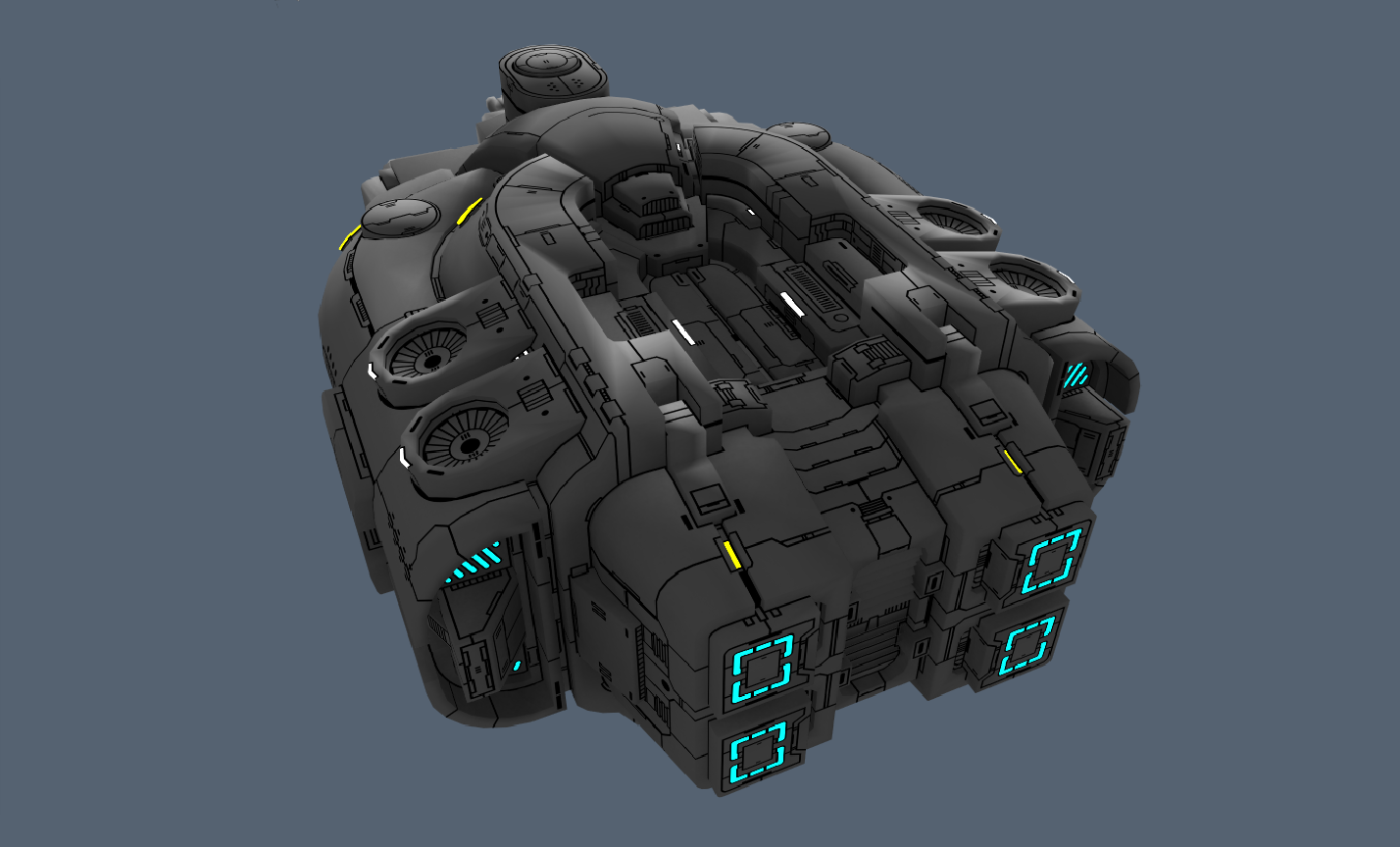 We still have many things to do and really hope that everybody who's going to experience Starfall Tactics will get what they expected!
Stay in touch and don't forget to join the discussion in Starfall Tactics communities: