The mining stations
My main focus the last couple of weeks has been to implement the mining stations. Mining stations are a vital part in the game, if you want ot increase your wealth the easy way. Mining stations come in 4 sizes and can be upgraded from smaller to bigger stations.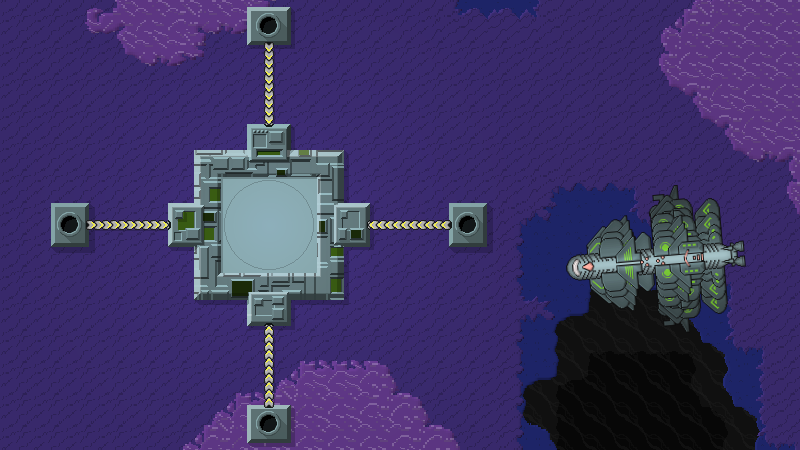 In order for you to be able to deploy a mining station, you need to have room for it in your hull. The mining station comes as a tight packed compartment, which will assemble itself on deployment. Once deployed your hull is empty for other uses.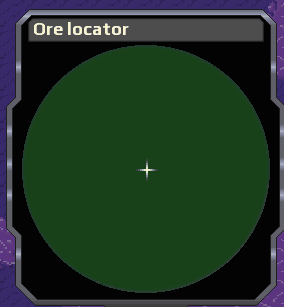 Using the Ore locator you can find the best spots on a planet to deploy your station. Look for areas with a lot of ore in the ground and place your station. This will maximize your revenue.
The crew
Next step is to hire an efficient crew to help mining for the ores. Mining can't begin before the crew is hired. Be sure to find the crew with high efficiency and low salary. New crew members will be available every day. If you fire a crew member you will have to pay him the salary owed PLUS 3 months of pay.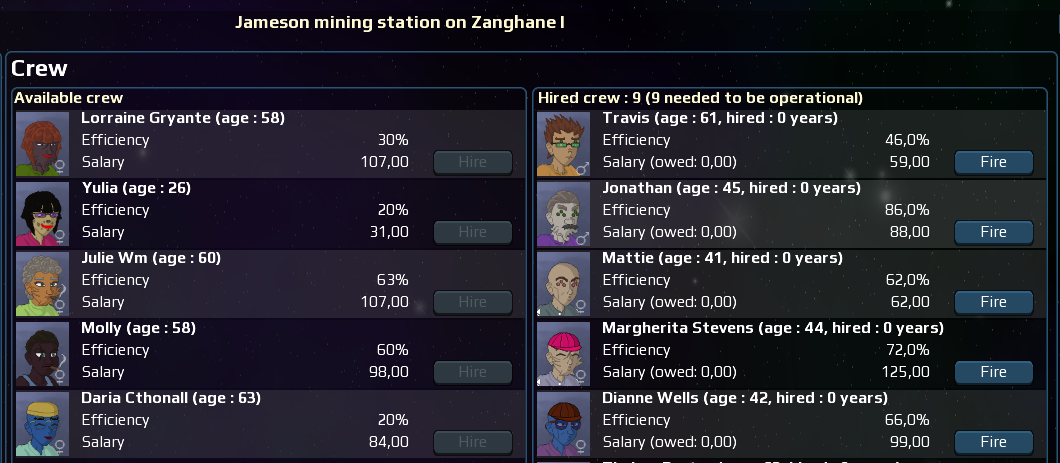 Once a month the crew needs their salary. This amount will be deducted from your cash. And be sure to have enough cash, otherwise the crew will stop working.
Selling the ore
The mined ore needs to be transported to a planet station to be sold on the stations market. You have two ways of doing this. You can transfer the ore to your own ship and fly to a station to sell it.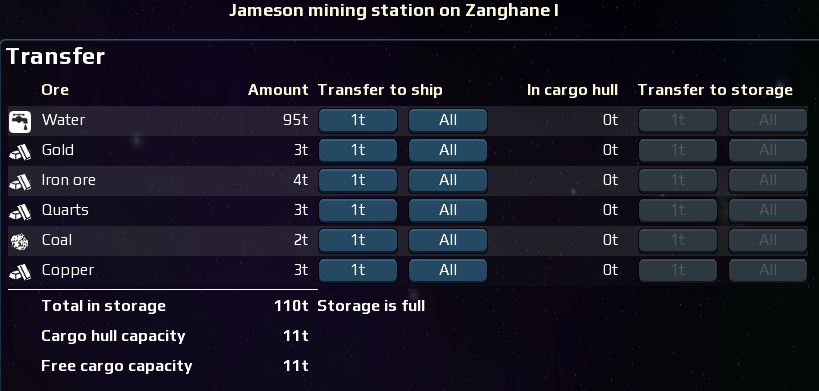 Let the droids work for you
Or you can buy a mining freighter, which can do the job for you. This droid ship will fill its hull with ore from the mining station and fly to the nearest station to sell it for you.

When an ore field has dried out, you will get a notice and you can then dissasemble the station and move it to a new location. Just remember to have room enough in your hull for the packed mining station.
Wrapping it up
That's it for this devlog. Work is going as planned and the amount of tasks I need done, is slowly getting smaller. At the same time I still come up with new ideas for things I really want to add to the game, to make it even better. Remember to Wislist the game if this kind of game is to your liking. It means a lot to me to get wishlists, as it encourages me to deliver the best game possible and to give you a great gaming experience.