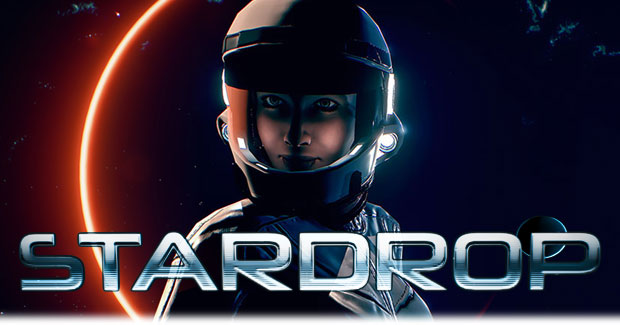 STARDROP is now on itch.io
To help further spread the word about STARDROP I've submitted the game to itch.io under the "in development" section. I hope to be able to create further awareness of the game and be able to grow a community around the game by doing so.
I also find itch.io an amazing platform to further distribute the game alongside IndieDB and of course Steam itself.
Updated STARDROP Let's Play by Nero Mystyra
I've been seeking out Let's Players and YouTubers to help spread the word. One of the first to reply was Nero Mystyra and I got into a back and forth conversation with him through Google+. The guy is genuinly friendly and I'm glad we had the exchange.
To help get the word out on STARDROP Nero made a Let's Play video of the entire first chapter. One thing I liked about his channel is that he does silent Let's Plays. I know this may sound like an easy way to do Let's Plays but not everyone likes to hear someone talk the whole time and his videos are top notch quality and he cares about the games he plays.
He also offered suggestions and feedback which resulted in an actual change in the walking speed when using the object scanner (which was a lot slower initially). And that's what I mean when I say how important the community is to me. Someone may point out something and it makes perfect sense, so I go back and change that.
If you watched my own Let's Play a while back and you're curious just how much has changed since then you might want to give it watch. As always I'll give out a spoiler warning. If you haven't played the demo yet then be advised, this video is the whole chapter.
STARDROP - Chapter 1 (DEMO) released
Lastly I'd like to plug the demo for those who might have missed the not-so-obvious article banner from the previous update. You can download it right here on IndieDB, or on itch.io
I also updated the official STARDROP website so you might want to take a look over there too.