Greetings, Space Travellers!

In the last development update I made a video, but it was not the best format, we're all too busy to look at 30 minute long videos of someone blabbering about an unfinished game. This time the development update will be short and to the point.

Visuals
Realtime lights system was reworked to support dynamic light cutting in enclosed rooms.
Before the change lights could go through the walls and were all over the place, floor tiles looked exactly the same, and everything was too bright.

(before image)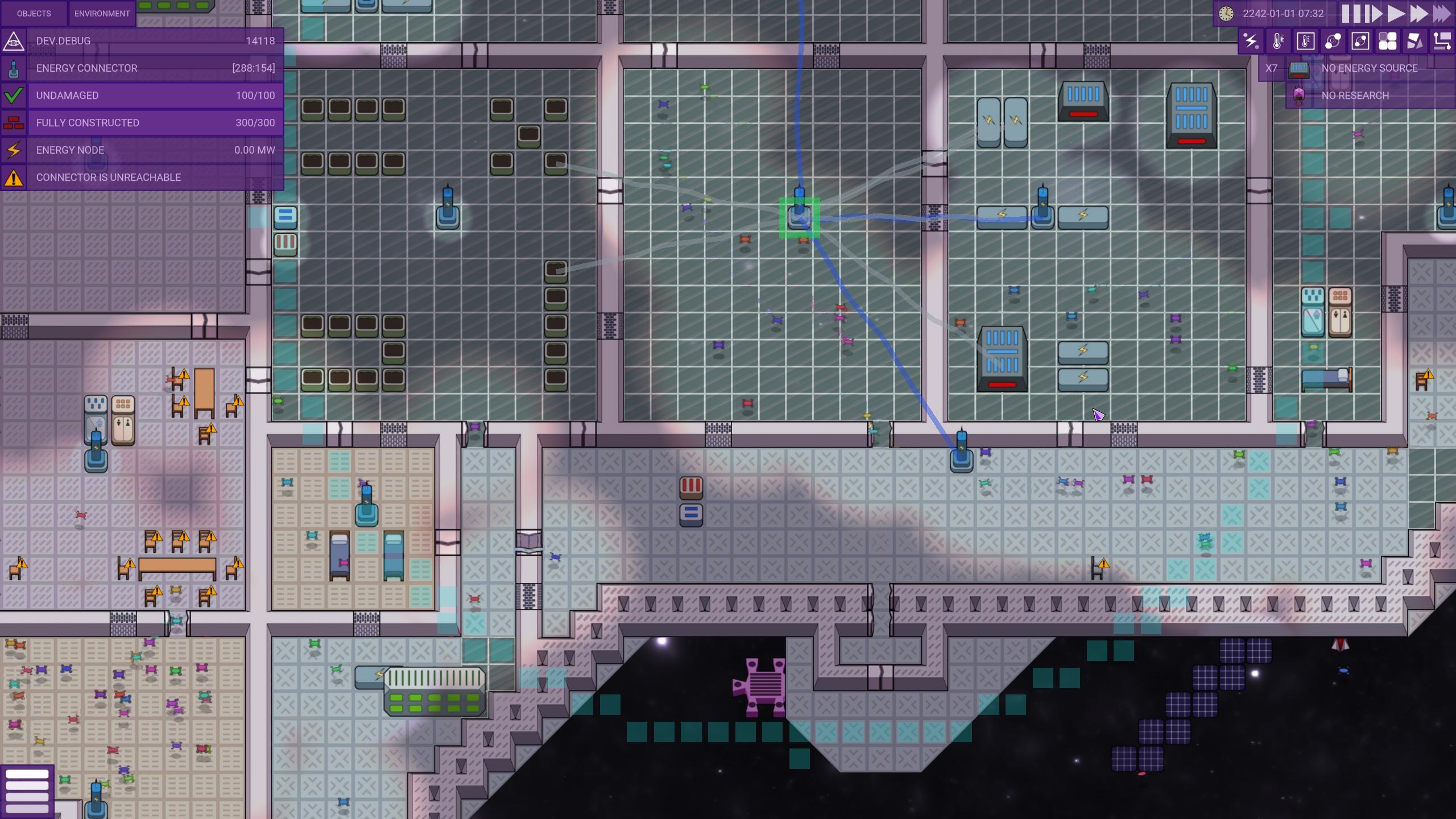 After the change lights don't go through the walls, ambient light gets darker, and the game's atmosphere has significantly improved. And notice that floor tiles have slight variation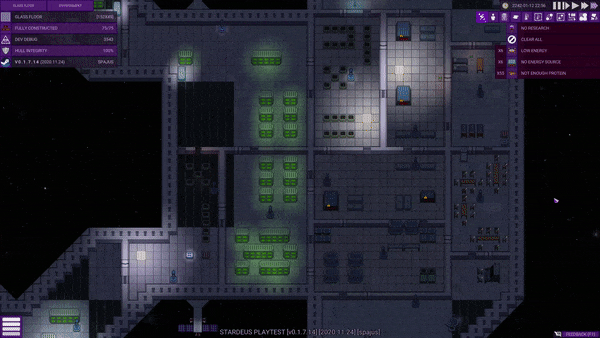 Also, the floor tiles (those of the same type) will now have some variation to them. They looked all exactly the same before. This is all shader magic, no separate tile textures were necessary.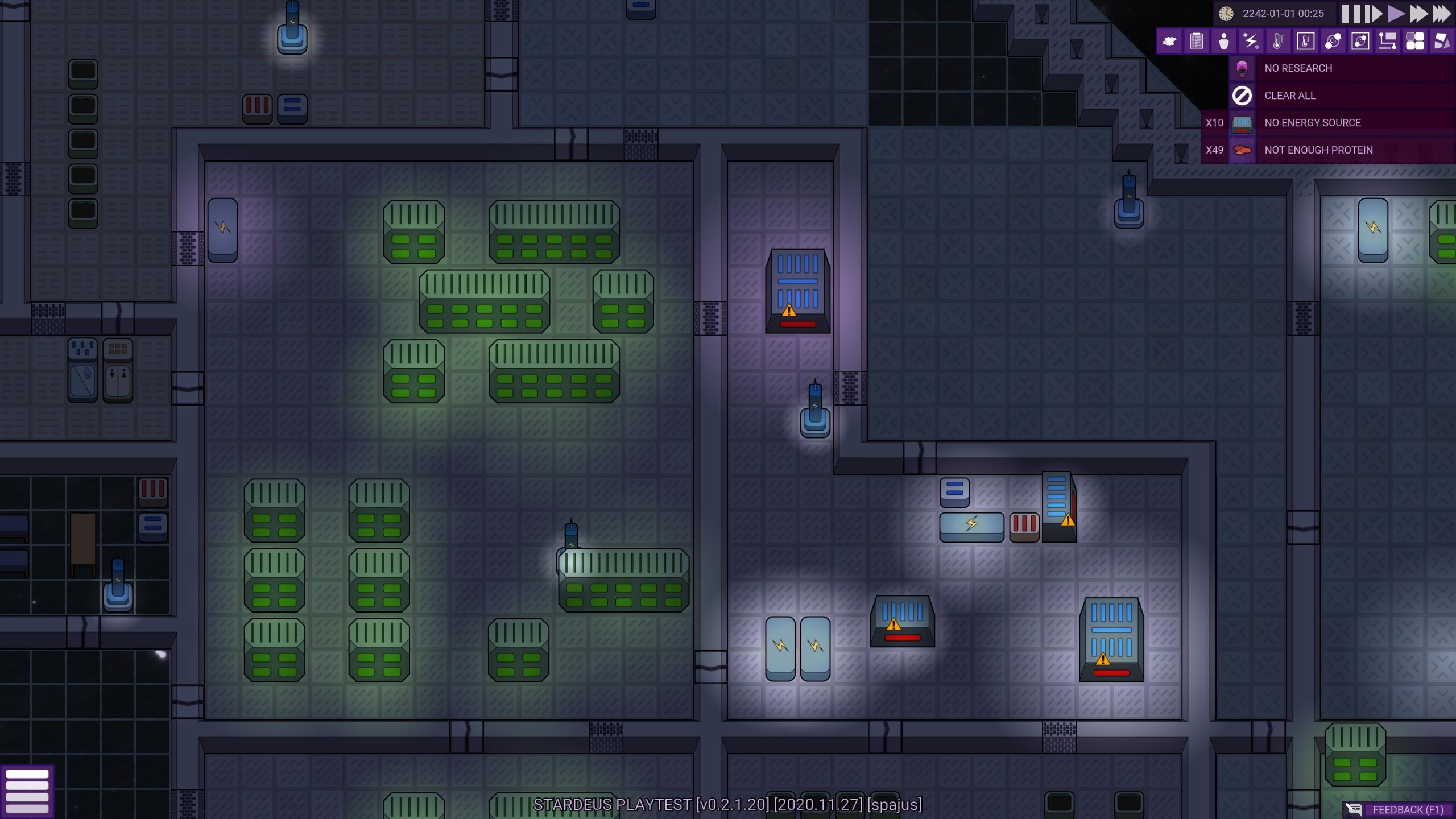 User Interface
Main menu will now have a simple flat look. It used to be a tilted 3D one, but it just didn't feel right. Sometimes simple things are just the best.




It is now possible to resize the game in real time, and UI automatically scales and moves itself to fit the game screen. Triple display setups will get UI displayed in the center display only, so you won't have to break your neck to see everything.




If you select any object and then right click it, a context menu will show up. It will contain most appropriate actions for the object in current conditions. Complete control of the object will remain in top left info panel.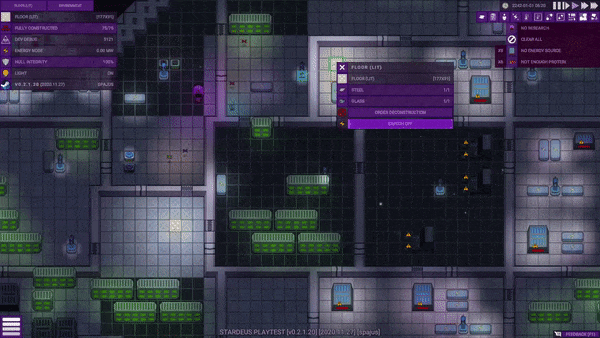 Tutorial was updated to reflect the new context menu controls.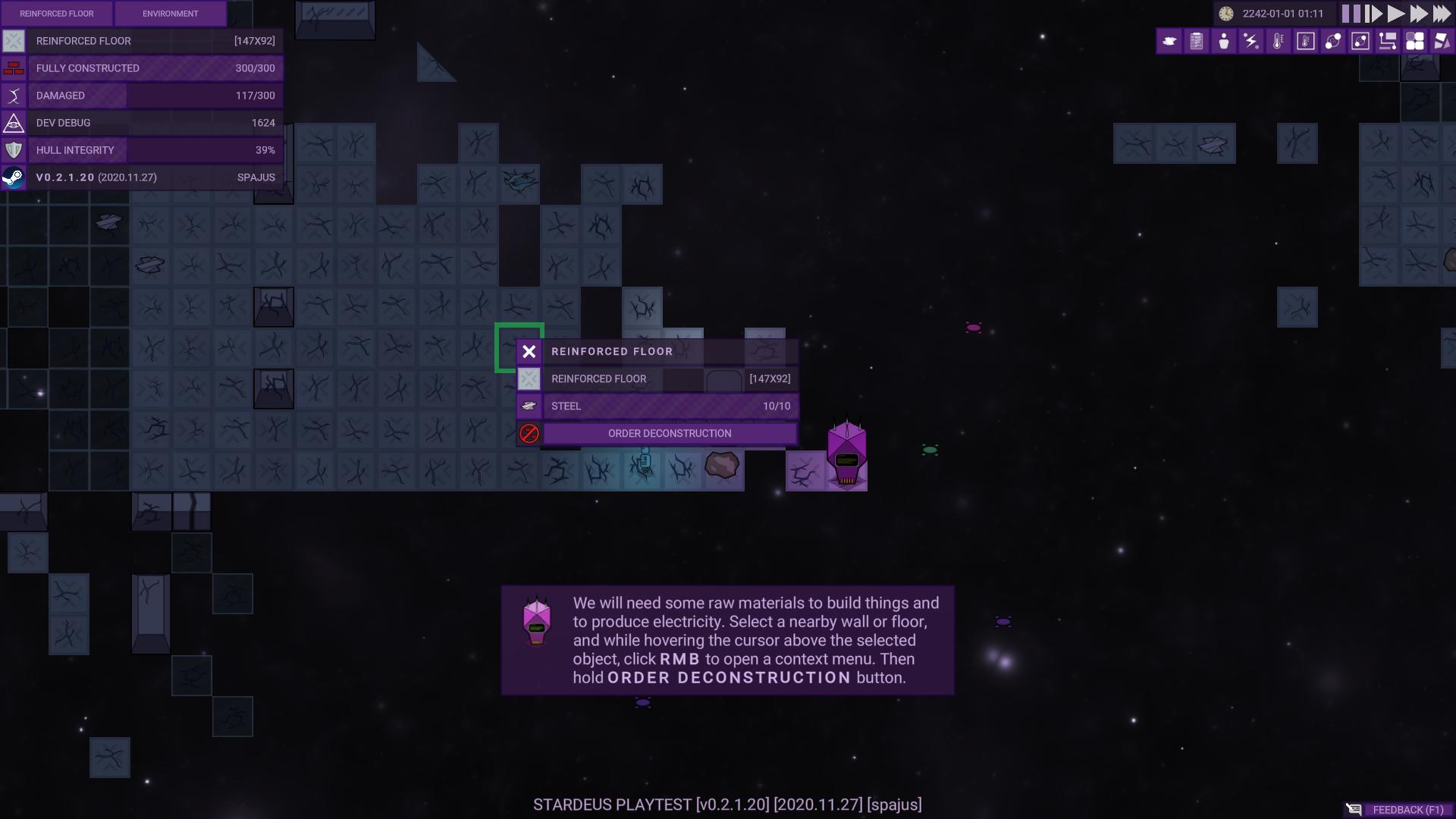 There is also a new tool that allows quickly connecting and disconnecting electricity enabled objects.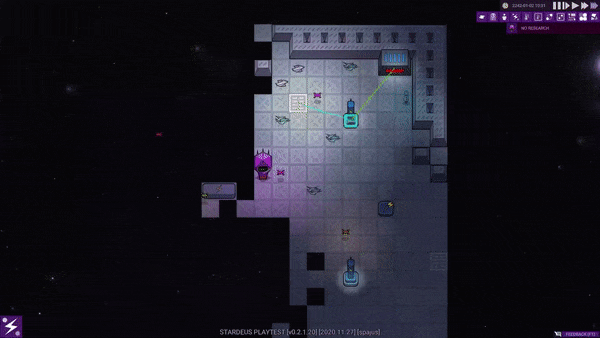 Audio & OST
And there are some things happening in the audio department as well. Some annoying audio effects were replaced, and the OST was expanded with two new tracks:

Soundcloud.com
Soundcloud.com

That's it for now. Not too bad for one week, right?

Steam Autumn Sale
And while Stardeus is not available yet, you could grab my other games while they're on discount:



Cheers!
Spajus