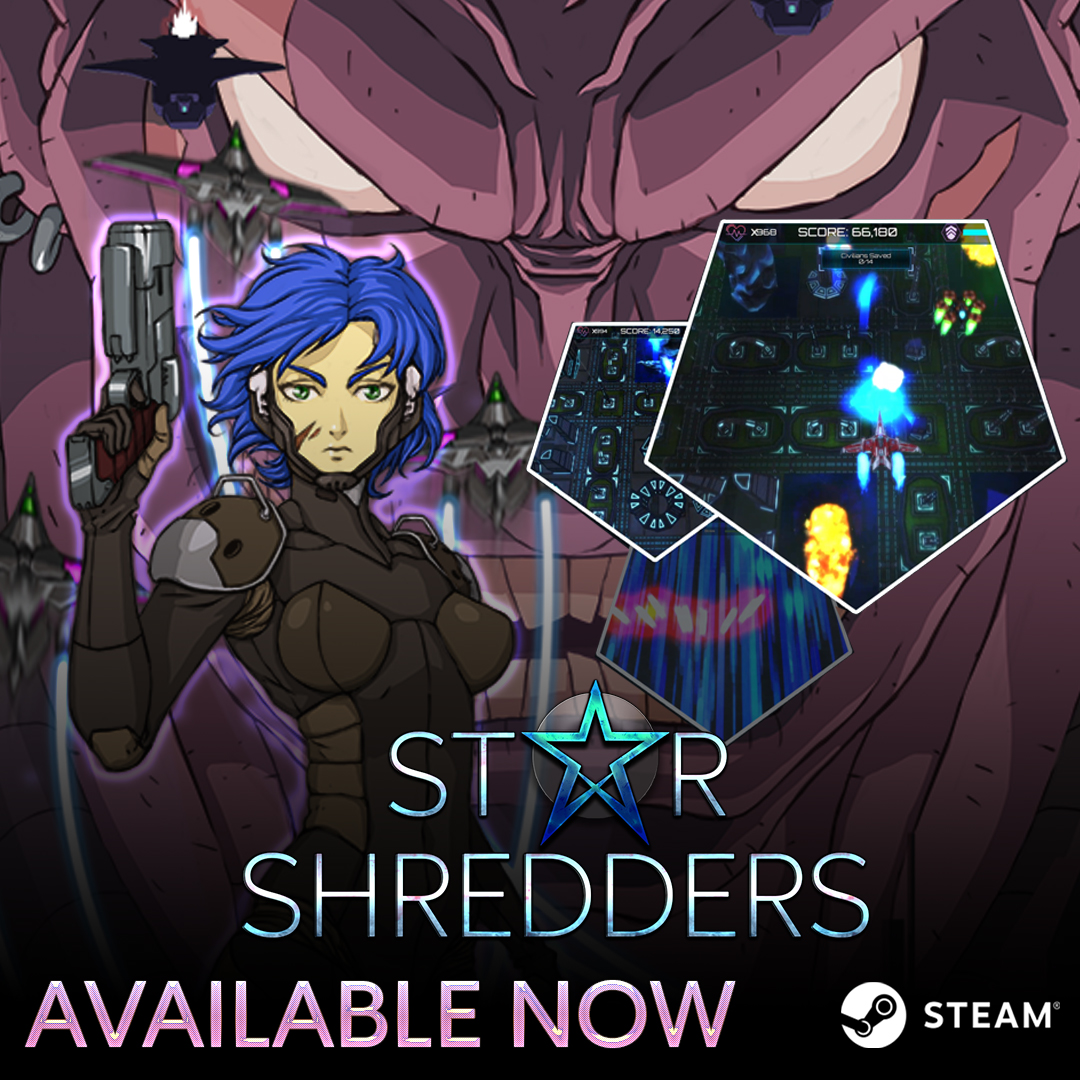 Here at Sharkbowl Games, we're super excited to announce that our remastered version of STAR SHREDDERS is now available on Steam Early Access! We have been working day and night for the past year revamping the engine of the game and finessing all aesthetical features.
Additionally, we've added in new features such as voice acting, Steam leaderboards and Synthwave music (by the talented Andrea Baroni) to just name a few.
We want to thank everyone who has been supporting us, sending through feedback and being patient with us regarding the bugs! We really appreciate it!
Expect more continuous updates in 2021 and hopefully we can get this game out of early access and out fully this time next year!
PLANNED FEATURES
Steam Stats.
Steam Achievements.
Steam Cloud.
Ring Collection System. (to purchase new ships and upgrades)
9 Levels.
Ship Selection System.
Thank you!
Sharkbowl Games Team :)