Uhoh a little late again but anyway here is the update.
First the infamous Stakejacker inspired by the one used in the hit movie "From Dusk Till Dawn". It took us 3 modellers (well 2 and me hehe) to get this model done. Pallokallo started on it, I enhanced it visually and azelito finally rebuild it cause the resulting model was one big mess :P
Next two mapmodels, the pumpkin (can you say Halloween ?) and skull, the skull is also used on our full skeleton model, which we will release later.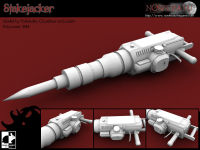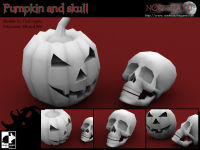 And guess what, as always heres a new track from the soundtrack:
Btw, the news update got further delayed because I messed up the board a couple of hours ago. Luckily I was able to recover most of it so everyone who got problems with logging in -> mail me.