10/31/2019 update!
Happy Halloween
This week we have a few screen shots to share and a few video clips demonstrating some of the audio production.
If you haven't already join our discord channel and chat with us.

Everyone needs an ID badge aboard the Horizon.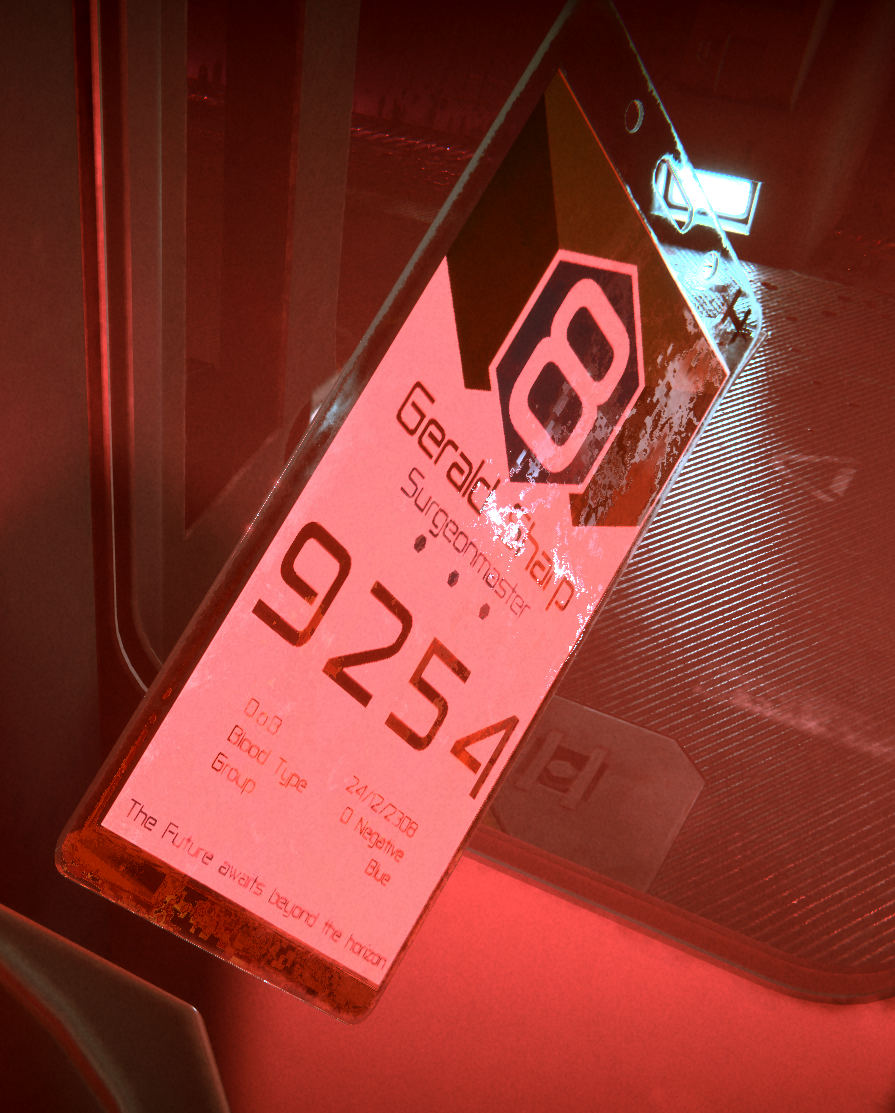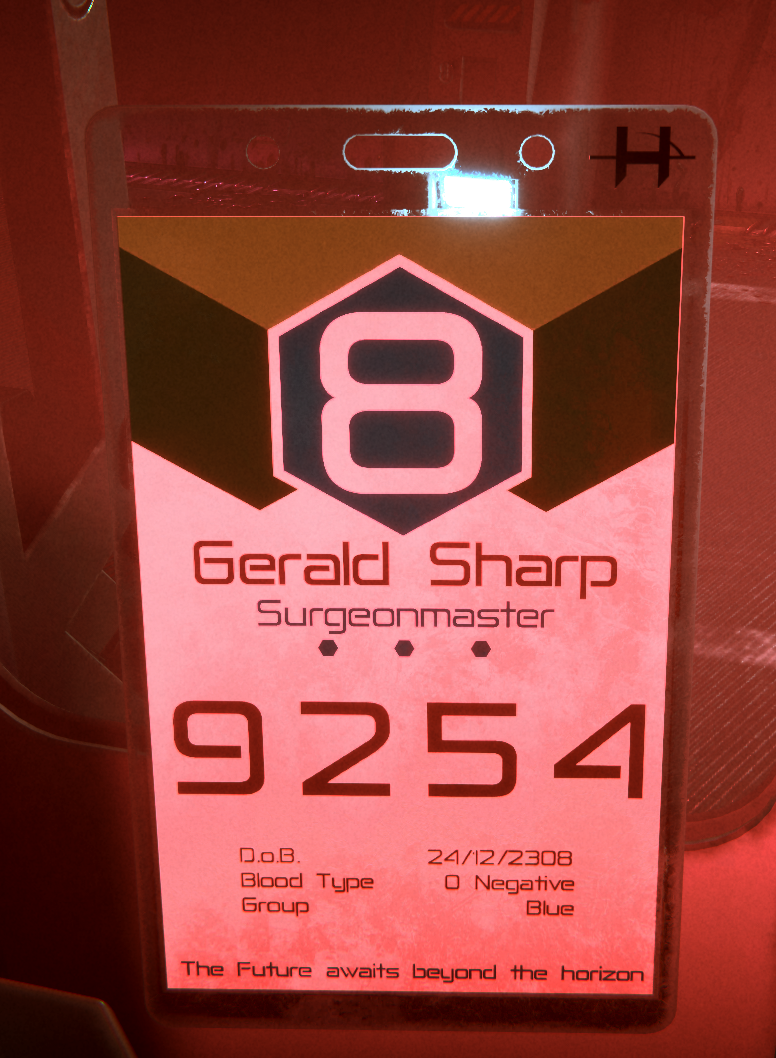 New terminals in development, don't mind the bloody hand print ☠️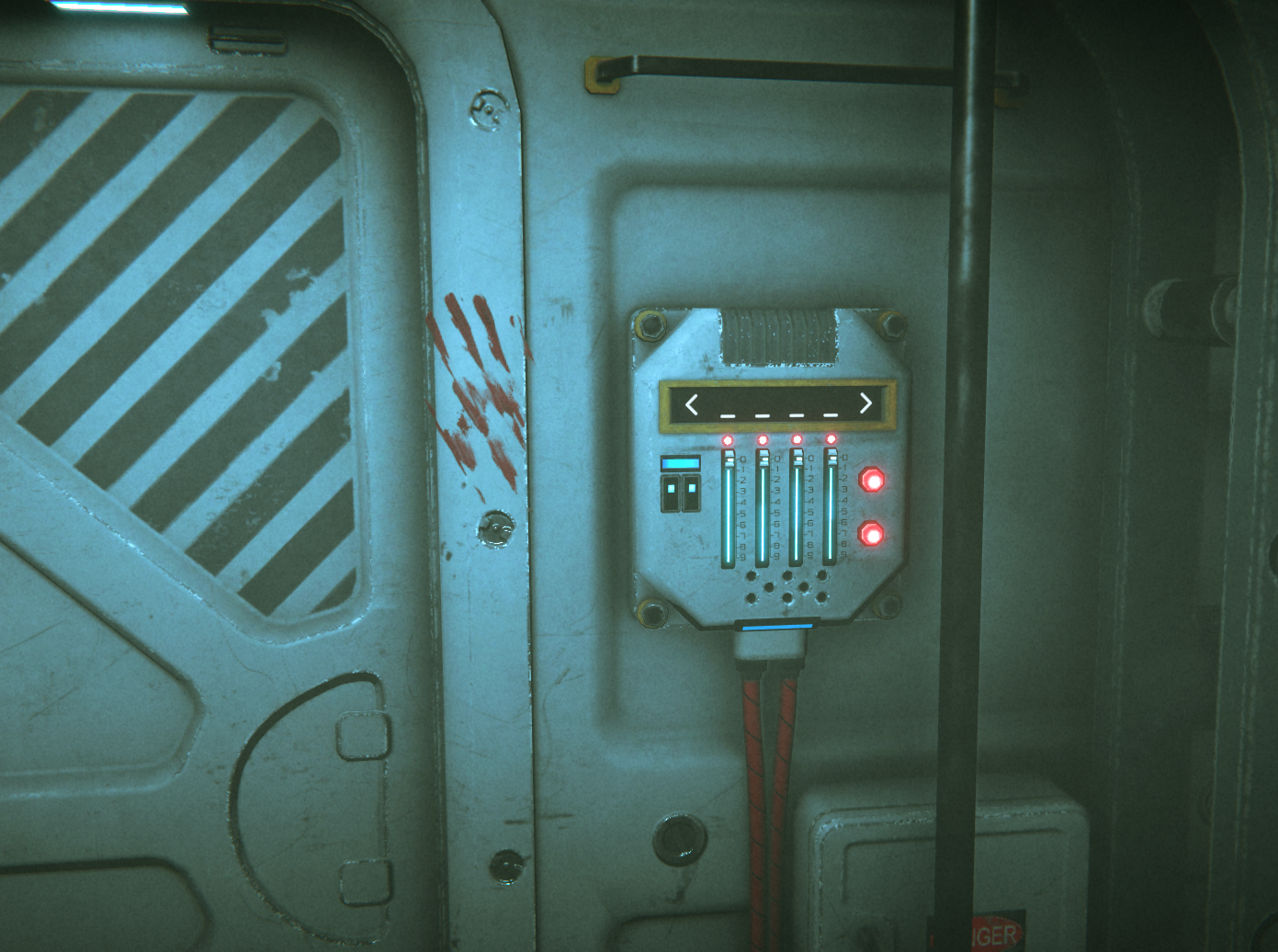 Testing out our audio production.
Extremely excited to have Sadie Akers play the evil AI.