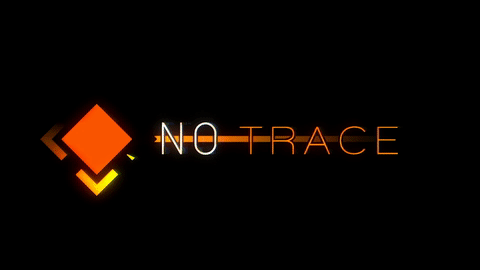 Latest No Trace Logo

We've been busy working on getting our first No Trace demo ready for EGX Rezzed, which is less than 2 weeks away! The EGX Rezzed demo centers around a contract on a wealthy photographer with ties to criminal organisations who is hold up in his heavily guarded beach side mansion. Work is also under way for a gameplay trailer which we hope to release for EGX. We've also been working on some really special announcements we hope to tell you all about in the coming weeks.

The main focus has been on getting the mechanics we have in place as polished as possible. We've been tweaking level design to better accommodate game flow and pacing. Guard patrols have also been added and are currently being refined to create a tense and difficult experience where timing and stealth are key.

March has seen us reach some important development milestones for audio, programming and art.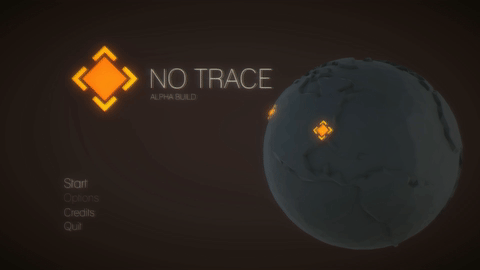 We now have a working menu system

Audio has been a major focus. Our aim was for each room to have its own identity. We used reverb zones to simulate the acoustics of the rooms so when the player enters you will hear a difference.
A quick preview of how it sounds. It still needs a lot of work and hasn't been properly mixed yet.
While some areas only have a single audio source, others have a lot more which caused some problems early on. An issue we had was stopping audio sources playing where they weren't needed and seamlessly blending between audio zones. We developed a system where if the player enters a tagged area only the sounds and reverb zones associated with that tag will play. This allowed us to create layered soundscapes which have brought the game to life.
Our composer Nicolai also sent us an excellent piece of battle music which helps create a really tense mood during combat.

Another major focus has been on AI patrols and behaviour. Guards have custom independent patrol paths and they react to noise created by the player, whether it's through distractions, shooting or footsteps. The disguise you wear also determines which zones you are restricted to. Prolonged exposure in their line of sight, or getting too close will cause suspicion regardless of your disguise.

While work for the other levels is under way with more props, level designs and concept art/level select screens being added, we have been focusing the most part of our efforts on polishing the Mansion Level.
This has mostly been adding level unique assets key to setting the scene such. More characters have been added, all with playable outfits. Inspection Mode has added functionality such as coloured areas of interest and camera effects so it feels different to Play Mode.

After EGX Rezzed, the development plan for the art team will be to focus on the other levels. The programming team will continue fine tuning, prototyping and adding the features from the design document.
We will also begin working on the challenge mode, which will be small difficult scenarios set in an 80's themed training simulation.