We're, currently, working on the introduction. Trying to do something simple and efficient what is actually absolutely not so easy! Humm ... let say we're making tries for the moment ... We proceed as it should be done :
1. We wrote a short scenario based on story design.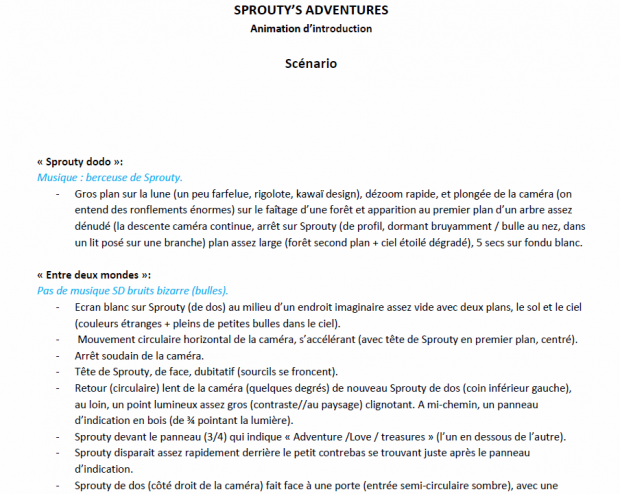 2. Then, a story board has been drawn.
3. And now we're making the animation itself.
4. We'll work on sound design when the whole animation will be done.We have chosen to restrict the perpectives of the characters (face, back, profile)... to simplify the work.And we do our best to make it as funny and dynamic as possible!Hoping, we soon could present some moving pictures to you! (I always found ridiculous to present animation works in progress showing static pictures ... now I get it, Sometimes you don't have the choice! ^^