During the last two months, we worked on the creation of the core of the game, defining all elements (at least tying to...). New ideas come out every week and it is hard to not add them all. Some are relevant, some are not. Anyway, every idea is stored for later, may be for another game?
We created our first internal version of the game, the v0.1.3a. This version number was not thrown like dices or something, the numbers represent something.
0 because the first version was not published yet
1 because this is the first milestone we reached
3 because we made 3 builds to get the proper result (the vagaries of teamwork!)
And "a" because this is unstable work (alpha)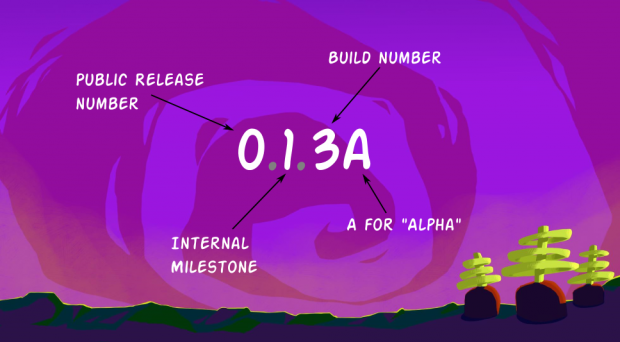 Nobody will care about this detail but we do and we talk about what's important for us!
Now let's talk about what's in the game and what we're planning for the next milestone. We explained in a previous news that the game was divided into worlds and levels in each world. This core part is done, you can move between levels and even unlock them. There is still work to do on level transitions but the rough gameplay is here. The first world, Tree Dream, is going well. The "door world" is done and 5 levels were made. You can cross them, collect crystals and also... die by falling off cliffs. There is still a lack of decoration, but we'll add it later :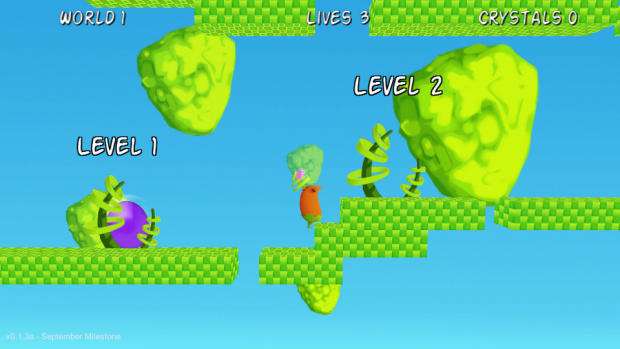 The TreeDream door level. In this screenshot, the first level is unlocked, but not the second one.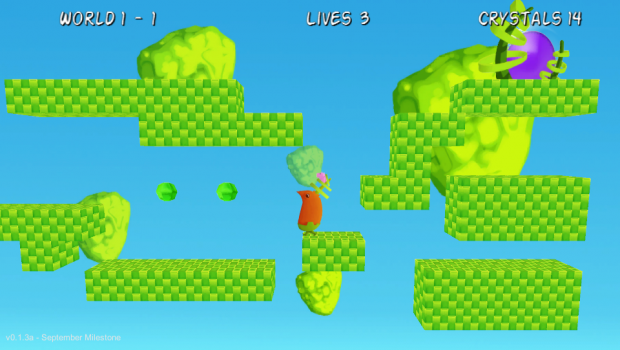 A level of TreeDream showing the level exit and some crystals to gather.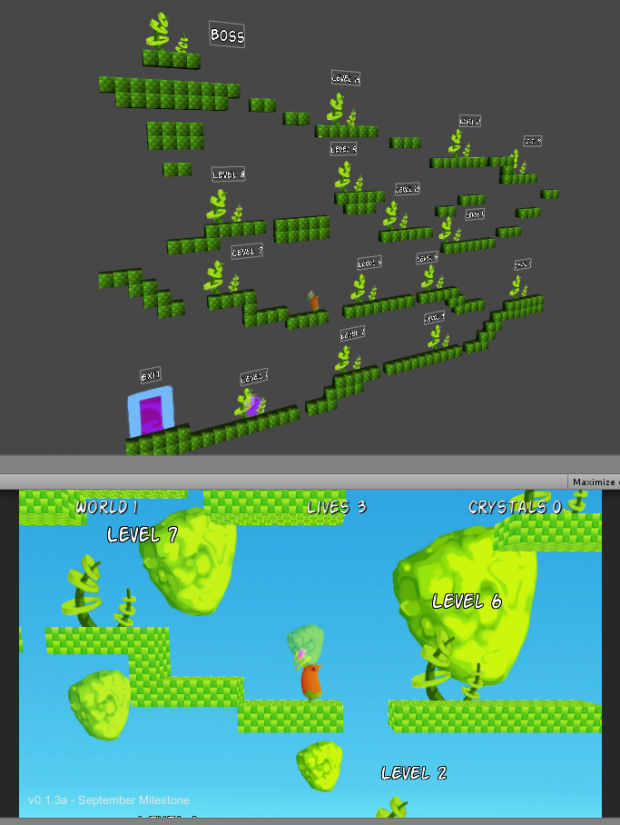 This views shows the game and the unity scene. The exit door is still not done yet.
What about the next milestone? We'll work on dangerous things in levels such as monsters and some kind of traps... We'll also build an animated background for the levels. That's all we can say for now. Be sure to watch the project if you don't want to miss anything about that!