Video, concept art, and game play details are all in our latest Kickstarter update featuring the Cuisinart of zombie mutations! The lanky lurker that puts the pounce back in the pack; our rotted ripper of rage; made to flay and slay, and nothing much more . . . the Speed Zombie!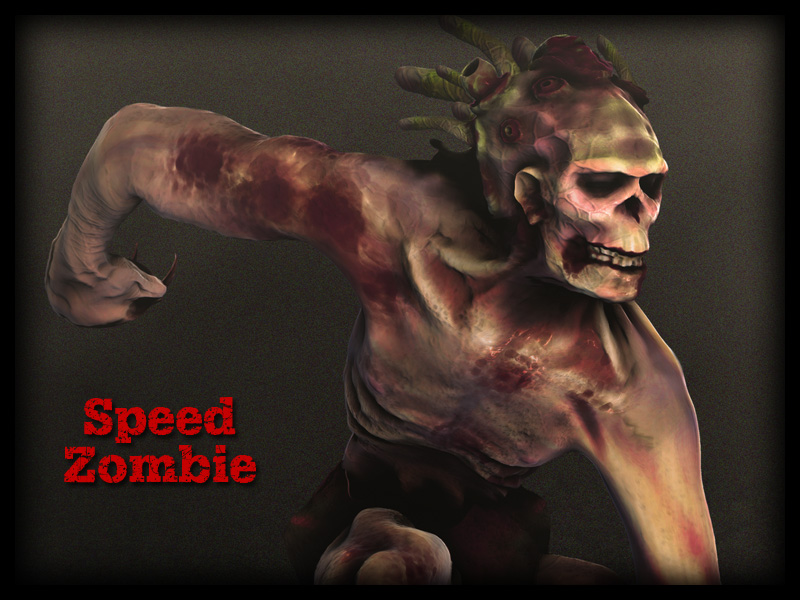 Family Portrait: Bone Structure to Die For!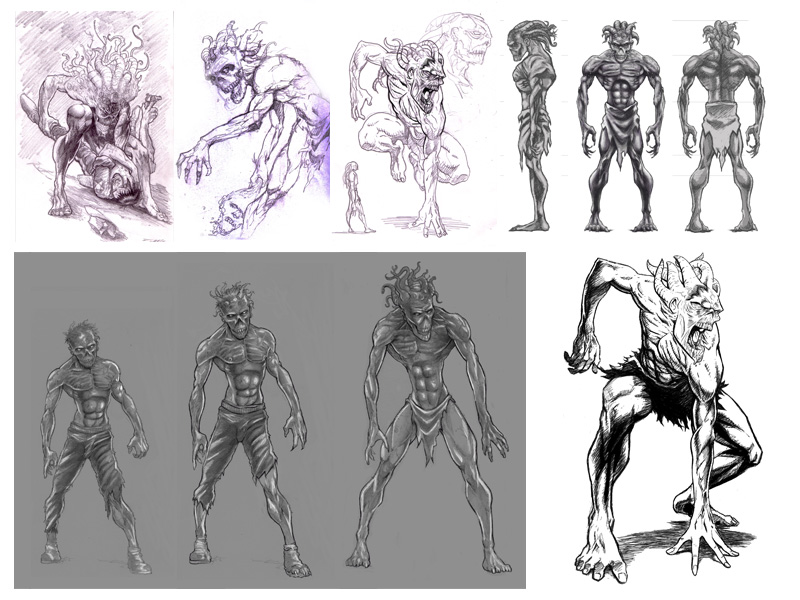 Evolution of a boss zombie, Part 2
Name: Speed Zombie
Height: 7 ft, 6 in
Weight: 350+ lbs

Attacks: Slash, Double Trouble, Disemboweler
Cut you once, cut you twice, or slash you up the middle - the Speed Zombie is ready to slice and dice.
Special Ability: ???
The Speed Zombie has an uncanny ability to disappear. Is that a boost of ridiculous speed, or could it be true teleportation? Some kind of crazy camouflage, maybe? As the tenets of reality dissolve, and the borders between Earth Conception and Dimension Z begin to unravel, any of these might become possible . . .
Detail:
Shrouded in mystery, the Speed Zombie can run down just about any meat sack on two legs. Not only do they move fast, but Speed Zombies are also the fastest mutation to become available, requiring only a pair of grunts to form a complete union. Lean and predatory, this mutation rarely stands tall, but prefers to squat and pounce, only gaining extension as it lunges along the ground on all fours, digging extra purchase out of the hardened ground with its massive claws. A pod of Speed Zombies can make short work of a whole crowd of meat sacks - just the way it should be! Dominion will be ours!