Last time I introduced prince Griselde and his subliminal dagger (sorry but it's true), so let's move on to the next candidate: Thalie!
Minor spoilers ahead: the setting and characters of the route are revealed.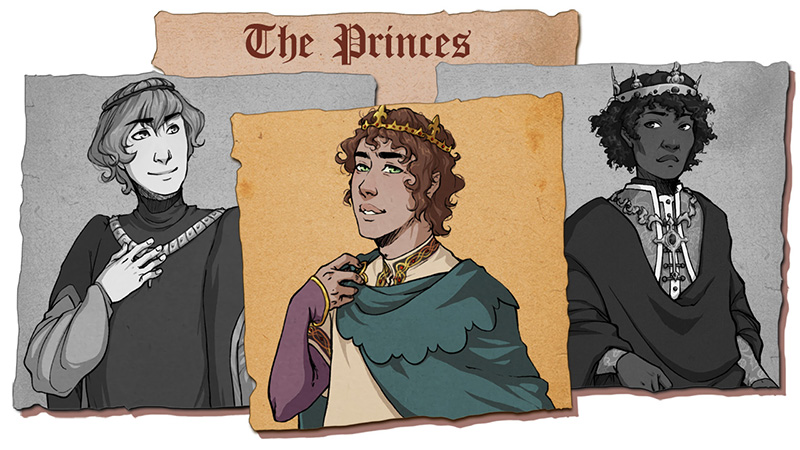 Thalie is the prince of the C1 and C2 routes, which kinda work as a package. In this scenario, Kionna actually travels further away from her father's castle and almost immediately bump into him. Just like Griselde, he looks handsome and charming. And just like Griselde, one has to wonder if he has any weakness at all~ He claims he wants to protect you but doesn't it sound almost too good to be true?
Thalie's in-game sprite, by Anako. That cape is rather cool~
Most of the action here will happen in one of his remote secondary residences where Kionna is taking shelter. And she's not going to have much company except for the few retainers working there and passing travelers. It almost seems like the princess and Thalie are the only ones in the world! Maybe that's how love works?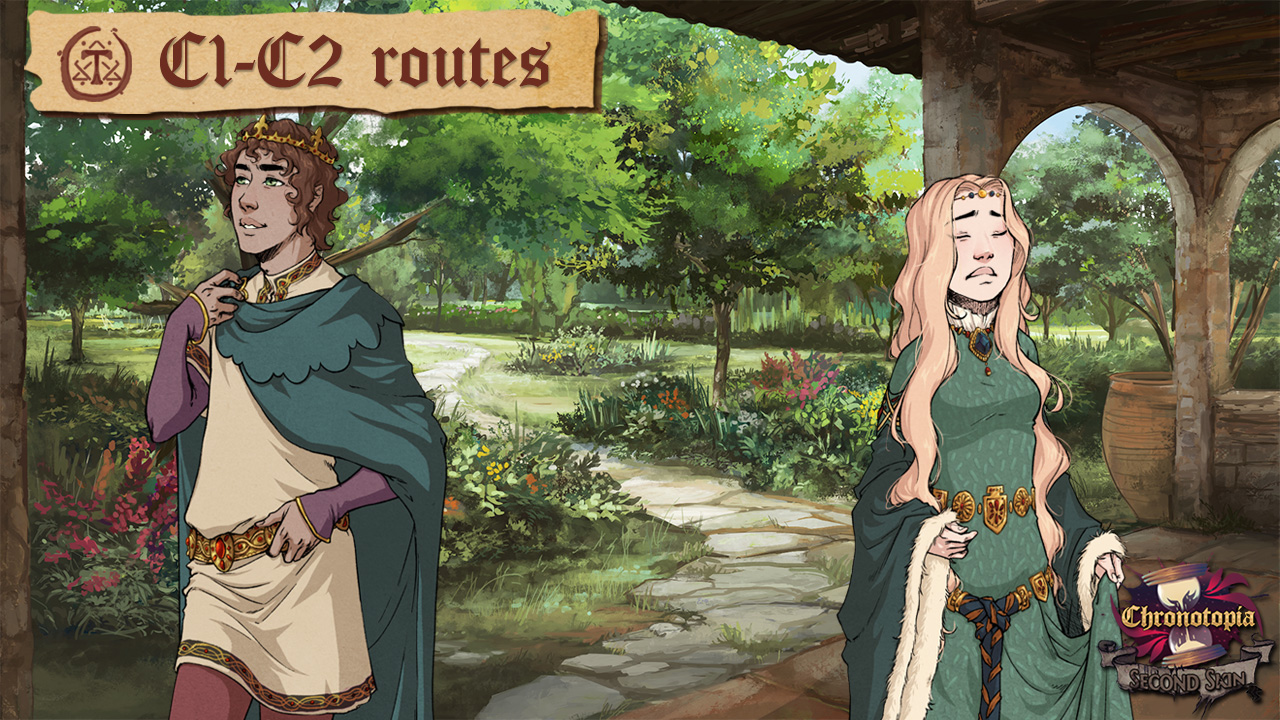 Well, they're not *really* the only ones in the world. A mysterious woman lies in wait…
C1 is a rather slow route compared to the more energetic B2 (doesn't help that it's extended over several seasons) but the atmosphere is completely different from the countryside as well. It's just so quiet, too quiet, more like the calm before the storm. And a storm is definitely coming, you could even consider that the whole C2 route is the disaster foreseen~
Next time, we'll conclude our programmation insight with animations!