Sound effects from our partners in crime, Mike Reagan and co. (Outwitters, Gauntlet's Revenge) are trickling in to Space Food Truck, and they sound every bit as amazing as we've come to expect. We've also added a new error system to the game, which we hope will be even more useful for our alpha players than the existing help menu. Now when you break a rule, the game will go ahead and tell you what's wrong without you needing to look it up.
And naturally at this stage of development, polish items from the "would be nice" list are slowly finding their way in. Here's some arrival card artwork that I'd been wanting to take another pass on. It desperately needed more aliens.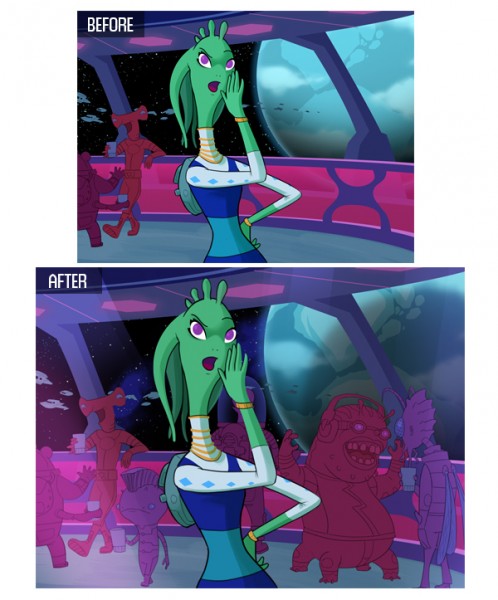 Space Food Truck is to Steam's Early Access next month, so be sure to sign up for an email reminder on release day.