A little description of the game is below :
Spirit of the Sky is a randomly generated quest in a Snowstorm.
You are a Brave young Seer, sent out by your village to stop the Endless Snowstorm which is destroying your village's crops and killing it's people.
To do this you must venture atop the old Mountain to the Ancient Shrine and light it's 4 corresponding Shrines.
It's easy to get lost in this Storm and You will freeze to death if exposed for too long. Be sure to take refuge in the old Caves to hide from the Storm.
Upon lighting the all the Shrines the gods will be appeased and the Storm will stop. Saving the village and it's people.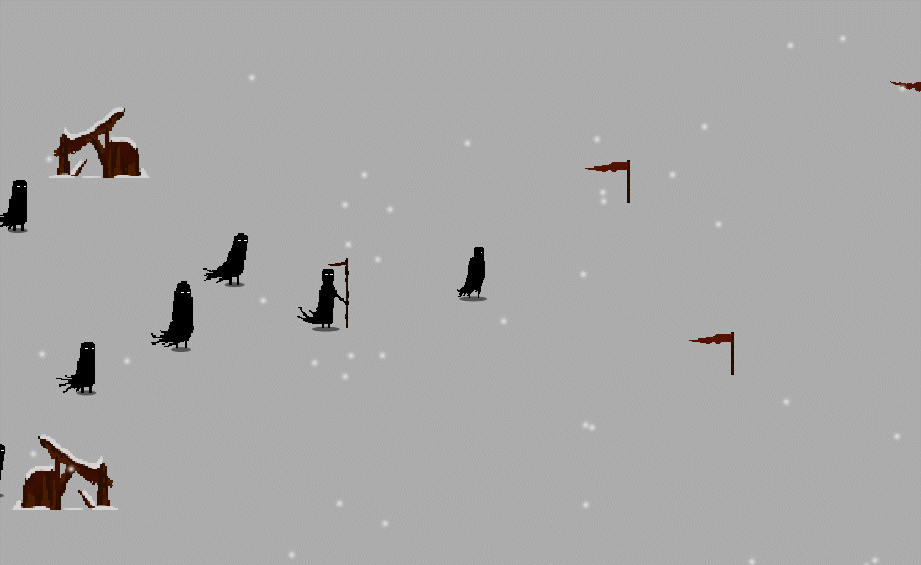 New Game Mode (as of v1.1) : The Wolves are Loose
The Spectre Wolves are lose on the mountain top! The Shrines have been quenched!
- New Game mode called The Wolves are Loose
- A pack of Wolves hunt through the Storm. Adding a new threat atop the mountain!
- Added difficulty/harsher winds.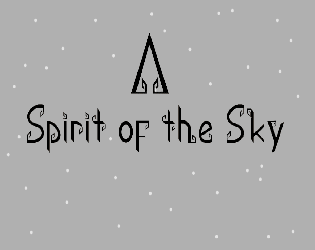 So, I know it's a bit late. The game has been out since March but I've just been so busy the past few months that I completely forgot to post it here. I've neglected IndieDb a bit but I'll be updating it more from now with development updates, screenshots of upcoming projects and more! Of course this will all be available on my Dev blog too, over on : toothandclawgames.tumblr.com
Also here's a nice article that was posted about the game a while back. It gives some nice insight to the game itself : Indiegames.com
Along with this game, I have a game called Cordillera coming out on October 27th. It's an Atmospheric 2D Platformer with a Story, Soundtrack and all that lovely stuff. A "full" game, if you will. I got kind of sick doing Demo after Demo of unfinished stuff, except Spirit of the Sky of course. So I'll be posting more about that in the coming days. So stay tuned.
Thanks for reading and if you happen to play Spirit of the Sky don't hesitate to Comment or Message me what you think of it. Any and all feedback is appreciated!
Dan.