Spellhunt is a story driven action strategy game. Play as the necromancer and venture into the world hunting the ones that cursed you and be hunted by those that want to free the kingdom of your presence.
Spellhunt is an upcoming game from Orator Games, scheduled for release somewhere around Q4 2013.
What's great about the game, and not seen that very often is that we're putting a lot of attention into making a good story.
The player will unfold the mysterious past of the lead character and balance on a thin line between what's morally accepted and what is just pure evil.
Gameplay will consist of two complementary parts.
First is the story part, which from the technical point of view will resemble that of a Visual Novel. During the story stage you'll interact with other characters, visit various locations on the map, and make some tough decisions that will change the outcome of the game.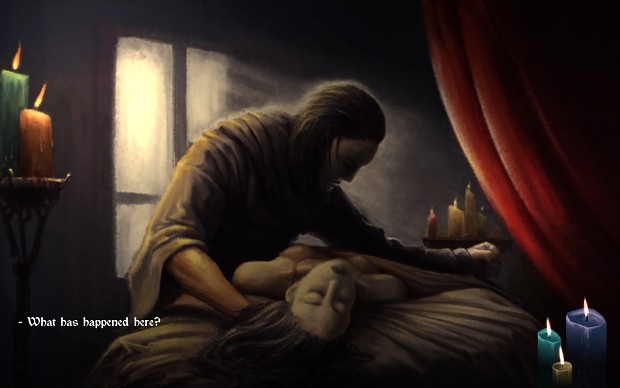 The second part is the strategy part. Once in a while, you'll encounter hostile forces. This brings up a battle mode in which you'll fight and win, or lose.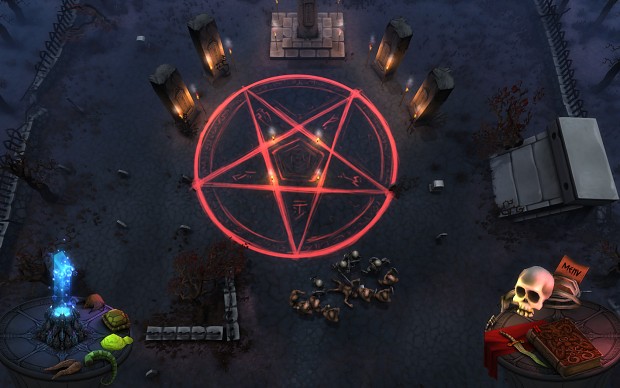 Stay tuned for future updates as we'll go deeper into discussing game mechanics and aspects of the story.
Spellhunt will primarily be available for Windows/MacOS/Linux, however, we are thinking of a conversion for mobile devices in the future, iOS and Android.
About us:
We're a small indie dev studio, making games with passion. This is our biggest en devour yet, but not the first one. We've made a few games, all of them available on Indiedb/Desura, you can check them out here.
The few bucks we managed to get from sales we've invested into Unity engine for this project.
I'd like to say a big thanks to everyone that has remembered us and wrote us e-mails. It means a lot and we appreciate it :).
A few people asked in those e-mails if we're still making games - after all it's been a while since our last update. So I'm happy to say we're here and we're doing good. The new project took us a lot of time before we had something to show, that's why we went quiet for so long (plus, gamedev is our passion, but its not enough to feed the families, so we have other daily jobs as well).
We'll keep posting on IndieDB as our main source of news, but you can follow us on tweeter as well!
Twitter.com