One of the most obvious, and yet most compelling, VR experiences is the idea of being a wizard and shooting fireballs from your hands. Being able to lob magical balls of flame organically and with your actual arm motions should provide an immediately fun sense of power. Seattle developer Eric Nevala is building just such a game.
Spellbound is powered by Unreal Engine 4, with the Leap Motion controller to detect the player's hands. The leap motion is mounted onto an Oculus Rift DK2 headset, so the player moves their hands in front of them to perform gestures and cast spells. Players can also direct their fireballs with a degree of precision thanks to this control scheme.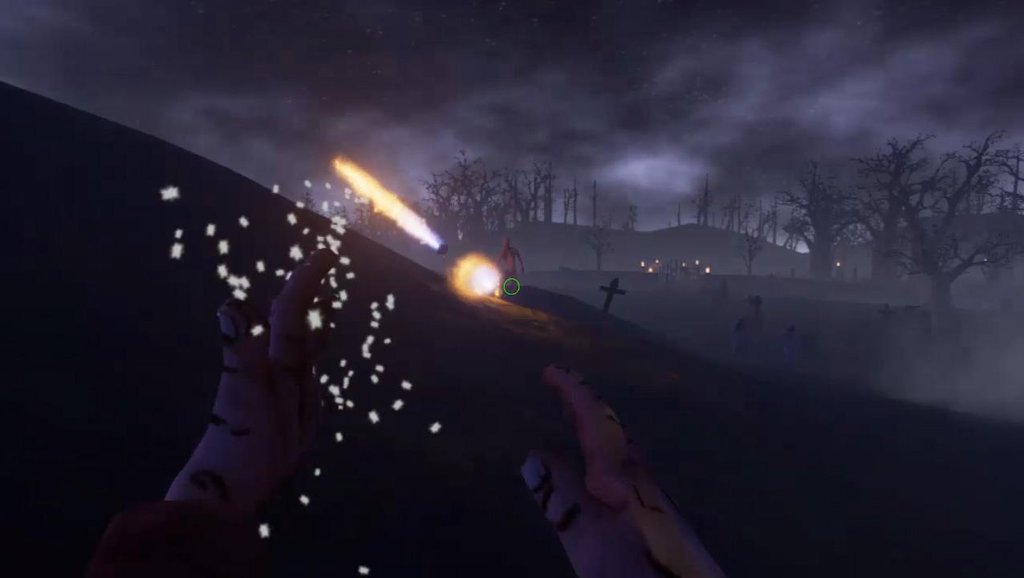 Spellbound does still appear to be rather early in development, as the alpha video above shows some definite rough edges with regards to hand detection and movement animations. According to Road To VR, the team expects to launch alongside the consumer VR headsets in April, though no word yet on whether other control schemes, such as the HTC Vive's motion controllers, will be supported.