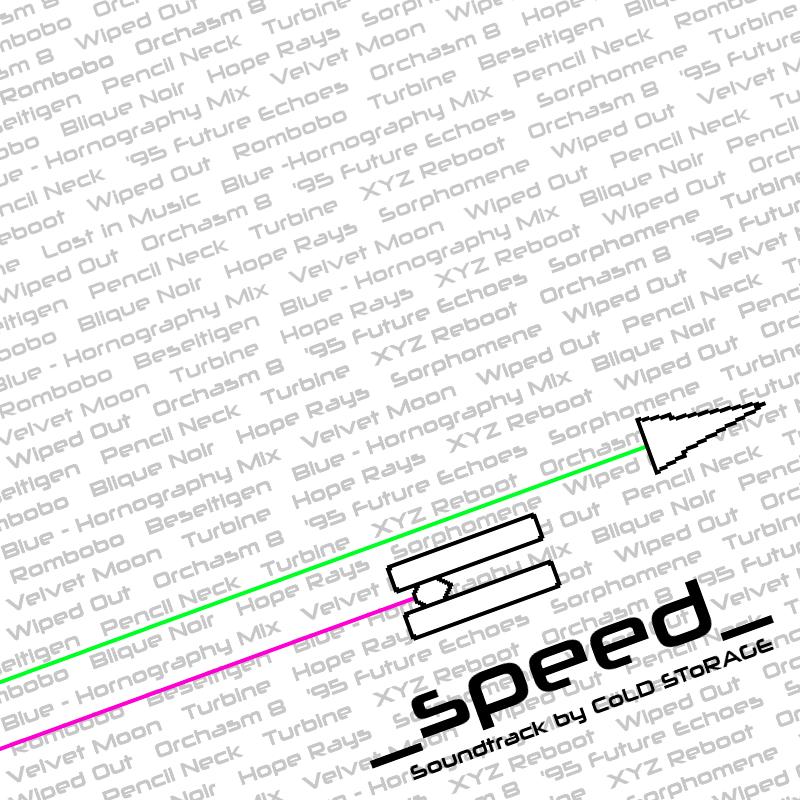 Tim "CoLD SToRAGE" Wright has kindly let me use music from several of his albums for _speed_
_speed_ Tracks to race by contains 13 electronic adreneline fuelled tracks by Welsh video game composer Tim Wright. Tim also know as CoLD SToRAGE has created music for several videos games including; Lemmings, Colony Wars, WipEout and Gravity Crash.
_speed_ Tracks to Race by contains;
- Lost in Music
- Pencil Neck
- Wiped Out
- Blique Noir
- Rombobo
All of his music can be purchased as well as listened to from Tim's bandcamp page over at : Coldstorage.bandcamp.com
For those interested in listening I will post the tracks below and what album they belong to;
CoLD SToRAGE HD
- Pencil Neck
Android Child
- Rombobo
- Blique Noir
MELT
- Wiped Out
Tim keeps a record of all his old tracks he has created at Coldstorage.org.uk and has kindly allowed everyone to download them for free.
While I'm linking to twitter pages and the like I have created a official twitter page for _speed_
Assuming everything goes well I hope to release a new development build by tomorrow I'm just finishing off the sound system at the moment.