Gamechuck has released a demo of Speed Limit on Steam! A daily train commute gone wrong: Speed Limit is one take, non-stop arcade experience that never slows down. An old-school shooter boiled down to its core elements: Hard. Fast. Addictive.
Running. Driving. Flying. Dying (many, many times!) From the moment you click play to the moment you die, you are in control. As soon as you think you've learned how the game works, it changes to a completely different genre, a true throwback to the golden era of arcades.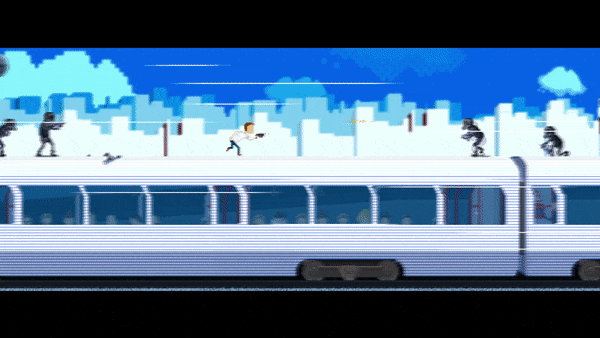 Speed Limit Demo offers a taste of the first three levels in the game and is available for free download.
Speed Limit key features
A thrilling genre-switching rollercoaster that will test the limits of your reflexes

Unlockable endless mode, infinite mode, ghost mode

No tweening, no skeletons: All graphics are hand-drawn frame-by-frame

The flagship of the award-winning Gamechuck Arcades finally on Steam
Full game release will include
"Arcadecraft": a retrospective booklet on the history of arcades and the development process of Speed Limit and Gamechuck Arcades

Wallpapers of exhibited art from the game from Art In Games Festival

Original soundtrack forged with analogue synths and love

Three part series of making-of video documentaries



More GIFs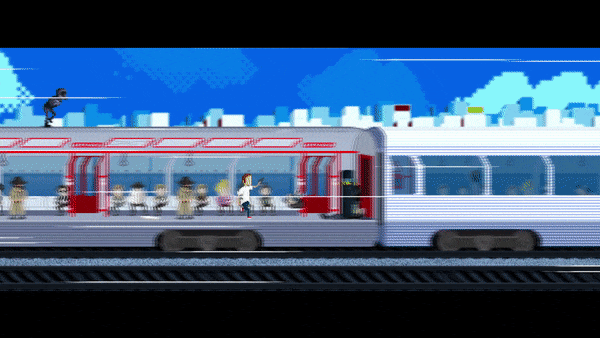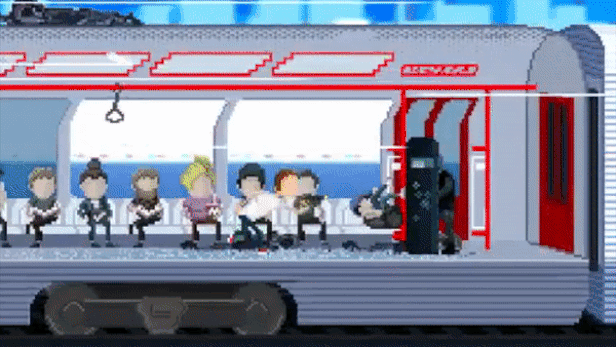 Screenshots