Enemy Unit!
Image of the SPECTER general soldier early concept uploaded!
The standard enemy unit is the only opponent who always keep bothering players in every Banzai level.
With their sheer numbers they will be a constant hazard to your health, real pests when solving the puzzles, They are easy kills, But don't underestimate them. With rains bullets coming at you,
there will be plenty of opportunities for them to get at least one hit in.. Right?
The lowest enemy ranks are filled by three types of soldiers. A small list follows:
The classification of rank should be like this:
Head only unit is Lieutenant
Click for Bigger image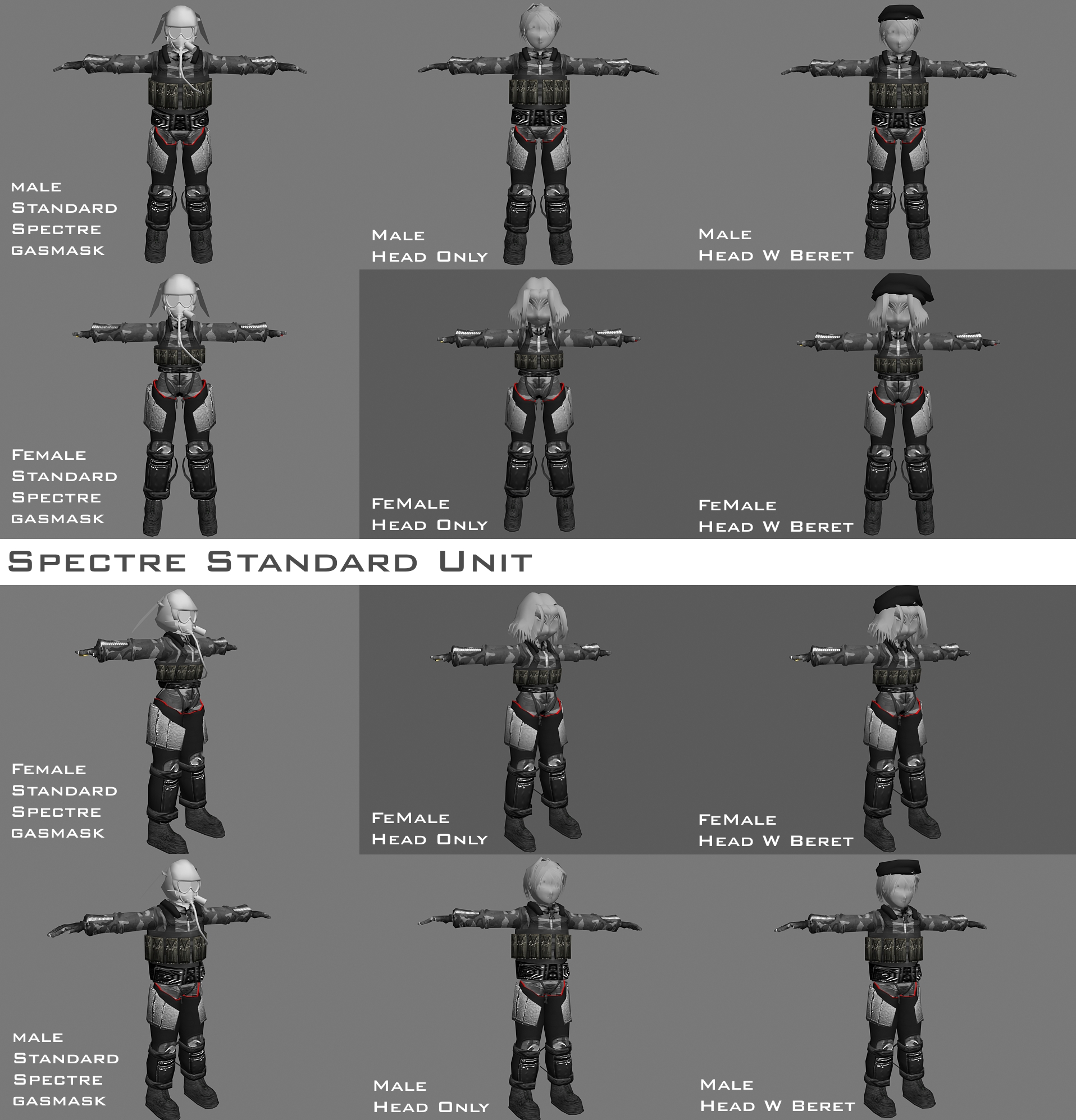 There should be variation for Camouflage colour each of SPECTRE unit

+Gray Colour : Standard Camo Unit
+Yellow Colour : Desert Camo Unit/ Mirage
+Green Colour : Jungle Camo Unit/ Guerrilla
+White Colour : Ice camo unit/ Arctic
Although, this unit still in conceptual phase, so it will have change later regarding from the word of leader, Suzumiya
MIKURU.
pss; sorry for my English