Spark & Sparkle is 50% off during Steam's Remote Play Together event!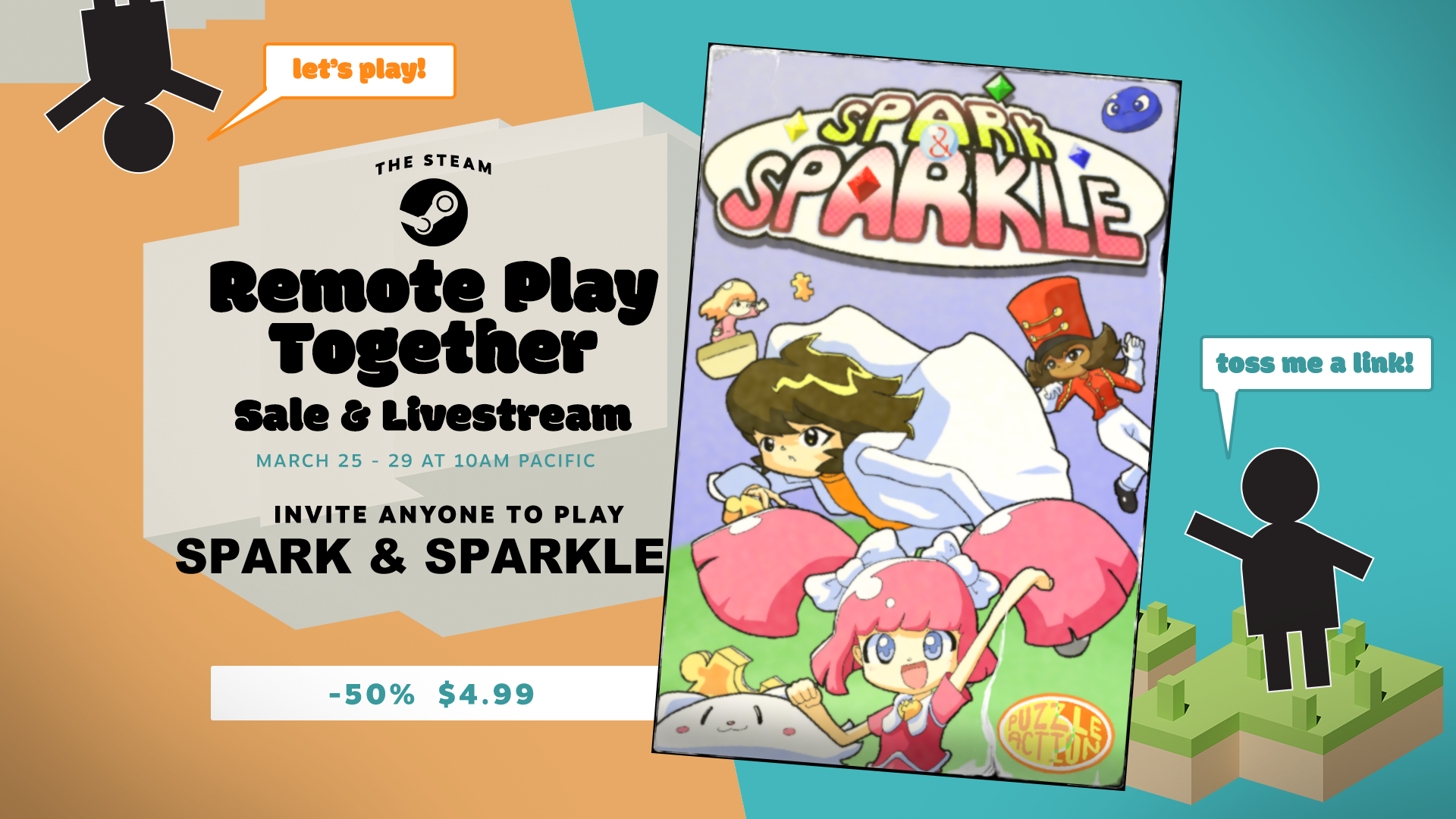 Spark & Sparkle is an arcade-style shooter with jigsaw puzzles! Two players fight monsters to get puzzle pieces - Build your puzzle first to win!
8 playable characters, each with different abilities!
Single-player Arcade Mode!
Set up single matches and play with a friend locally, or against the computer!
Online competition! Invite friends to play, or challenge strangers!
Over 150 puzzles to gather as you play!
Practice building puzzles in the Gallery!
Spark & Sparkle is meant to feel like a rediscovered piece of strange nostalgia, while also offering a new spin on competitive 1-vs-1 arcade shooter gameplay! It was a lot of fun to make, and we really hope you enjoy it!
Please let us know what you think of our game! We'd love to hear from you.
If you check out the game, please consider writing it a review on Steam!