This week, I spent most of my time changing the appearance of the game. As you all probably know, earlier the appearance was not attractive, probably because I played with lights and shadows and did not use them quite skillfully. From now to the release, I decided to abandon these useless games and focus on pixel graphics, in addition to finalize the interface. What happened can already be seen on the game's page on Steam.
I'm going to use the next week to finalize some minor things, fixing some bugs and finally rolling out a DEMO, which you'll be able to play and even get some fun.
So, what was done this week:
1. A completely new UI - the background has ceased to be static and monotonous. Now the background has a parallax effect, which can be seen if you move the mouse in the main menu. Now, windows (which I drew in Aseprite) are used to display information in the menu, focusing the player's attention on the main element of the screen.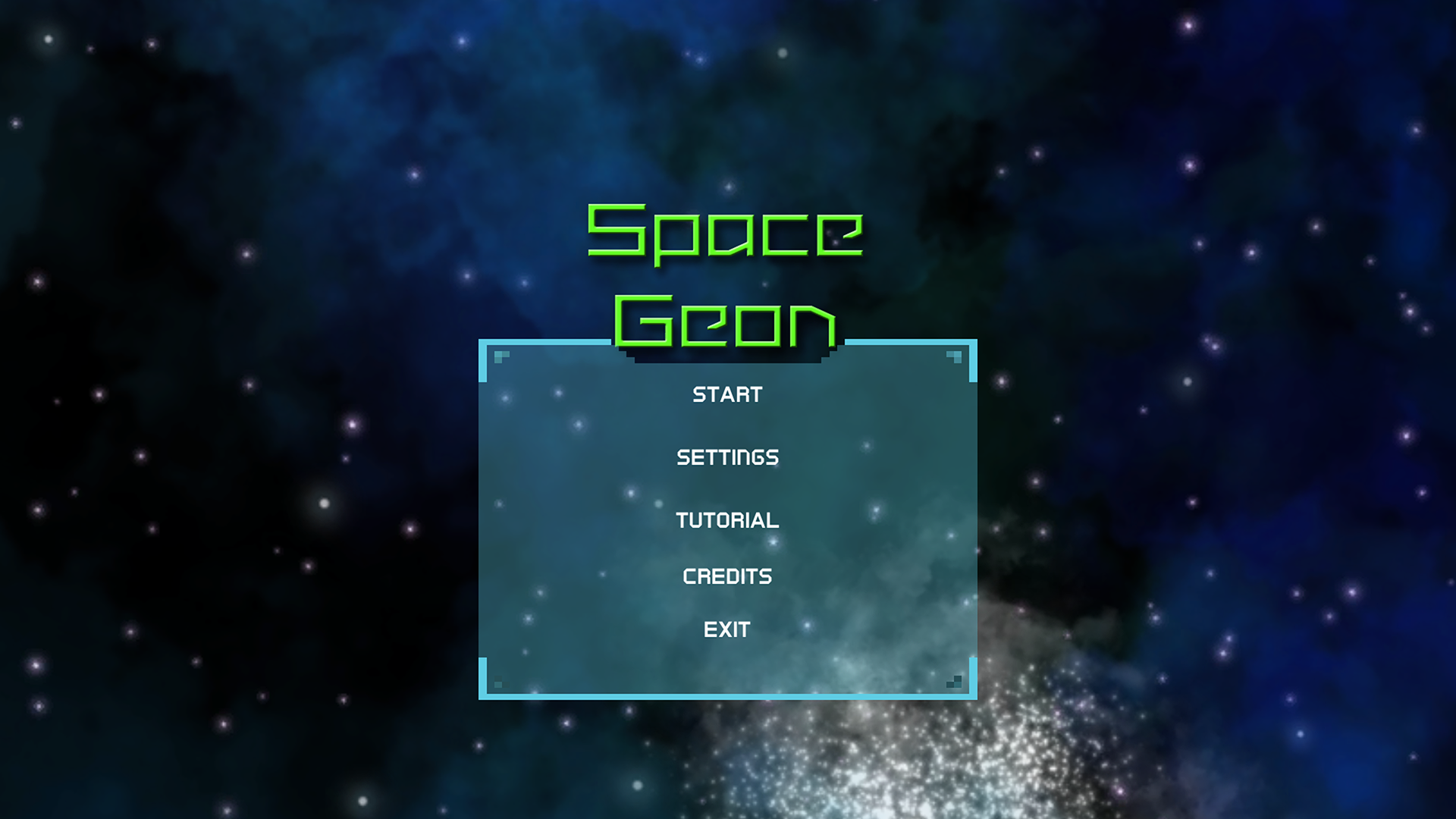 2. A completely new HUD - although not yet fully finished, redesigned HUD, displaying all the basic information in the lower left corner. At this stage, it looks good, in the future, perhaps, I will redraw it again.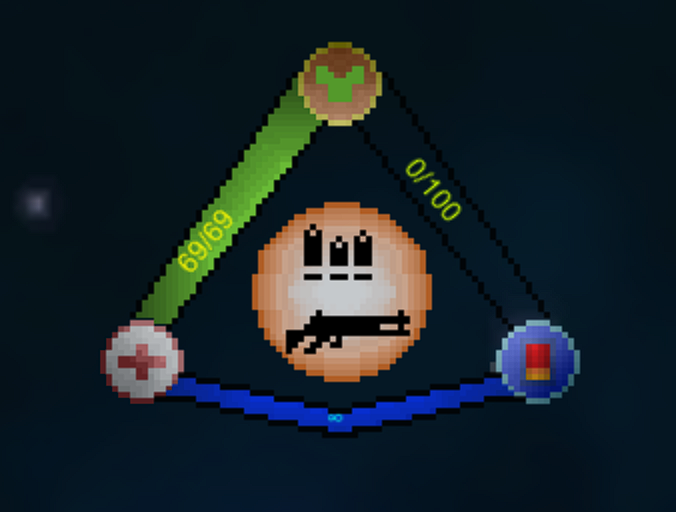 3. The new appearance of the rat. It became much more pretty and stopped shooting from the tail.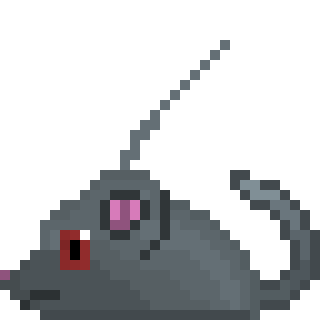 4. The new character is also a rat, but this time it is two-legged, has a shield on its back, shoots from a machine gun.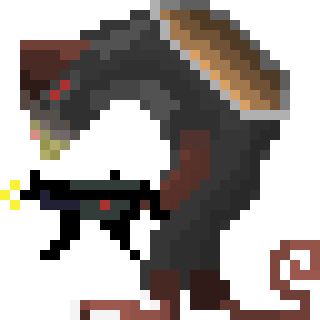 5. The new appearance of the platforms - now it is clear why they can be above hero's head - support columns are located below.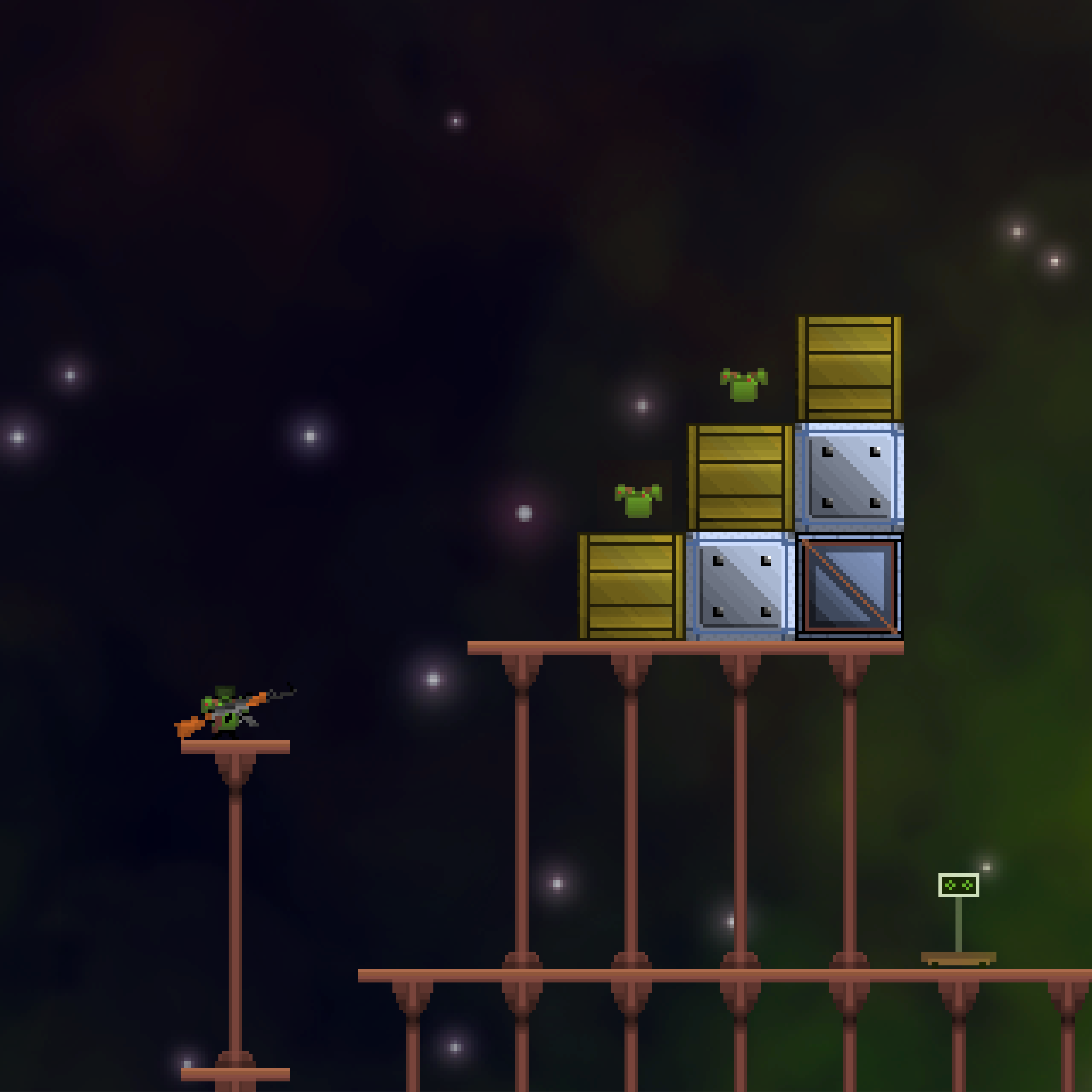 6. A new appearance for a flying robot. Thus, I finally got rid of free assets (except for the explosion of bullets, but with this I will finish next week).7. 3 new tiles for boxes that can lie on platforms.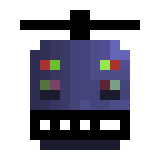 After finishing work on the DEMO, I plan to start work on supporting Mods, so that this support would be full by the early access game realese.
You can also check out Twitter and Trello to be tuned all the week=).
That's all for now. Thanks for reading, and until the next week!