Greetings!
And finally, Saturday came, when you can summarize the results and talk about the work done.
This week, I really wanted to polish a certain amount of irregularities and release a demo version, so that the talks about what I am doing are no longer just talks. But, unfortunately, there are so many trifles and roughnesses that after spending a whole week on their implementation and correction, I didn't get a demo. Now I want to release a demo next week.
Most of this week I was drawing something, animating something, painting animating again. You could see some of these animations on Twitter.


So, what was completed, what was fixed:
1. Enriched with the main HUD of the game. Added cells for active items, character skills and alternative fire for weapons.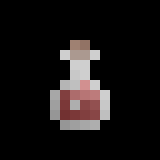 Health Posion
2. Added animations for the icons of active objects, skills and alternative fire.

Hacker's Skill animation
3. The script of the two-legged rat has been fixed - earlier it was hammered into the corner, if the player was out of reach, now this does not happen.
4. Pieces of armor now drop from enemies, so now if you lose armor it can be restored.
5. Added differences between open and blocked portals. At the level, each time there is one open and one closed portal.
6. Open and closed chests has been drawn, animated and introduced into the game. In closed chests, respectively, there is a higher chance of getting any cool items.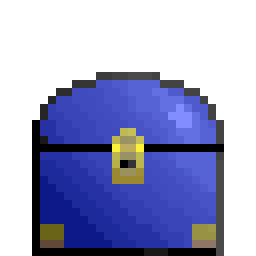 Closed chest opening animation
7. The logic of operation of traps such as a circular saw and a flamethrower has been developed (the appearance of a fire trap will be redrawn again, it does not fit into the overall style of the game).
8. Fixed minor bugs.
And this is how everything looks looks in the game:
The plans for the next week include improvements in the control of character leveling, possibly balance corrections (I'll think about doing it now or later), probably redrawing several elements (pieces of armor still look somehow not very much in the game's style) . And, probably, closer to the middle of the week I will release a demo version of the game.


That's all, thanks for reading and until next week!