Hey! Would you like to play a retro 90s game with pseudo-3D graphics? Moreover, you will have to control space ships and destroy other ships!
And the most interesting thing is that the game was created on an engine that was not designed for such games, so the gameplay for such a topic turned out to be non-standard. Try it! Just a few megabytes :)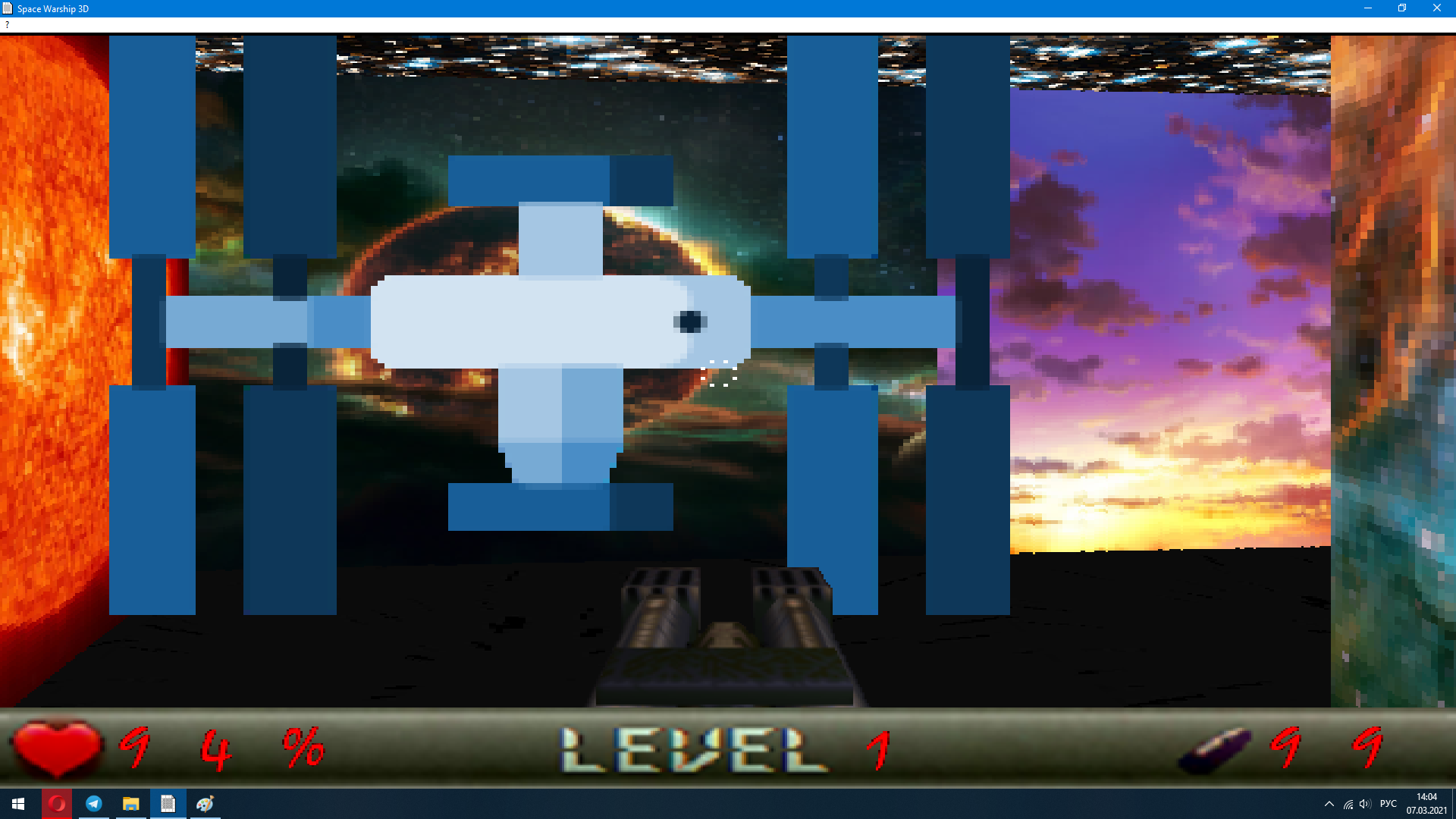 Unpack the archive if you haven't already. You can use winrar or any other program.
To play, run the Space Warship 3D file.
Download: Gamejolt.com