DEVLOG #1
Hello and welcome to the first (and quick) devlog article of Space Station Tycoon. This has been an exciting week for us since we recently launched our 30-day Kickstarter campaign. We are completely amazed and surprised by the amount of support you have shown us and we will do everything we can to reciprocate that support.
UI Overhaul
This week we started perfecting our UI. That's why we had to redo most of it. It was quite some work but we are satisfied with the result since it fixed most of the problems we've had with the old UI. This new one just looks much cleaner in our opinion.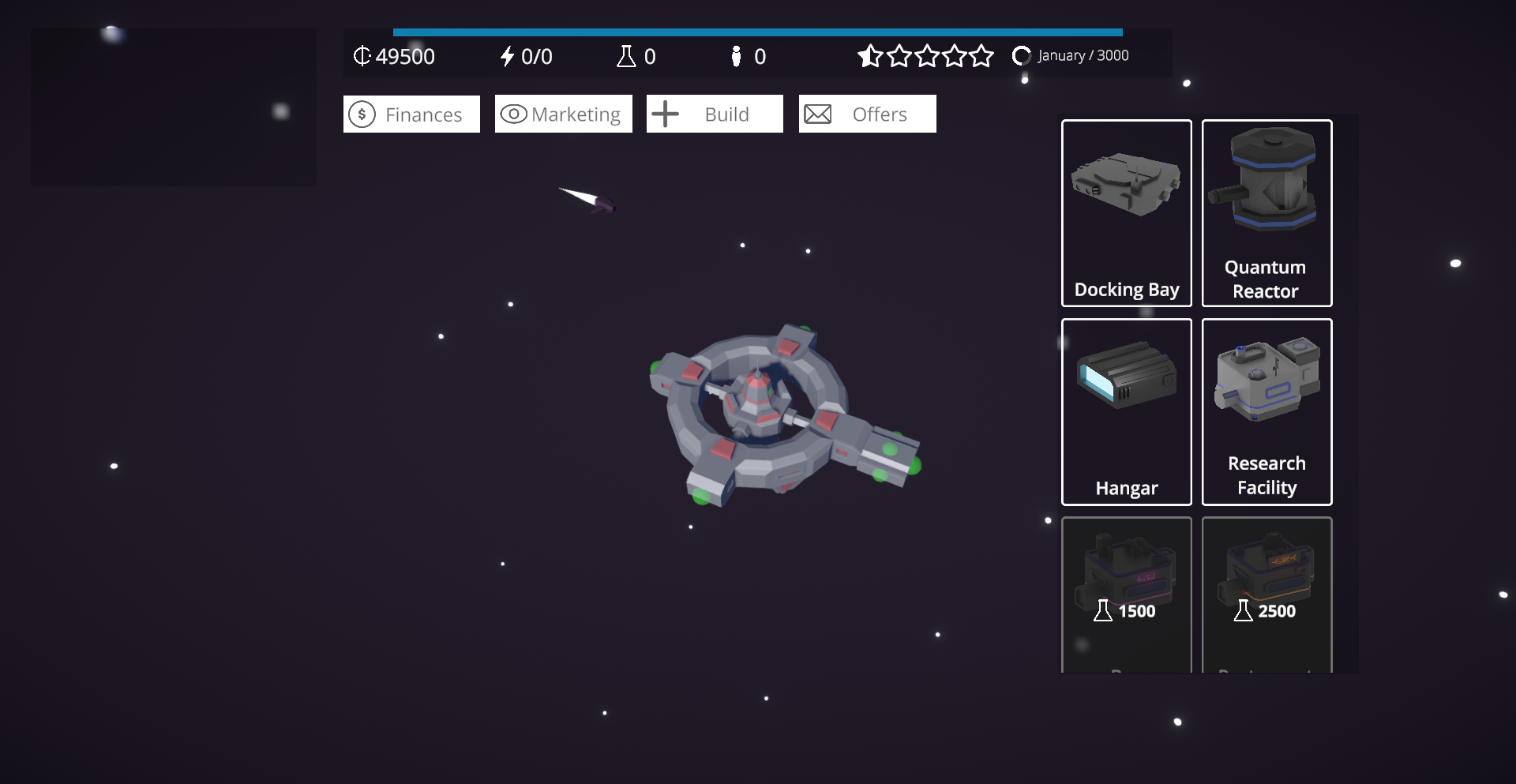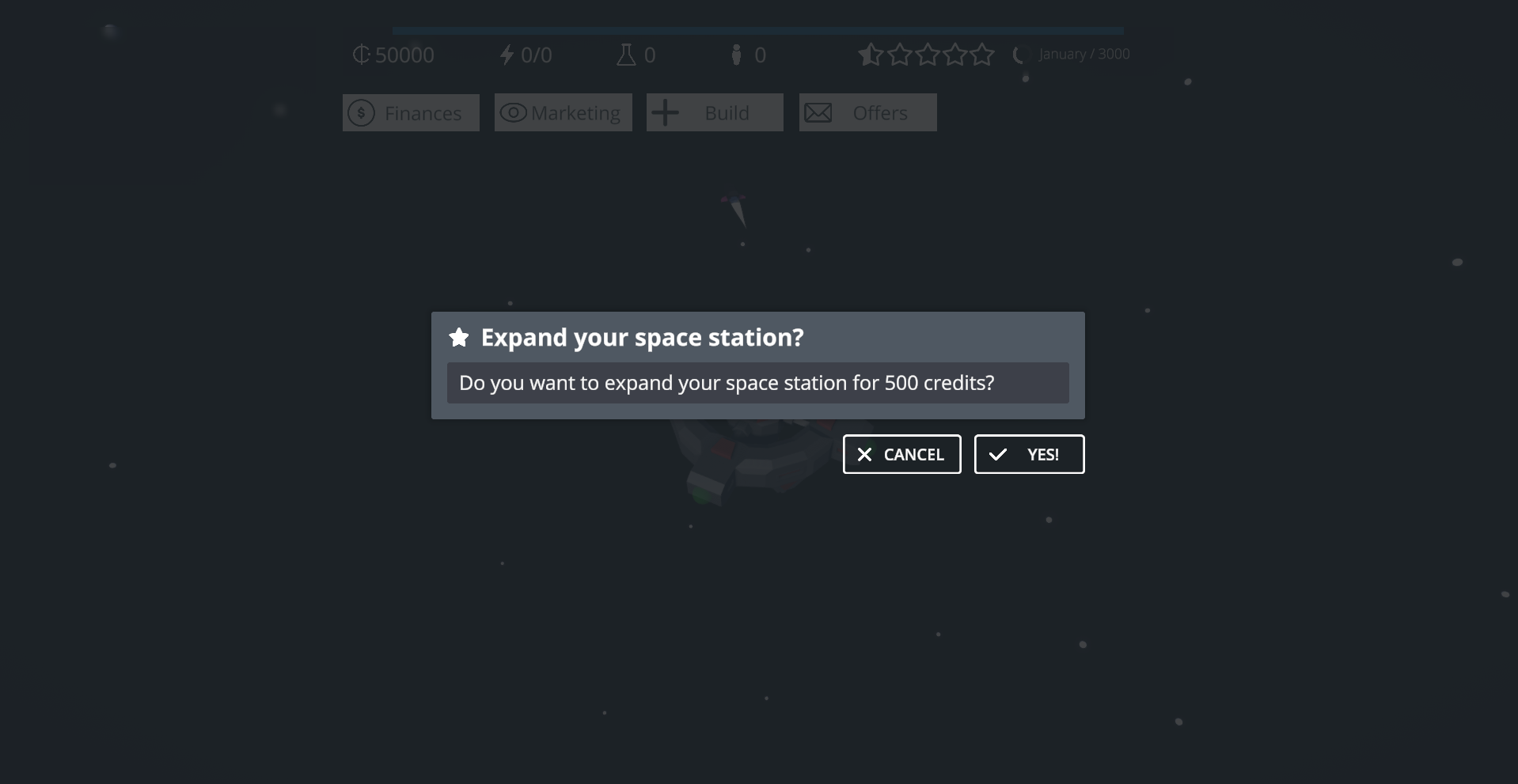 Offers Window and Billboards
We were also able to add the "Offers" tab to the game with our new UI system. This tab allows you to accept advertisement offers from various other companies. The payout of these offers depends on the overall quality of your space station. So the higher your star rating, the better the offers.
You will also be able to purchase and upgrade up to 4 billboards for your space station to maximize your profits. They may lower the overall satisfaction of the customers but that's a sacrifice you have to make if you want to make some extra money.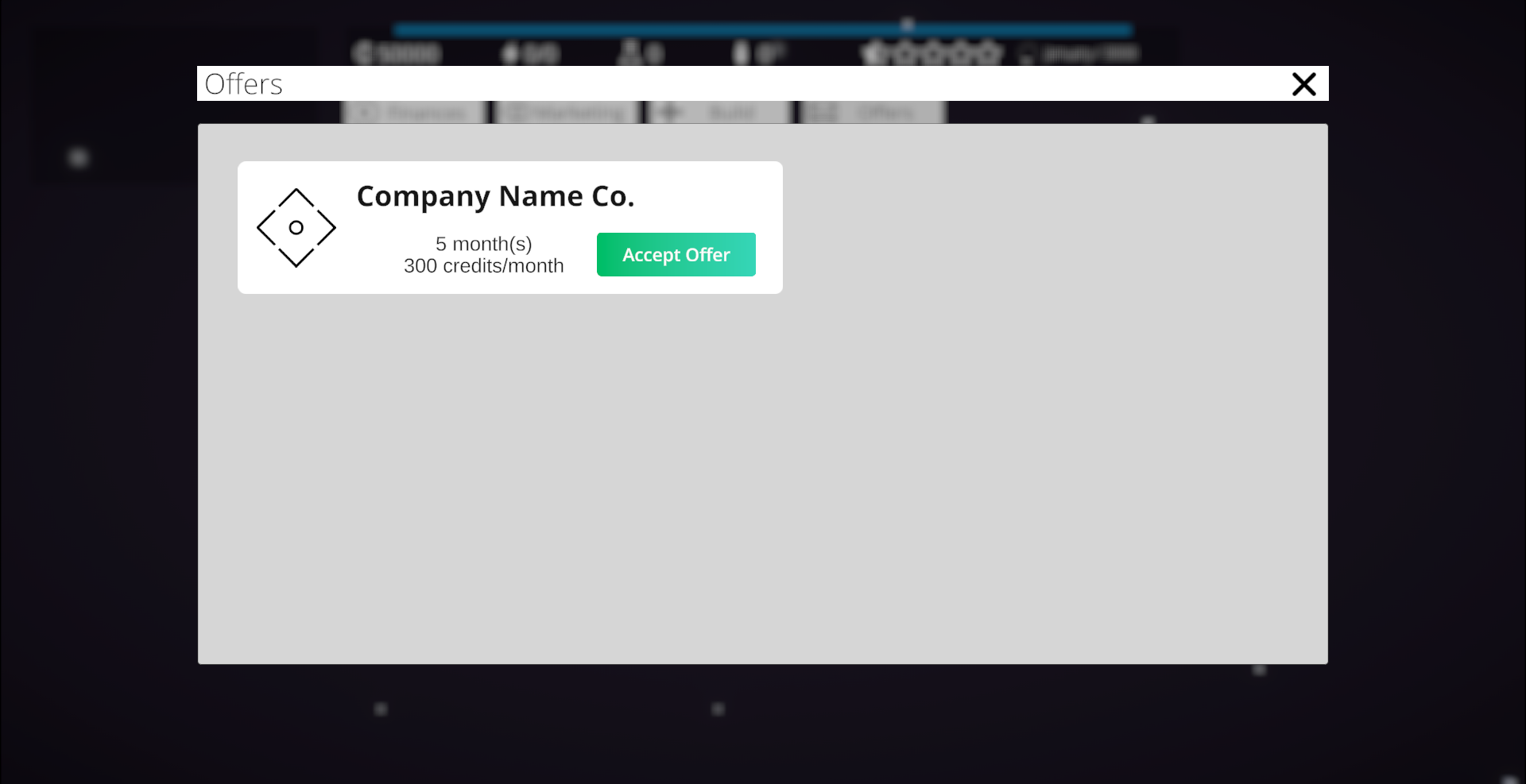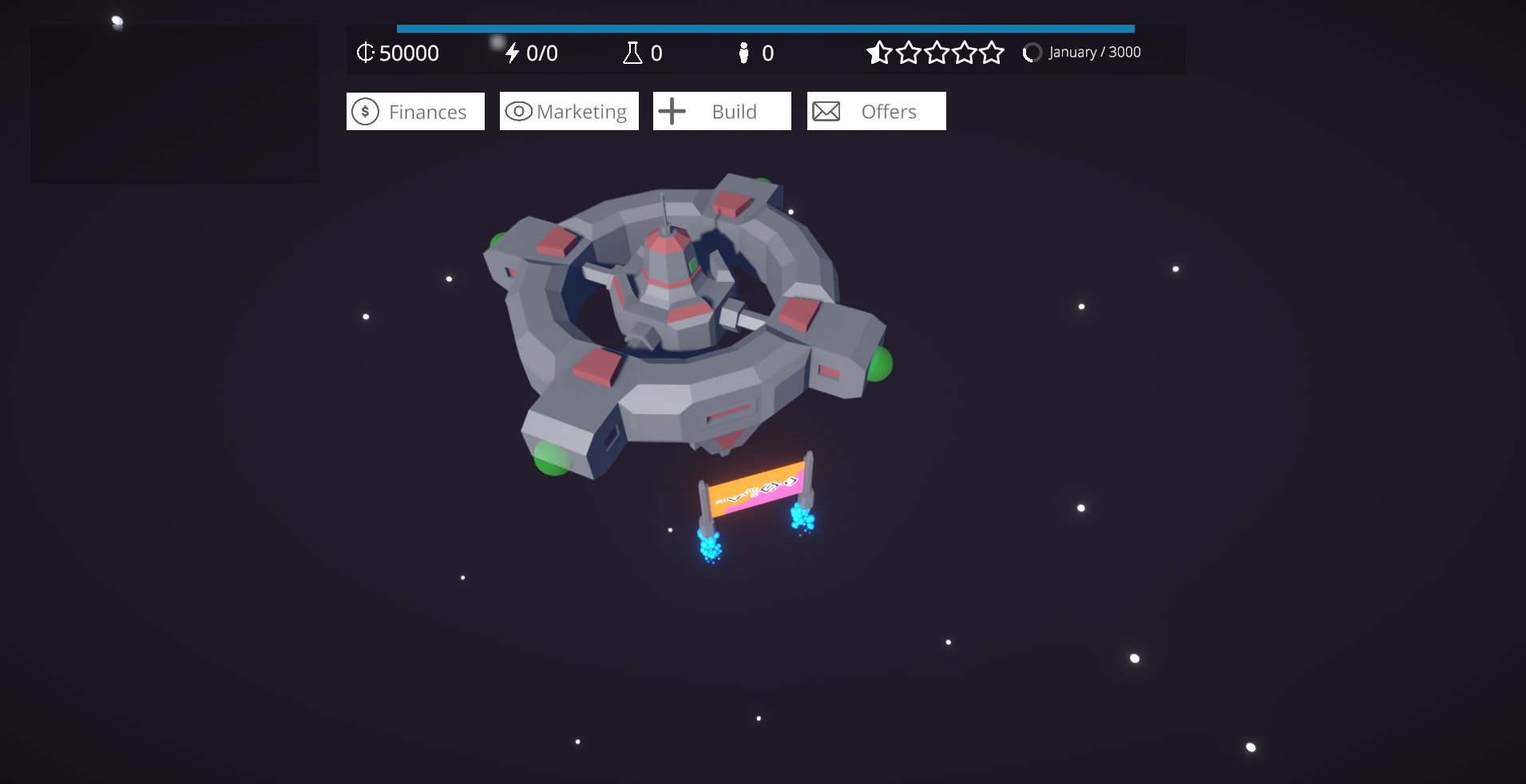 Thank You!
Thank you for reading this quick little devlog about some of the stuff we've been working on. Please stay tuned for our upcoming gameplay trailer featuring lots of new cool stuff!
For more details about the project please check out our Kickstarter.
Stay healthy and take care!
Lunheim Team