We are delighted to announce that Space Simulator is on Steam for Greenlight. We have been working hard over the past three years to bring you a good ol' classic general purpose space flight simulator for desktop and mobiles. We have been improving the game upon the feedback of our mobile users and we are now ready to up the game to the next level.
Space Simulator is more a simulator for those with serious interest in astrophysics and orbital mechanics than a game in the traditional arcade style. Inspired by Microsoft Space Simulator and made with contemporary technology, the game runs on real physics, distances and time with realistic functional 3D cockpits emulated down to the software level. Included is a powerful numerically computed real time n-body solver orbit predictor to plan and implement highly complex orbits in a visually intuitive way.
The game features both historical Apollo program and Space Shuttle missions as well as custom free roam scenarios.
Apollo program fans - this is the game for you! Choose any mission from the full Apollo program from launch, through landing to reentry and splash down. Most relevant buttons and switches of the Apollo spacecraft cockpits are functional with the Apollo Guidance Computer and DSKY running actual code from the 60's. The autopilot mode and in-game tutorials will guide you through the entire moonshot or take control of the spacecraft for full manual control.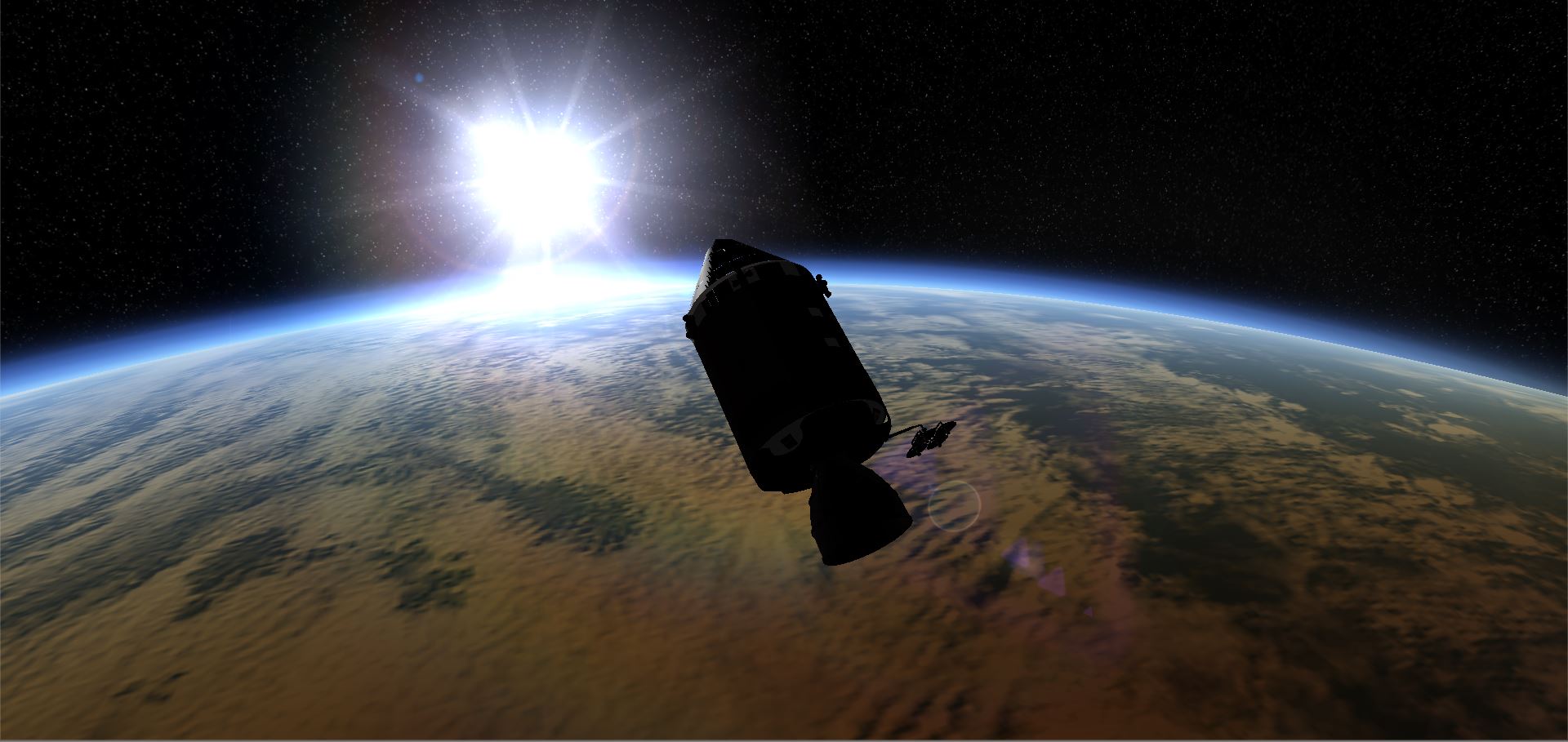 Land on the Moon; enjoy the magnificent views of Earth from orbit; plan a trip to a faraway planet; practise your favorite orbital maneuvers ­doing gravitational slingshots, Hohmann transfer orbits, rendezvous or dock with the ISS; perfect your Space Shuttle landings or go to the edge of space and back with the hypersonic X­15 Aircraft. The possibilities are endless and as unbounded as your wildest astronautic dreams.
We hope to bring you many more missions in future updates - Mercury and Gemini, Vostok and the Soviet space program, SpaceX missions, and much more. We are listening to your feedback so don't hesitate to let us know what content you'd like to see. Help us through Greenlight for immediate Early Access release:
All feedback and comments welcome. Please visit our forum for additional information.