Steam Greenlight
As some of you may already know, we removed Space Safari on Steam Greenlight a couple months ago because we felt the game was still too early in development. Instead, we have put it up as a concept.
We feel that putting it up as a concept would be better because it allows us to get feedback and gauge general interest even at this early stage. It also allows us to get further along with development before putting it up on Steam Greenlight. As a result, the Steam Greenlight page will have a lot more content showing the different levels, models, and gameplay variety.
Screenshots and Demo Update
After taking Space Safari off Steam Greenlight, we have taken the time to improve the graphics significantly. The new screenshots can be found on our images page. We have also put up a new playable demo with these improvements.
Current Progress
We are currently working on the finishing touches of the hazards and mechanics of level 2. When that is done, we will put in the environment and have more screenshots to show. In the meantime, below is an image of some of the new models which will be in level 2.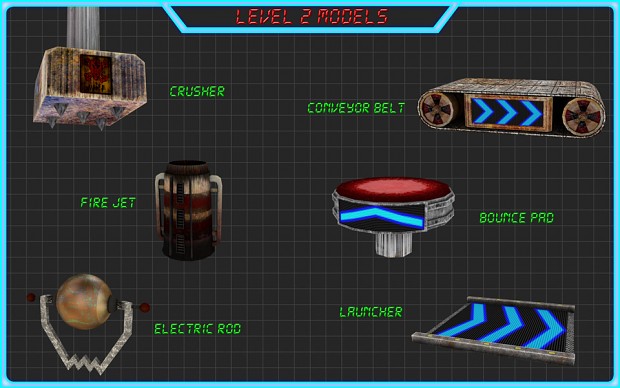 Level 2 takes place entirely in an abandoned cave which was previously a mine. It is now inhabited by all manner of beasts. Various machinery have also been left behind and has become something the player can interact with, as well as part of the background.
We will be posting more updates as we progress further with the development of Space Safari.