Update #1:
This is the first update for Space Jammers since being put into the wild online. There are many bug fixes, new features and updates to previous features. See the Release Notes below for a list of what's new.
Keep in mind this game is still in Pre-Alpha and still has bugs.
A note to all YouTubers
Many of the features and bug fixes were only made possible by watching your streams. I watch and study all Let's Plays and am always scouting for more in order to see what players hate/like/find difficult. So thank you to everyone who took the time to stream their play sessions. Keep them coming! I may just come up with a proper reward ;)
Release Notes:
Bug Fixes:
If mouse cursor is over menu item, selecting menu items with keyboard or gamepad is prevented.
Previously, only the keyboard and the first gamepad plugged in could join as Player 1 in the Lobby Menu. This prevented 2 people from joining in the Lobby. This has been fixed.
Coins and other loot will no longer get stuck behind traps. All loot items will also never bunch up on top of one another.
Fixed a bug associated with being able to manually switch control schemes in Lobby.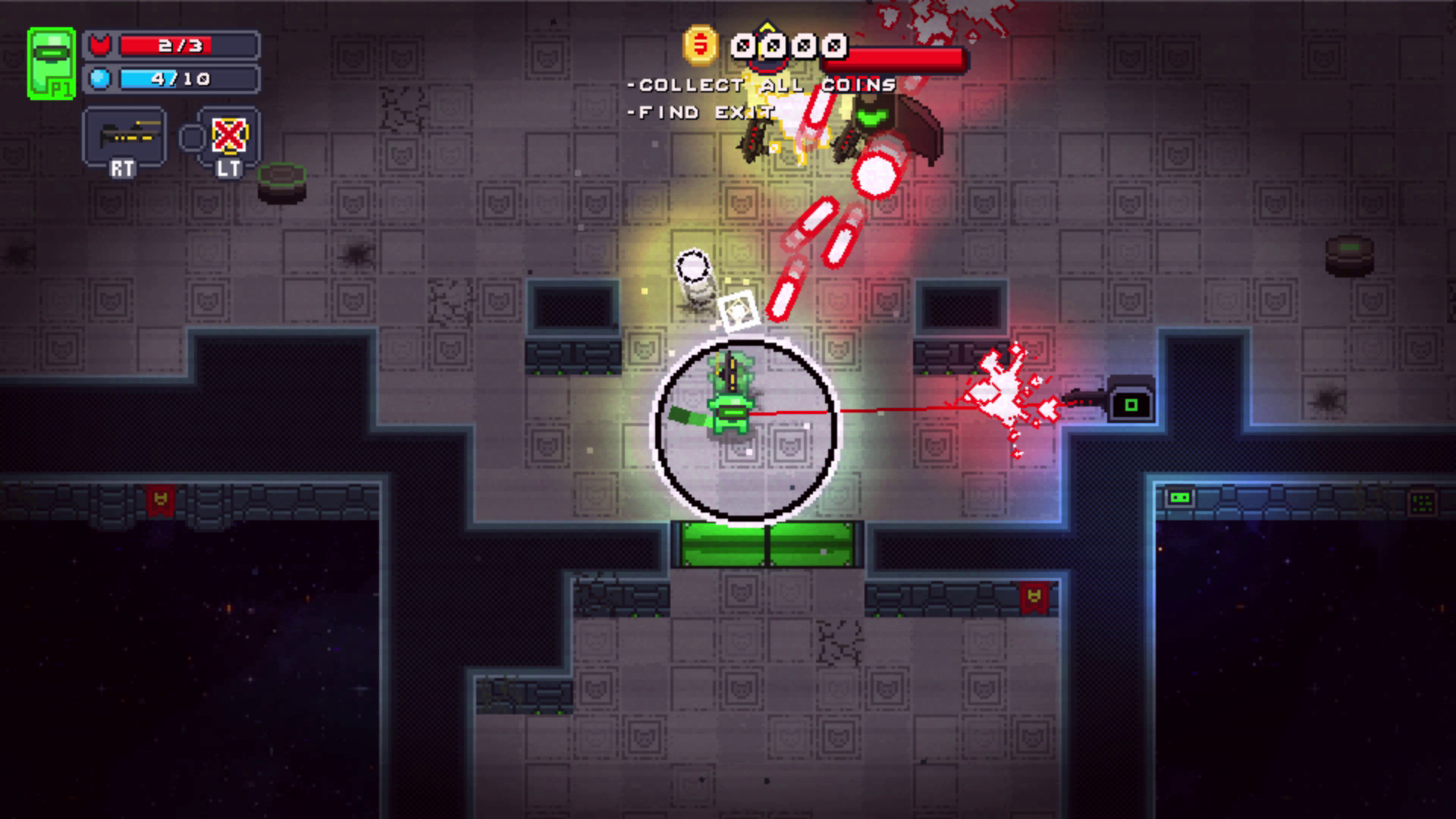 Updates/Changes:
Game data is now saved. Stuff like music on/off and resolution options are now saved and will be loaded upon returning to the game.
By popular demand, traps are now destructable.
Explosions now have an Area of Effect characteristic. If an object blows up near an enemy, they will recieve damage.
Each character now starts with their own unique weapon and ability.
The ability that spawned a rotating sword around the player has been changed to a shield that can be placed and will deflect any incoming enemy projectiles.
The Pistol's projectile speed has been increased from 10 to 15.
Gem drops have been temporarily removed until they recieve proper functionality.
The control scheme for keyboard players have changed. The mouse is no longer used to shoot or aim. The arrow keys on the keyboard are now used to aim/fire simultaneously. This was done to help people who play on a laptop and to fix the quirky aiming in the space levels when using mouse.
Players who are revived by teammates now recieve 2 hearts instead of one. This should help prevent dying so quickly after being revived.
The option to manually switch control schemes in the Lobby Menu has been removed. Whatever input device you use to join, that is the one that will be used until you back out and join with another input device.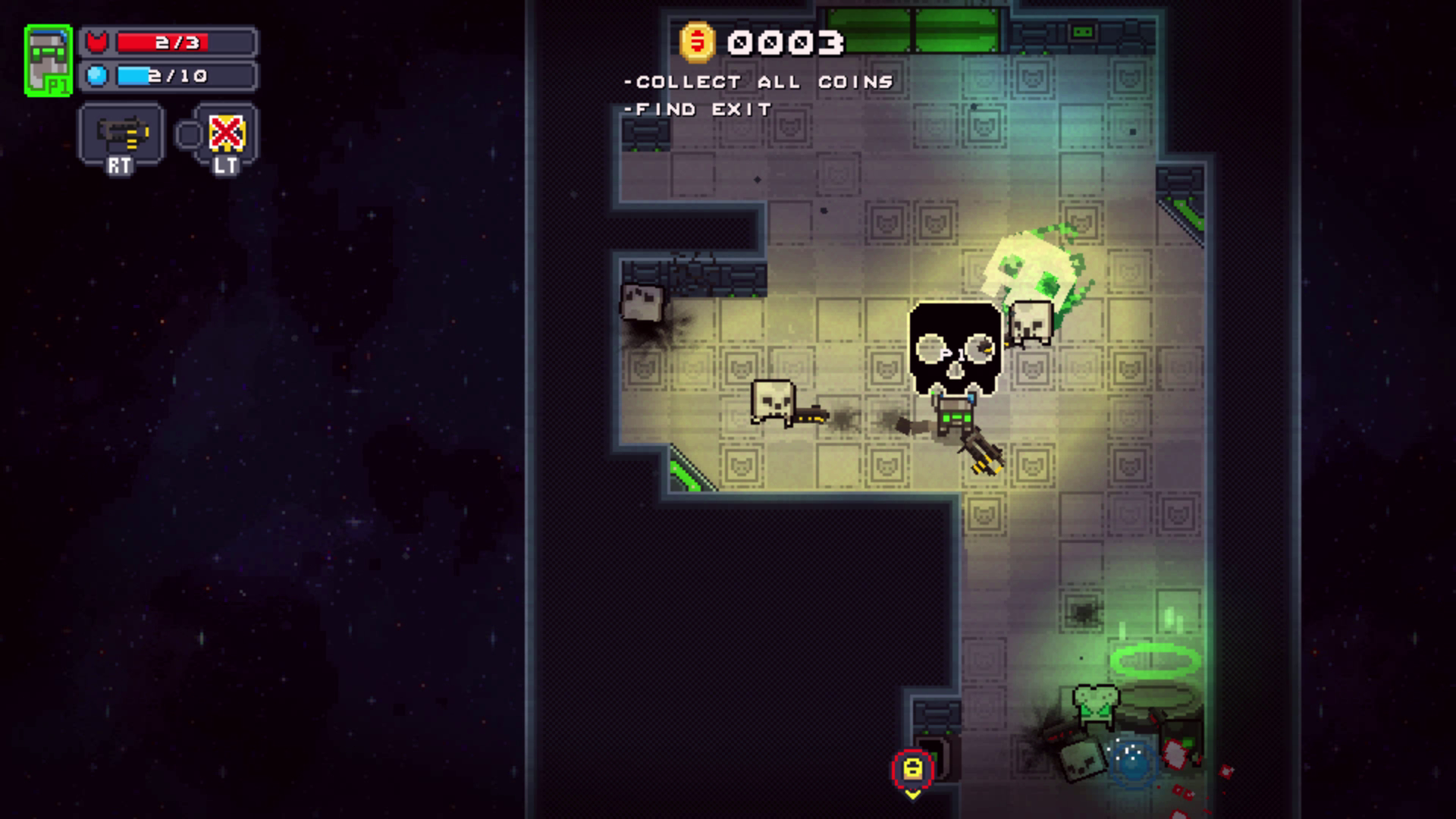 New Features:
All weapons now have unique characteristics. Previously, all weapons looked different but didn't act different. There are now 6 unique guns (Pistol, Machine Gun, Shotgun, Bazooka, Homing Gun, and Ricochet Gun).
Checkpoint System. After you die you may now resume your game from the previous level instead of starting all over again.
A new ability has been added, Summon Skull. This allows a player to raise a dead enemy back to life and have it fight for you.
The game's executable now has a proper icon!
Enjoy!!!