STOPPPP, look to the LEFT, then to the RIGHT and NOW notice the awesomeness of this community! This week we've got a fireball dance, a new world to explore & so many good levels! As always, remember to click the level names to bookmark them for later on. HERE WE GO!
Space Invaders, Anyone?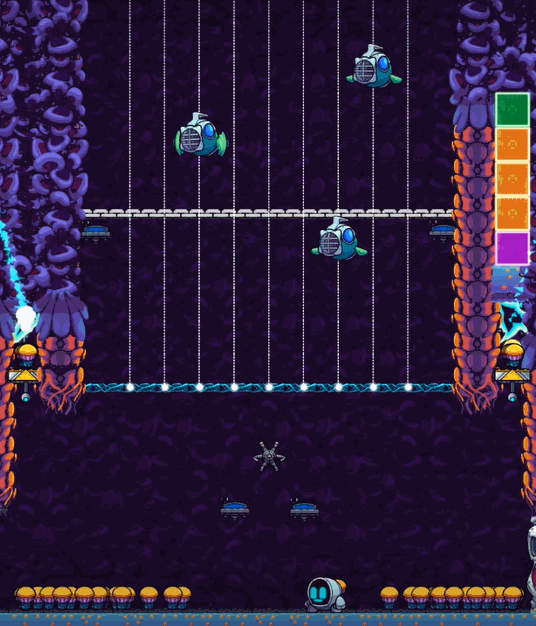 TheGlock521 has made Space Invaderesque level Blopfush Bop 6. Sip on a frosty mug of nostalgia and enjoy the old times with a Blopfushian twist!
Lost in the world!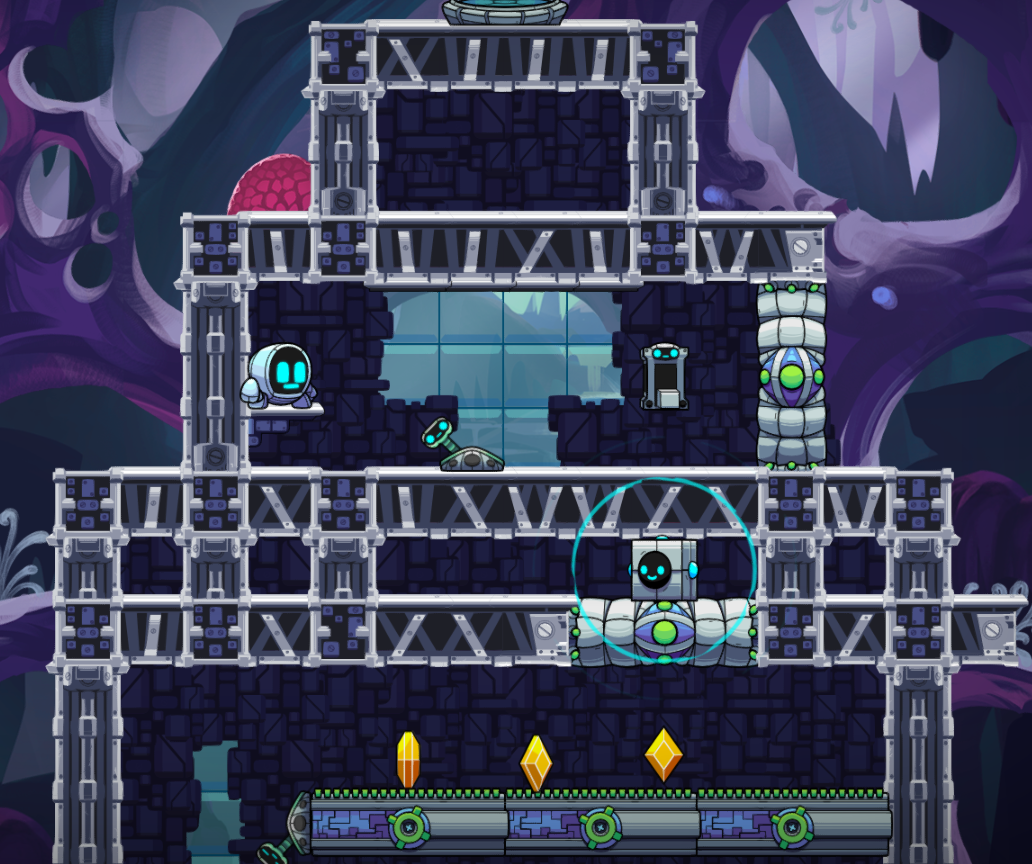 PureKnickers has created a beautiful world in the level Crash On Spore Planet. Be careful though - you could get lost exploring this place!
Double the fun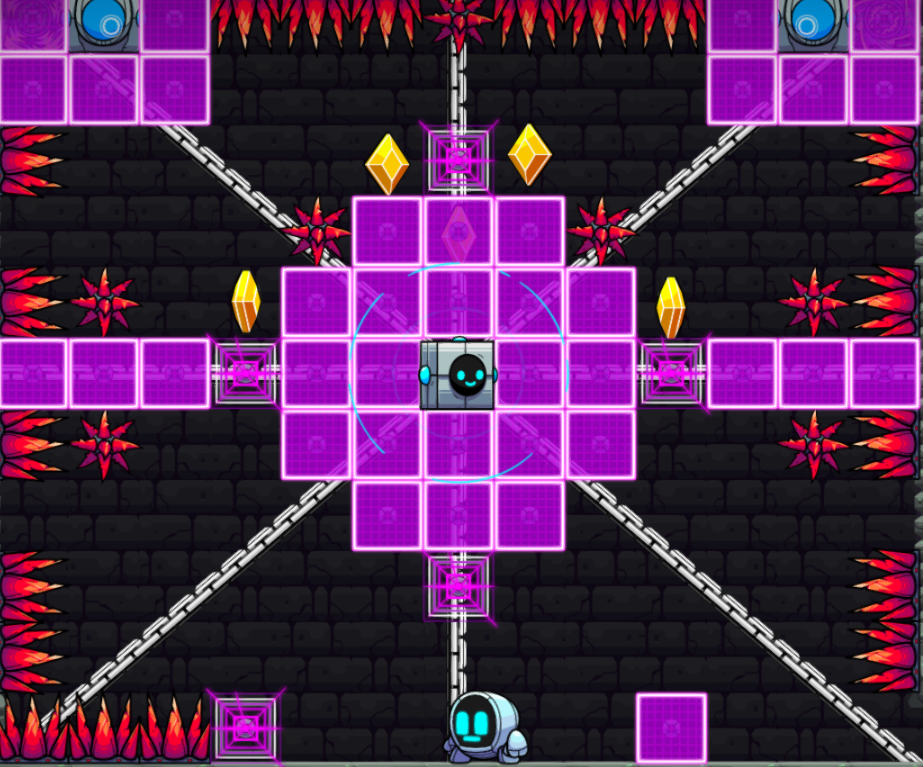 Paragon Spekio is in great form this week. His well-paced puzzle-filled level Treasure of Balloog Castle will keep you wanting to come back for more. (And his homage to the balloog has been noted by ever-present eyes.) Speaking of watchful eyes, check out his Halloween community event entry Corridor of the Watcher.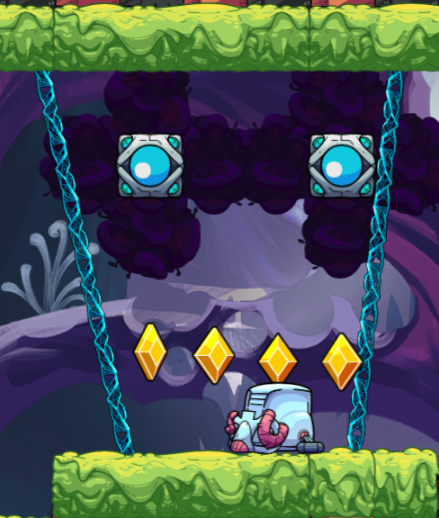 Fireball Dance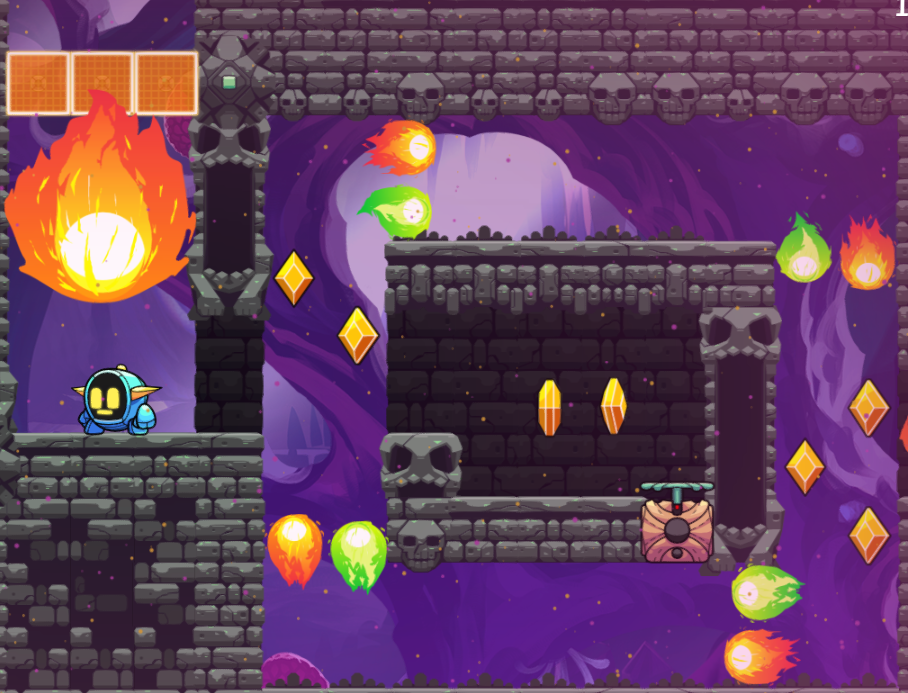 Johnny0798 has you sliding and gliding in the level Spooky Fireball Dance. Be ready to dance to the tune of fire to win this one!
Highlights
Whaddya waitin' for?
Grab Levelhead over on Steam or download a free demo on Itch and make some levels :D