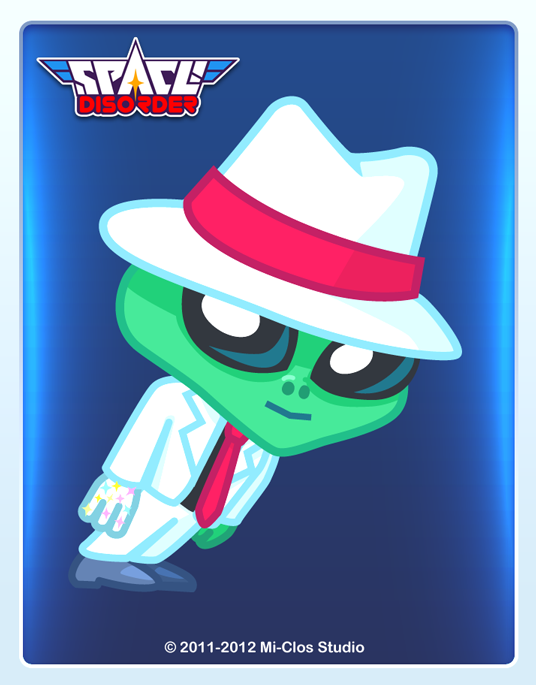 Wow! That was a long time! We are so into the development of Space Disorder that it looks like time flew away just like that! Well, now we are on schedule to release the game on time!
Yeah, the big news is that we are going to sign a deal with a publisher. And a pretty big iOS publisher with that. It will be revealed once the deal is signed with our blood.
It was a difficult decision to go hand in hand with a publisher. Because from the beginning of the project, I wanted to handle everything by myself, including what a publisher is supposed to do.
But the AppStore is now just too crowded to have a chance when you come from nowhere. A good publisher offers visibility and has a network that can sell your game everywhere, even in the parts of the world you would never think about.
Also, maybe the most important thing, it's that I will keep the ownership of the Space Disorder brand.
Anyway, we agreed with the publisher to release the game around october which means that we must finish the game before the end of July.
Which brings me to the progress status of Space Disorder : the game is nearly complete actually.
Fabien, our sound designer, produced some very cool sound FXs that brings a lot in terms of gameplay feedback. Also, voices! Voices bring so much life into the game, it's incredible!
I decided to hire Marc, a young indie game designer that worked on 2 games for Ludum Dare. He will help me with level design, which is a very long process, so I will have time to implement the last features I really want in for release. Unlike other contributors, Marc will work with me at my home. So I think it will be interesting to exchange ideas on the fly.
Vincent, our graphic designer is busy designing all the aliens. You can see one of the latest he sent me. I love it! We will have a lot of celebrities in the game, trust me.
Check out the latest graphic and sound improvements :

Space Disorder - BETA gameplay - Indie DB