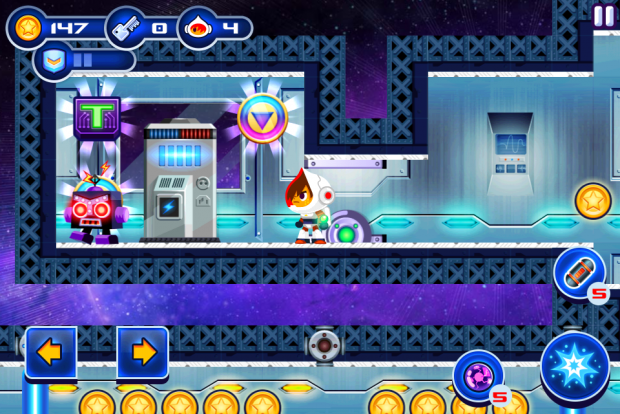 I'm pleased to tell you that the 1.2 update of Space Disorder is up on the App Store including improvements asked by the players.
First, I've implemented a virtual D-Pad that improves greatly the controls (see picture).
Secondly, it's now possible to pick up Techno Points inside the levels. So it's faster to collect them and upgrade your character.
Also :
- Keys are cheaper and spawn more often
- Balanced upgrade prices (globally cheaper)
- Rare and Epic aliens are easier to find
- Minor bug fixes
And finally, you'll get 2000 free coins ($1 value) by downloading or updating Space Disorder (which is already free).
So it's a good opportunity to give Space Disorder a try!
iTunes link : Bit.ly
I'll be waiting for your feedback!
Have fun!