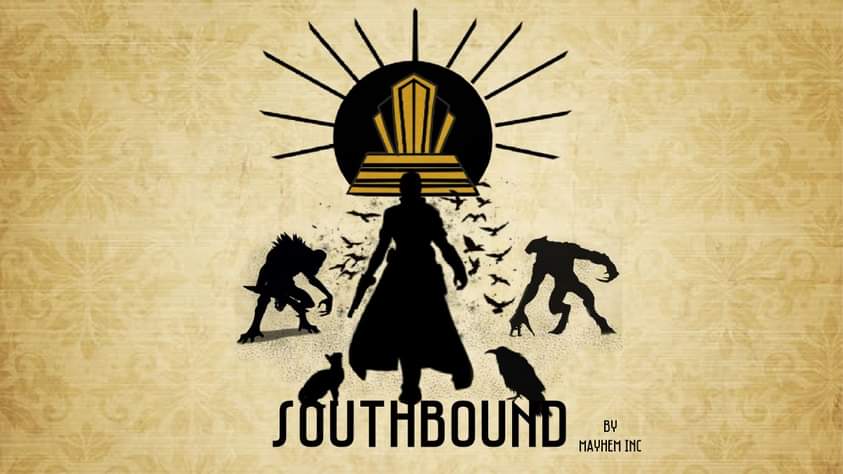 We suppose we are very quiet regarding the development of our game. There is no particular reason for this, we just prefer to show the results instead of discussing them. We will, however, attempt to document our development process in bits and pieces, in the form of blog posts.

We're taking a bit of a different approach to the development of our game, Southbound. We initially started as one would suppose to start, by jumping straight into the game creation engine and creating your levels. In our case, the engine is Unity. Our choice of Unity is more out of sentimental reasons...and the fact that we already invested some money in Unity-only assets, or rather tools. When we first decided to create our own game, we started with a bit of a sub-par laptop...extremely entry-level. Our initial game engine choice was Unreal - however our laptop could not even load an open scene without stuttering...and to create a game, this is unacceptable. Thus, we looked into Unity instead. Unity ran just fine - however the lagging became a bit obvious after a while. Not because of bad scene/level management, but because our laptop's RAM was terribly low and we could not upgrade it. So, we placed our game creation on hold until we gathered enough funds to afford a higher end gaming laptop that will easily handle game development. Eventually, we did get one - and so started our proper development process. At this point, even though we can run Unreal perfectly fine now, we're sticking with Unity.

But we digress. Initially, Southbound was set to be an entirely different game. The original concept was a post-apocalyptic game, a first-person game, with elements of the harsh realism of post-apocalyptia, with heavy story and exploration elements (in short - the story was already worked out and everything). The concept was a comfortable one for us - so we started early development. As we progressed (and ended up with the first level basically complete), we rethought the idea of Southbound. Not insinuating that our original concept was lacking, no - but rather that it was simply done too many times...and we didn't want to contribute yet another shoot-and-loot game to the gaming world. It may be a tried-and-trusted genre, yet we wanted to reach much further.

After rethinking Southbound - we have settled on the concept of it you now know as Southbound...and this time, there is no turning back. During game development, sacrifices are made - in our case, since our first level was built accordingly to our previous concept, it became unusable to us, so we had to scrap it and start over. This was a bit...painful...as a few weeks went into making it perfect, but it was a good choice.

So, starting out from scratch in a sparkling new project, we decided to rework our approach. Instead of just putting in the assets etc what we already had, mixing props with buildings and environments etc etc, we have decided to first create the assets for levels one through three (the architecture, props, furniture, vehicles etc), then build each level - leaving the decoration for a later stage, starting off with the "immovable" features first and foremost...such as the terrain, buildings etc. Then, to furnish it with furniture, vehicles and major decoration. This is just the first steps of the process though, as the details such as characters, enemies, lighting, gameplay etc comes in due time. Then, move on to the next three levels, then the next three and so on.

Note how we said "create" the assets. To date, we have been creating the buildings, furniture, props etc personally...and for those of you who create 3D models, you know how time consuming this can be - especially if creating three levels' worth of models. Model, UV map, texture, repeat. 95% of all buildings will be enterable, so we're not making many shells at all - we're also trying to produce a large variety of buildings...so that you as the player will not look at repeating elements too often. Likewise with the furniture etc. We will reuse furniture and vehicle elements, but not the buildings that often. We have also reached out to a few people on Sketchup regarding models.

So, this is where we stand - modeling, UV mapping, texturing, repeating. The entire second level is built, and so is the first. You may wonder why we don't simply buy the models. Simply and frankly put - we are self funded...and do not have an unlimited wallet at hand. Besides, we do not mind - when Southbound is released, it will contain a part of us in it...as we work on it dutifully seven days a week, 8-10 hours a day, since the start of development. This is also why you have only seen some concept art and models instead of in-game screenshots...but that will come soon.

In the meantime, we would like to thank everyone who supports us thus far, by a like or a follow, or people who purchase our 3D models on CG Trader. We have also created a Patreon page as well as a Buy Me A Coffee account for those interested. We will add a lot of new models on CG Trader soon, and if you want a particular model, give us a shout! Please like and follow our Facebook page to be kept updated!
Below is a concept imahe of Southbound as it was originally intended...much has changed since then!