The sound for Operation Starcrusher was implemented as the game moved forward, but with more features it became clear some changes where needed.
VOICE ACTING
Voice acting was and still is a problem for the game. Since the voice acting talent was limited, apart for some exceptional voice actors, you have the option of turning it off. There is a story being told through dialogue as you play the game, but let's face it... it's an arcade shoot'em up, story is not this genre's strong spot.
SOUNDTRAK
The soundtrack for the game is broken up into chapters. Not looping the same song for the duration of the whole game was an important aspect... you can go so long hearing the same song. Each of the seven chapters has it's own individual song.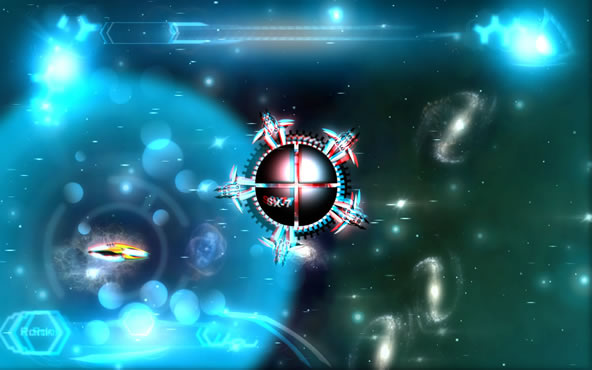 Now the problem with implementing the sound assets is that when you activate Focus (the player can do this at any time during gameplay as long as the Focus meter is not depleted) time slows down. I will be covering Focus more in a future update, but as you can imagine slowing down time and sound sync are natural enemies.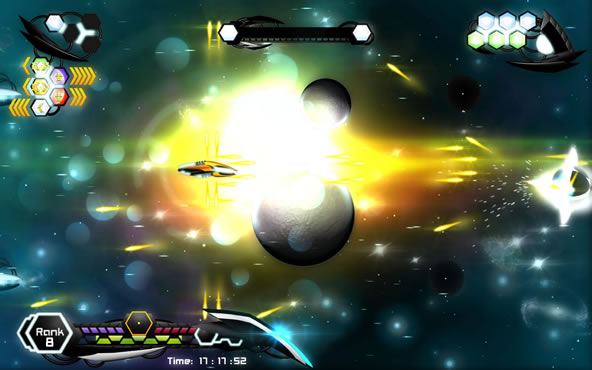 All sounds (and soundtrack) have to slow down as time slows down, so speech and SFX have to be dynamically adjusted to reflect time slowing down by altering their frequencies.
I am happy to announce that as of today ALL sound in Operation Starcrusher responds to pausing the game (stops and resumes when unpaused) and Focus being activated (time slows down and winds back up) now changes the frequency of all sounds accordingly.