Development Progress for June!

A small reminder: our fanart contest ends on the 31st of June. If you'd still like to take part and try winning some of our goodies, now's your last chance! Let your creativity flow! (Of course, we'll love receiving fanarts after the deadline just as much!)

In case you missed it, here are the details: [SoulSet Fanart Contest]

As always, here's our current script progress:
- Marco's Bad Route: 100% done, at 16k words. ☆
- Yvonne's Bad Route: 100% done, at 15k words. ☆
- Apris' Bad Route: 100% done, at 14k words. ☆
- Shira's Bad Route: 70% done, at 12k words.
- Shirr's Bad Route: 35% done, at 10k words.
Prologue + all other routes: 18k words.
Total word count overall: 85k words.

Writing the script hasn't been going as smoothly and quickly as I wanted it to this past month, but I suppose this is what happens when you have that kind of plot where you need to be careful what every character says or does. Hopefully the plot bunnies will be more generous in this upcoming month. *throws some sparkles at them*

I've been also playing around with the GUI in-between my script-writing madness. These are all just mock ups for now, but I figured I'd share. How do you guys like it?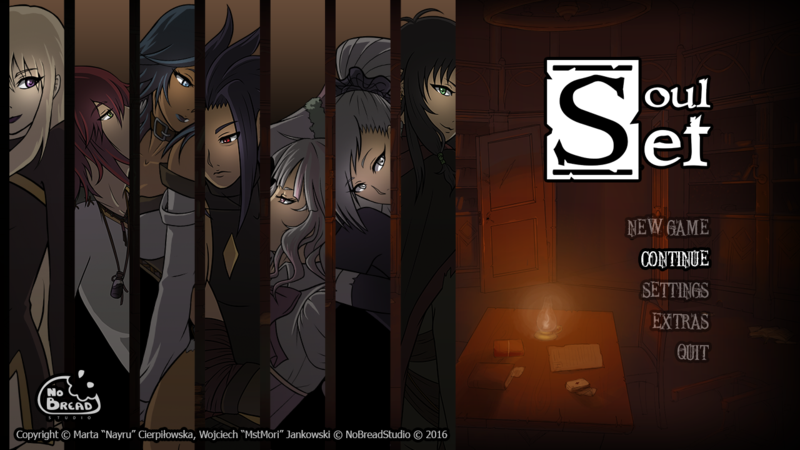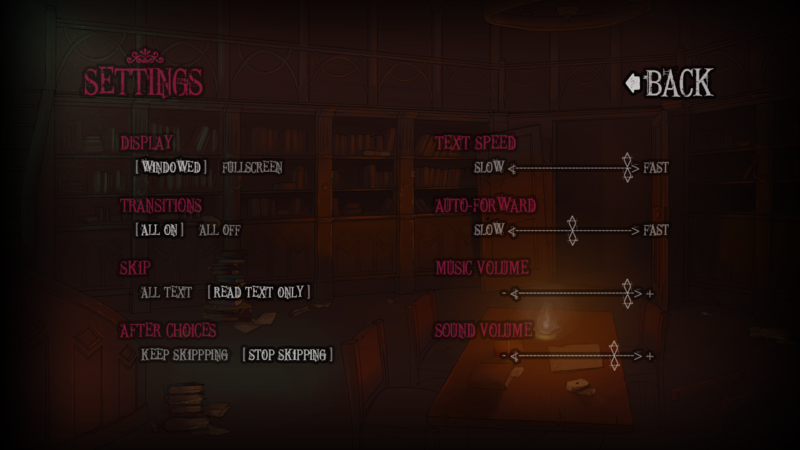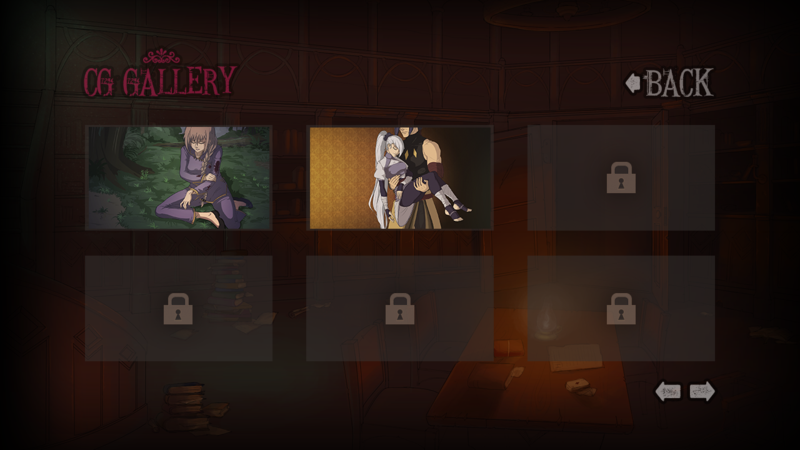 MstMori has been continuing work on interior backgrounds. Would you like to see another one of those? Of course you do. What's better than a cozy bedroom you don't know if you'll survive the night in.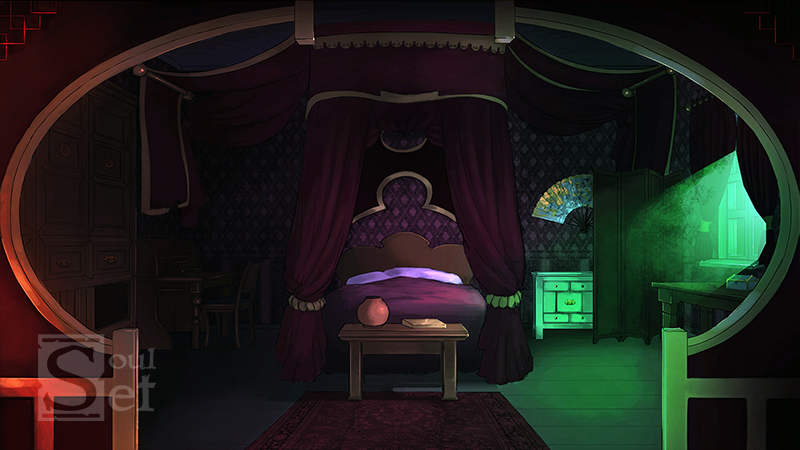 We also promised to share with you some of Marcianek's work in this update, so here it is! Behold some insane trees and bushes!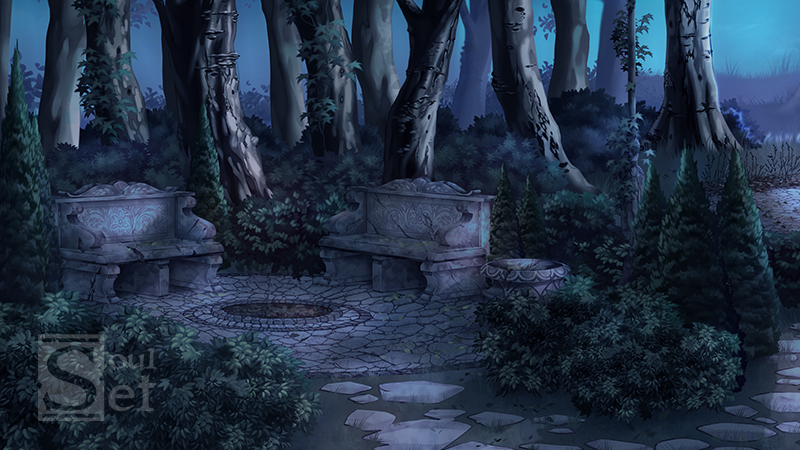 SoulSet is slowly coming together, but we still have a ton of work left to do! While we can't say anything definite just yet, we hope we'll be able to finish the full game's beta build by September.

See you next month!