Greetings fellow gods,
The time of reckoning is upon us! The long-awaited Soulash v1.0 will be released on Itch and Steam on the 4th of March 2022, including the graphics update, Steam Workshop integration, Leaderboards, and Achievements.
Getting ready for the release, we've prepared a new trailer that should get straight to the point of the game.
Ah, the smell of blood in the morning.
As for the extra Steam features - the upcoming Steam Workshop integration will allow us to share our mods quickly, by publishing, and updating them from within the game. We hope this will give you, our community, additional opportunities to expand the world of Soulash, to create custom worlds or game modes, or easily disable supplementary mechanics that you don't enjoy, be it durability or hunger.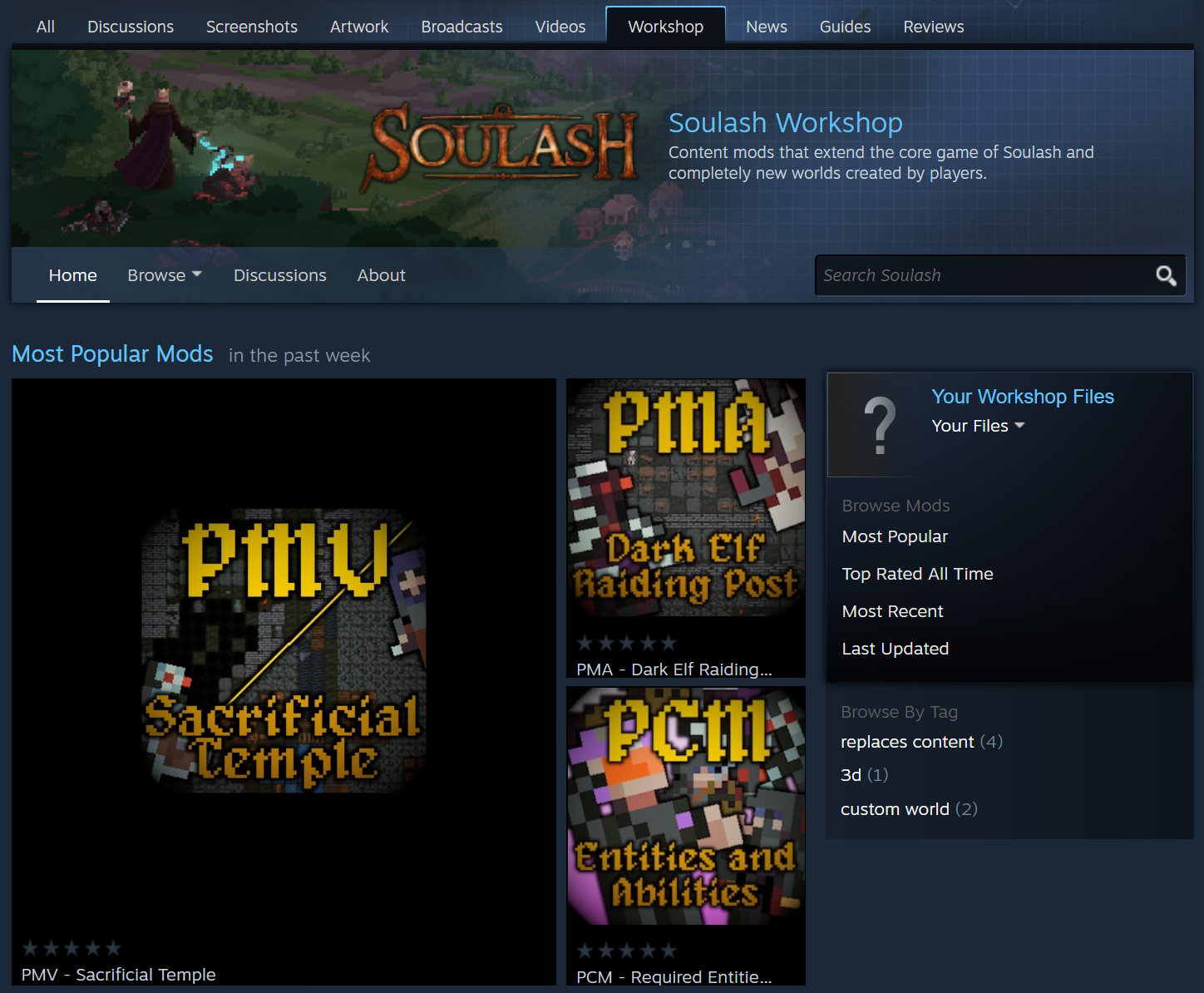 The Steam Leaderboards will allow us to have a little competitive fun. Leaderboards are set up to rank our runs by in-game scores, separate per profession, number of turns for a speedrunning competition, total items crafted, and souls consumed. If it's better than our previous attempt, the game will show our position at the end of the run (death or victory).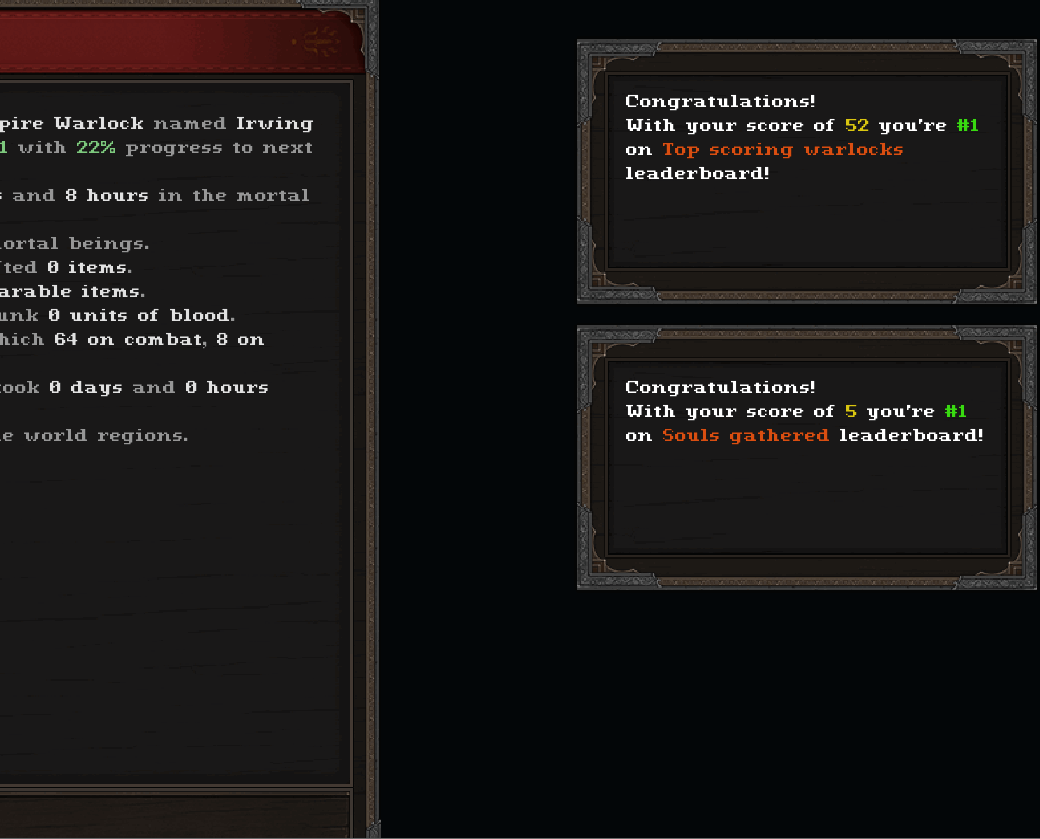 And finally, the Achievements will allow us to try something new and strive for different goals during a playthrough, maybe explore some less obvious places, hunt down specific gods, or look for hidden secrets.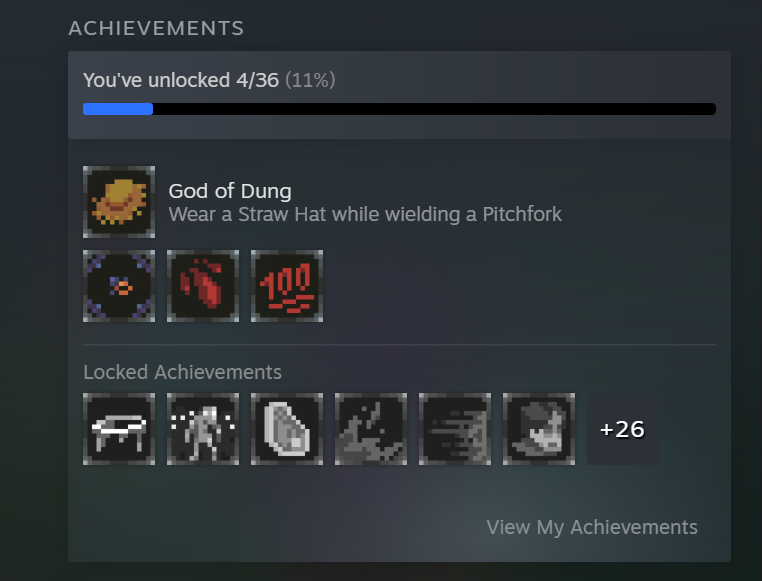 Free demo is already available on Steam, so check it out and wishlist the game if you think it may be for you!