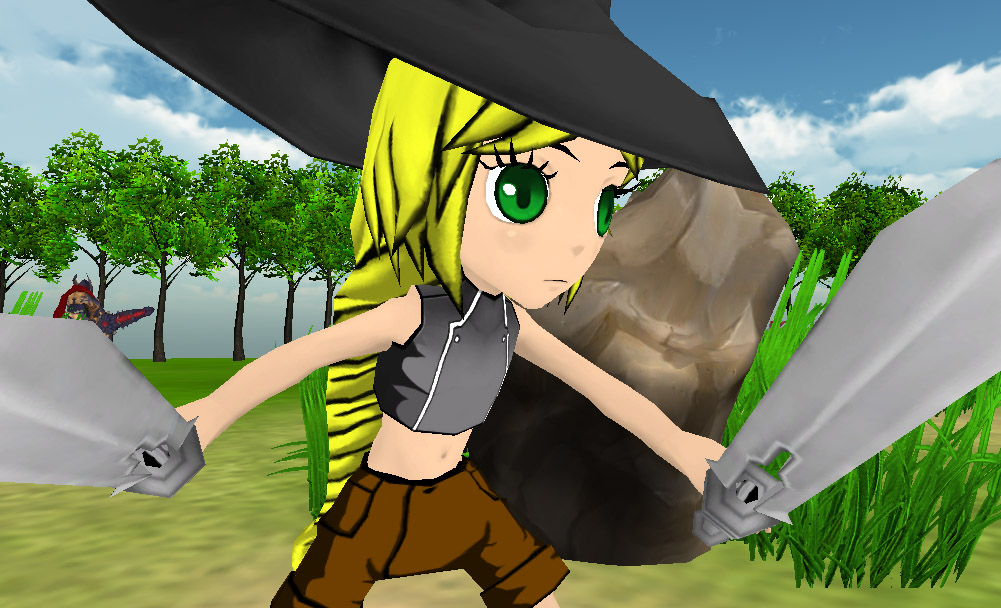 Well, I think half a year is quite enough silence, don't you? Things have been deathly quiet on my end, and for good reasons. However, I've been able to wrangle the issues that prevented me from continuing with Soul Saga and feel confident enough to start spitting out news on a regular basis again!
The reason I procrastinated so long to talk about the state of Soul Saga was because it simply wasn't good. There was almost no visual progress to be had until very recently. This was caused by the poorly developed model topology by my 3D artists. The models themselves look great, but the communication between myself and the Chinese outsourcing company I utilized started to really show when my animator got his hands on them.
You remember my animator, right? Well, he quit. And so did about 4 others in the past 5 months for various reasons, basically all coming down to the point that they didn't have enough time to spend on the project for the budget I have been able to put aside for the animations. This was because the rigging job was so insanely huge, and the models weren't even made right to do it! After months of time wasted because animators kept losing confidence in the art assets, I decided to take things into my own hands...
During Christmas break I begged a friend and one of my previous short-term animators to help me learn how to model and rig. My friend, Zahra Haghiri, and one of the old animators, Abhishek Subba, were amazing tutors and got me running quickly. I spent about 60-70 hours a week for the next 3 weeks editing all of the models and then rigging them. The reason it took so long was because of the character customization options I wanted players to have. Each outfit piece had to line up PERFECTLY, and the skeleton (rig) had to cover everything possible with the outfits within certain bone count limitations. By the time I was done, everyone was quit impressed with what I pulled off for a first rigging job. You can see a picture of my baby on the side! =D
With my contacts of animators within my budget exhausted, it took another month to find someone to start working on my new rig. The new guy I have working on it seems to be doing good so far, so I'm extremely happy about that after all the work I put into it.
For your and my enjoyment, but mostly mine, I have taken a screenshot of what it looks like when the hundreds of different outfit piece meshes I ended up editing and rigging are all turned on at the same time.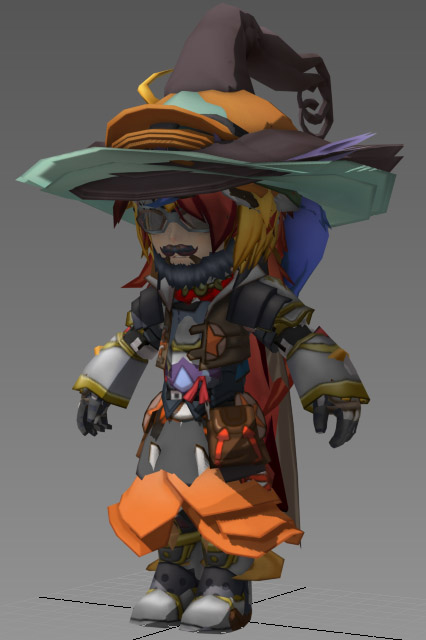 Before I started doing the model editing to push the animations forward, I spent my free time learning more about Unity and game development in general, and experimented with Soul Saga's game design. What I ended up deciding to do was throw away my old code and start over. Crazy, I know, but I have been working with the current code base for 31 days now, and have made immense strides in the development of the game. In a very alpha-like and buggy way, it's basically a game already. Next week I will drop the bomb on the new direction I've taken Soul Saga and why. This is definitely the set path for Soul Saga, and it's a path with many branching opportunities.
Mike's Pretty Pink Diary
I've been keeping a private Developer Diary that I log my hours and tasks completed in daily. Because I tend to "go hermit" and hide myself away for decades at a time working on Soul Saga, I feel like sharing this diary to the world would be a good idea. I will also be posting my log at the end of each day, so that every day I spend on Soul Saga and what I got done will be known to you guys... which you will soon notice is basically everyday. I find it interesting that I have put in an average of 75 hours a week in the past 31 days. I doubt it has a direct correlation to how I've begun having long conversations with the characters in Soul Saga, or that gnome that won't stop dancing above my monitor. Seriously, Tom, STOP IT! Yes, I call him Tom.