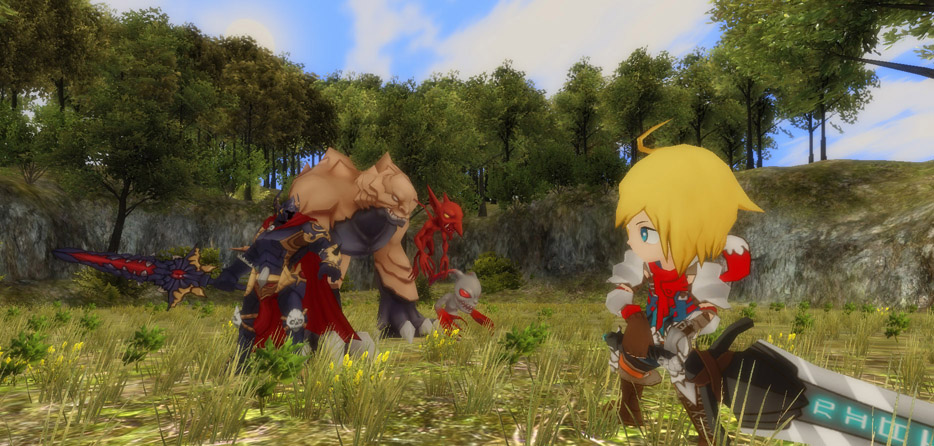 A while back I hinted at the fact that I was taking Soul Saga into the realm of 3D, and even posted some pictures of it across the various social media sites (Twitter, Facebook, Google+). Well, it cost the rest of my life savings and was difficult working with an unfamiliar media, but they're finally here! Soul Saga's base models are about 90% completed at this point. They've been sent off to the the animator so they can start moving and make it into the game. Later on I will be commissioning someone to re-texture the models to add more variety to the game.
Character Customization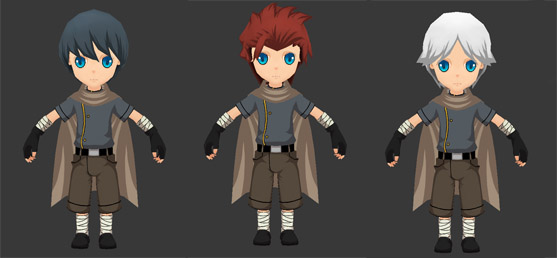 Along with the the new models I've also implemented character customization. The above image shows a small glimpse into the options that customization brings. The plan for Soul Saga is to allow the player to create their own character to adventure into the Soul Saga Universe, rather than just playing from a pre-made hero or heroine. The player can choose their gender, hair style, hair color, eye color, and individual outfit pieces like shirt, gloves, shoes, and hats. I also have plans to allow the player to choose their races from 2 additional species other than human, but we will have to see where my budget stands as my life savings has reached the bottom of the barrel at this point.
The Cellphone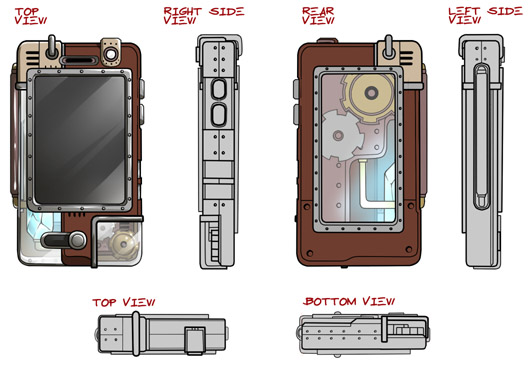 This build also sports the new cellphone the player will be using to interface with the game data. The cellphone will be the way the player accesses their inventory, equipment, skills, messages from and to other characters, and several other functions that will be discussed in later updates. The cellphone sports a fantasy-styled theme with a crystal energy source, big gears, and a bronze casing.
Upcoming Kickstarter
After watching several Kickstarters get funding for their great looking games, I'm inspired to create a Kickstarter for Soul Saga. A successful Kickstarter could allow me to open up the universe so you can travel to more epic places. It would also allow for much more character customization both visually and through story options. I will give more information later this month about the Kickstarter and rewards you can get for backing the project.