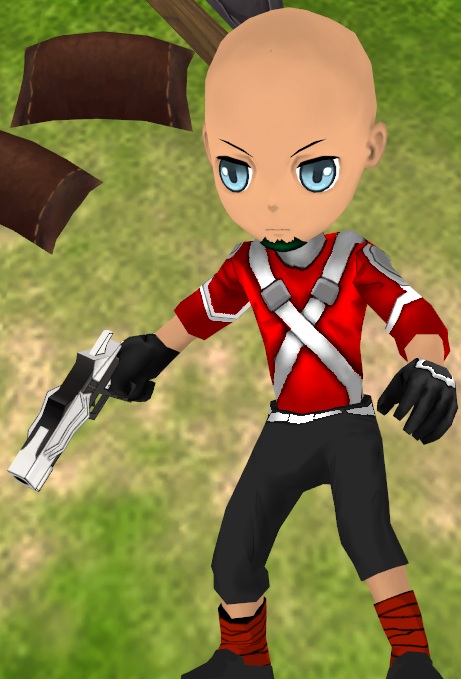 Summary
Today I spent a whole lot of time searching through online art resumes. With the help of my friend Nozomi I was able to craft commission requests to several Japanese artists. Fun times!
I also finished integrating the new menu system into Soul Saga, and it's looking great. I am hoping to get more customized GUI art assets (like buttons and a mouse cursor) sometime soon.
I was going to spice up the dungeons today, but the 3rd party tile editing tool I'm using has completely broke down! Fortunately the assets that it corrupted were all temporary place holders. This shouldn't really slow anything down, since I was planning on going through and basically redoing them anyways.

Tomorrow
Tomorrow I will be spending a large chunk of the day shooting film for the Kickstarter! I will then be showing Soul Saga to several people and getting feedback on what areas they would like to see more polished for the Kickstarter campaign.
Day 43 (2013/03/12 Tu)
11 hrs. Today ( 415 Total)
Actors

The maximum inventory size has been reduced to 24 (from 50).

This is slated to increase later when additional inventory tabs are added.
The decision was mostly made to compact the inventory menu size down.

Backend

Integrated the iTween Unity plugin to deal with animation tweening.

Environment

Tried to troubleshoot problems with the environment tiling tool.

GUI

Switched the tweening methods to iTween to replace the NGUI tweens.

NGUI's tweens were uncontrollable and buggy.

The phone GUI animation tweening now functions properly after the iTween integration.
The player now clicks the button at the bottom of the phone GUI to close menus, similar to modern smart phones like the iPhone or Droid.

The previous back buttons have been removed.

Fixed a bug where spamming the Esc key would cause undesirable results.
Revamped the Inventory to be more compact and is utilize the new menu system.
The revive menu and main menu are now using the new menu system.
The open phone button has been replaced by a small version of the cell phone GUI. This works well since the phone tweens in from the same location.

Project Management

Had phone meeting with video producer (Neil) regarding Kickstarter. Will begin shooting film for the video tomorrow.
With the help of intern (Nozomi), contacted several Japanese artists.

Both of us spent quite a bit of time portfolio searching.

Contacted art studio (Robekka) regarding Kickstarter art assets.

Also did a lot of example gathering.