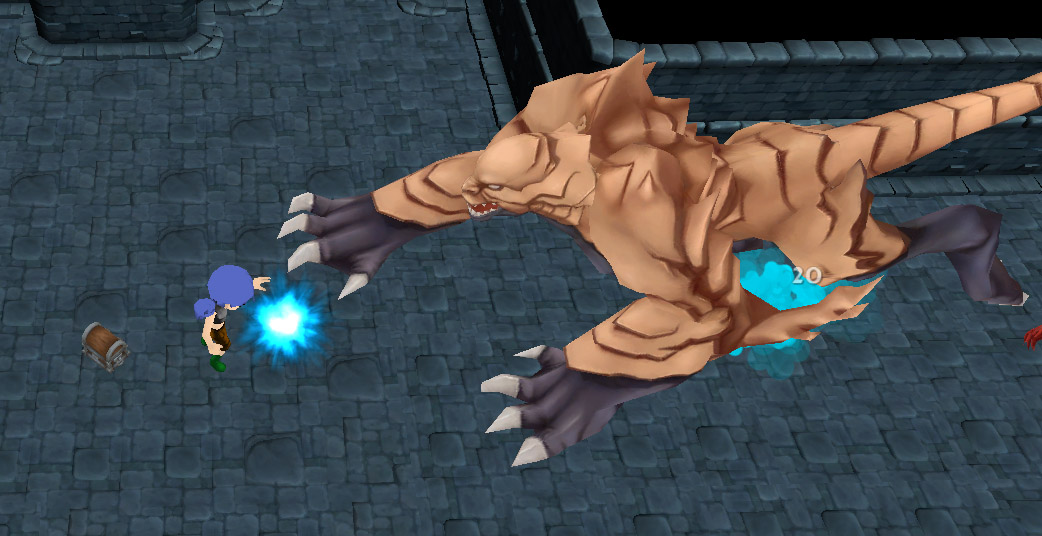 Summary
Today I showed Soul Saga to a couple friends and got some feedback. One of the biggest concerns was "what about the other environments?" I took this to heart, bought a dungeon asset package off of the Unity Asset store, and then spent the whole day implementing it. My goal was to get it done by the end of the day... and I did! Soul Saga will now randomly load and create a short maze for either the dungeon or the forest level.
Tomorrow
My original plan for today was to work on skills. Because I re-prioritized my efforts towards the new environment instead, I will focus on skills tomorrow.
Day 33 (2013/03/02 Sat)
11 hrs. Today (308 Total)

Environments

Finished fixing an issue (previously thought fixed from yesterday) where the player couldn't cast skills on certain terrain tiles.
Updated the 3 remaining forest terrain tiles with the new ground textures and spawn points.
Implemented a new dungeon level with the art assets purchased today.

Finished all base map tiles.

Player now spawns at specific points on each tile, rather than just at the center of a tile.
Updated all forest environment tiles with a Player spawn point, and readjusted enemy spawn points so the player does not spawn on top of an enemy.
Players now have a chance to be spawned into either a forest or a dungeon map both when starting from the loading screen and when reaching a crystal.

Project Management

Consulted with video producer (Kinnon) about possible directions to take the Kickstarter campaign. Also received outline of important features and questions to show and answer.

Getting a second environment was considered top priority during meeting.

Purchased a dungeon art asset kit off of the Unity Asset store.

Social Networking

Posted a reply on Indie DB.
Did an interview with Craig Stern from Indierpgs.com.

Testing

Shared the current build with some close friends to get opinions on the current visual state in preparation of the Kickstarter launch.