28 days later, Soul Harvest is greenlit with 545 "yes, I would buy this game" votes! That's 47% of all votes, which is pretty awesome.

Thank you for your support!
Now prepare for the harvest!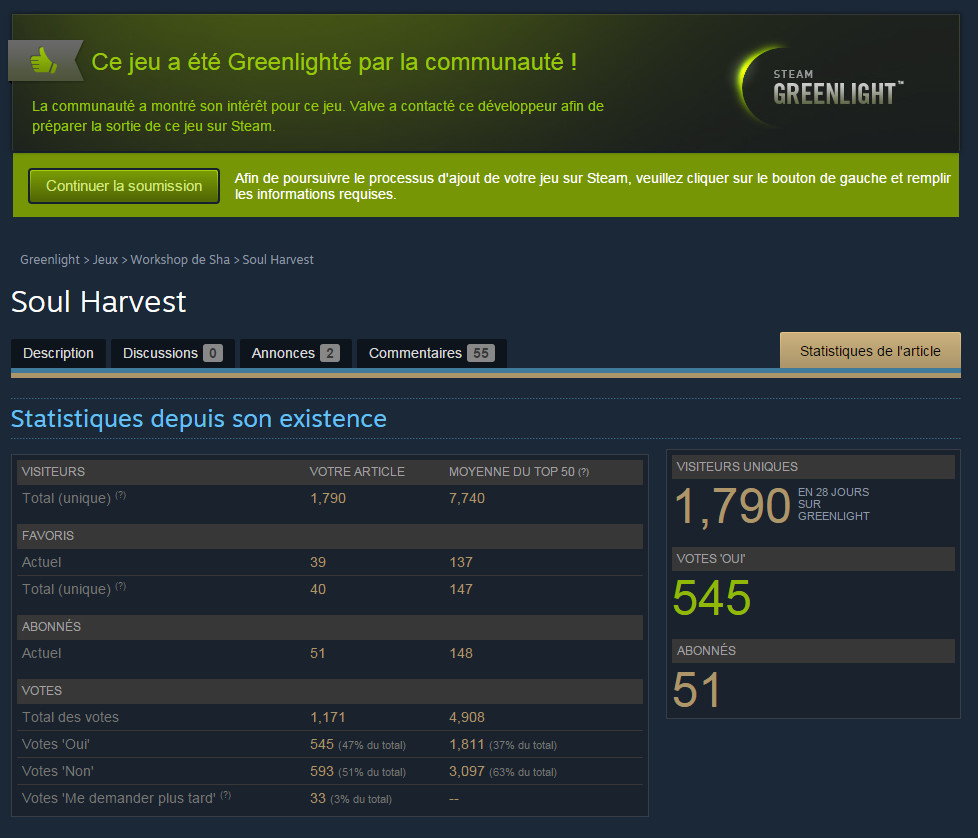 We need to get back to work, knowing that each one of us have a day job, things are a bit slow right now ...