... I forgot to update this page. Sorry!
Long Live The Queen is now available for sale on Steam and Good Old Games!
As promised, once we had secured a larger release we went through and jammed as much new content as we could manage into the game. This includes a host of new options and subplots in the story, some new faces: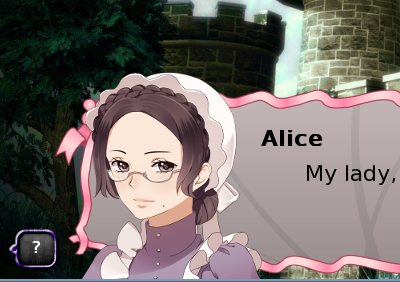 There's an updated checklist with new achievement graphics - we kept all the old checklist items and added several new ones (many referencing things from the new plots, to give experienced players some tips on what to look for). The achievement list now spans four pages to cover all these things: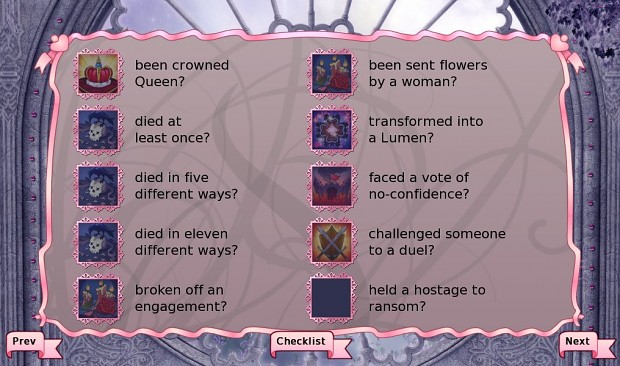 And something else we'd been wanting to do for a long time, the epilogues at the end of the game (if you lived that long) now have illustrations depicting the various effects and outcomes you've managed to unlock for Nova. These are also collectible and browsable from the checklist option on the title screen: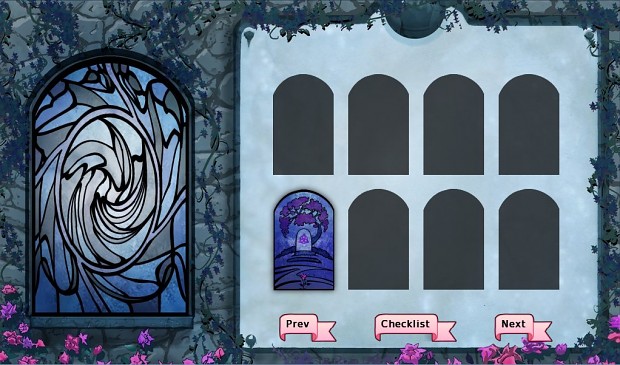 But you'll need to go play it yourself if you want to see what the other windows look like!
Thanks to everyone for supporting us this far, it's really been great.
At the moment I don't actually think a direct sequel - or even another game too similar to this one - is in the plans. Elodie's experience works because she is young and clueless and under a massive amount of pressure in a short period of time. The stars are aligned against her, and it's a massive fight to get her out of that. Duplicating that scenario would dilute it.
That doesn't mean there won't be more games with lots of stats and characters to shape! Just that they'll probably be quite different.