A slightly shorter post this week; the temperatures are finally kicking in and although development is overall unstoppable, glasses straight from the freezer, thick foams, and the smell of hops are becoming more and more difficult to resist. Add a beach to the mix, and you know things are about to get funky.
Without further ado, onwards to our weekly recap!


-- New Website for Hammer & Ravens

Apart from the work taking place in the development department, we have also been working on our studio website; a more traditional place to host information and news about Hammer & Ravens and our games! Although the website is not ready yet, we expect it to be live in early August, if not sooner.
Although no-frills, for the time being, we wanted to make sure that there is a go-to place that leads to the studio, the team, and gives a general overview of our games. Of course, following the case of Empires in Ruins, Ale Abbey will too get its own dedicated website when we get closer to a concrete official release date.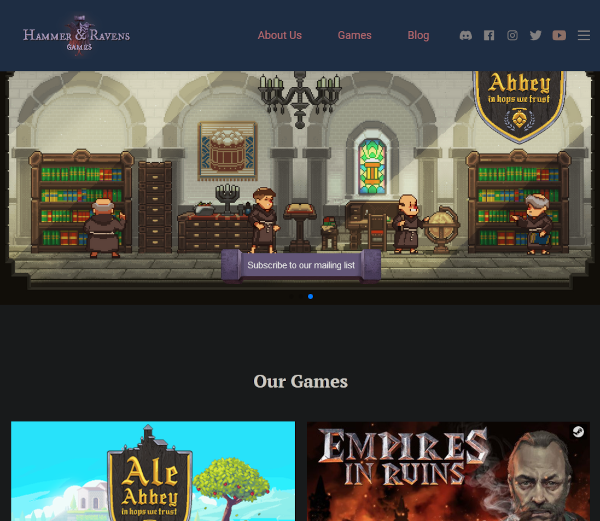 -- Discord revamp
Another front that has been going great, is revamping our official Hammer & Ravens Discord server. We want to make sure we don't overdo it, but we're aiming to automate as much as possible, curate the current channels, modernize/simplify the onboarding experience, etc.
Although the server itself will constantly evolve, with the completion of the revamp's first shy steps we should also be able to start hosting events and gaming-related shenanigans. In our plans for the future we would like to have players, streamers, and other developers and artists join our community not only to interact with the team and provide feedback on the studio's games but also to just kick back!
In the case you missed the other links to the Discord server invitation, you can always join our server here!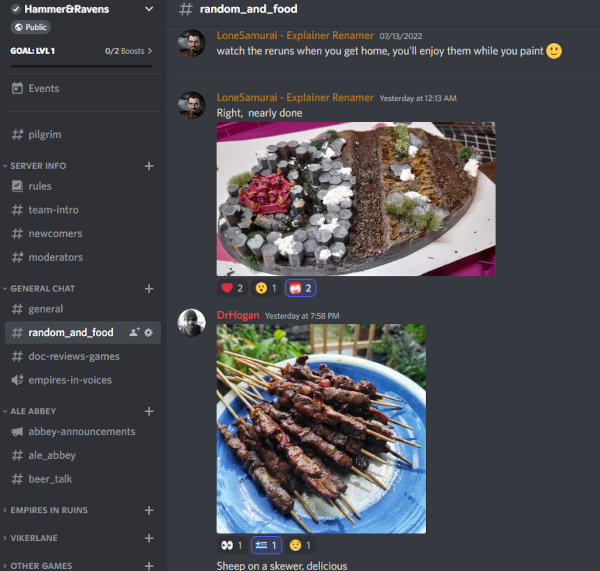 -- And even more animation!
Animation work this week seems to have been completely unhindered by the good weather and summer vibes... this says quite a lot about our artists Raimo and Francesco!
Yet more work has been put into giving Sister Pinta more character. Work on her animation also covered performing tasks around the Abbey or following the bad example of the other Monks! Because you know, you can't just work with beer.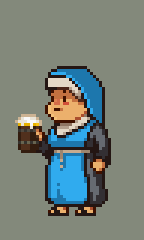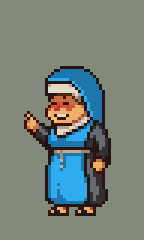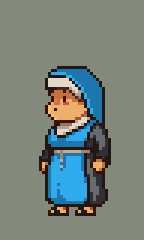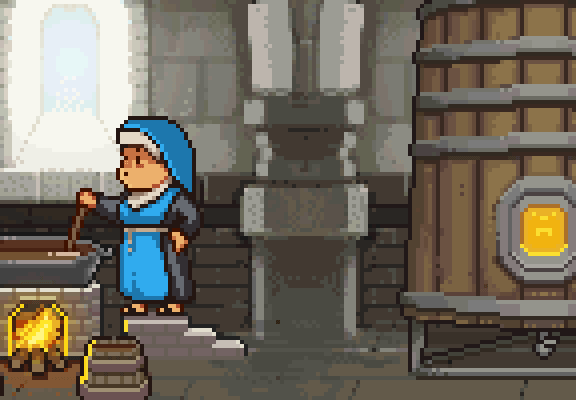 -- The twin brews: Pixel Abbey and Tripel Abbey
Did we ever talk to you about our own Ale Abbey-inspired homebrews? These are Pixel Abbey and Tripel Abbey, a "series" of two brews for the time being.
Although both come with a rocking 9.2% of alcohol, the two homebrews made by our lead developer, Emiliano AKA Dr. Hogan, have some significant differences. Although quite "heavy" in that regard they are both extremely well-rounded and flavorful. Their amazing colors came from an amazing combination of malts in the grain bill!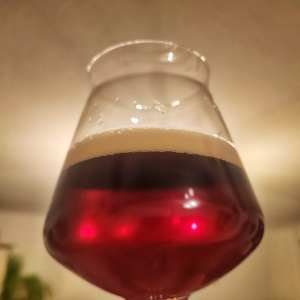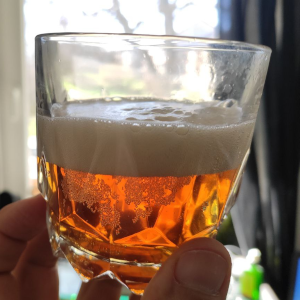 Pixel Abbey is a strong dark Belgian whereas Tripel Abbey is a blonde tripel. Both have a base of tonka beans and cocoa bean shells. Pixel Abbey also has some orange peel added to it. Tripel Abbey follows the orange peel path as well with the addition of lemon peel and coriander seeds.
Although amazing after 2 weeks in the bottle (someone has to try them, right?), they can definitely take another week to round up the flavors a little more... unless of course you just can't wait. We understand, we really do.


Thanks for your time and see you all next Friday!
-- Hammer & Ravens


Do you want to know more about Ale Abbey and chat with the team? Follow us on: