Last week we talked about architecture and buildings. This week we'll be answering questions about those lovely chaps living in the Abbey, as well as those who don't! We'll also be showcasing some very cool characters and animations we created over the course of the week! For your ale related itch, we take a glimpse at malts today; we hope it'll get your creative juices going.
Wanna know more? You got a question for us? Make sure you let us know in the comments!


-- What would define NPCs and PCs in Ale Abbey? What's the level of control I can have in the game?
Being a managerial game, we could say they are all NPCs, as the player has no real direct control over any of them. In the team definitions though, we started referring to Monks and Nuns as PCs (as they are anyway more influenced by the player decisions), and everyone else is considered to be an NPC. The latter would of course include the Poor, the Merchants, the Pilgrims, the Abbot/Abbess, etc who all move around of their own AI volition.


-- Can I customize my Monks/Nuns? What about their stats?
Monks and Nuns have 3 main stats that grow as they level up (Intelligence, Intuition, Productivity) and 2 values constantly changing (Satisfaction and Drunkenness) based on situations and player choices. Each time they level up, the gain a stat point, and they have a cumulative chance of developing some special traits. If they do get one, you will be free to choose among 2-3 randomly chosen for you. You can also decide to send your Monks and Nuns to study in class or in another Abbey. This will provide them with extra experience and give them a better chance of developing special traits. Apart from that, your Monks and Nuns will always be generated on the spot when you hire them so there is not much customization in their appearance.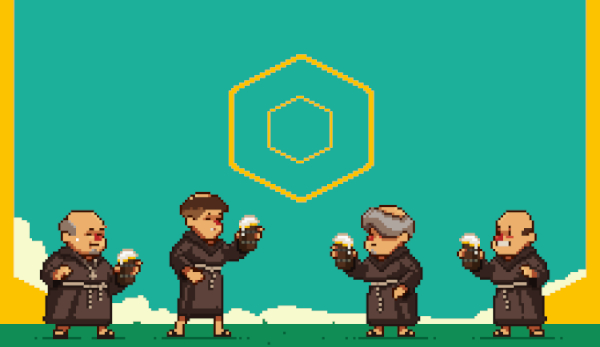 -- What will make the characters different from each other in-game then?
Characters of the same type (like the Monks, the Poor, etc) will all be quite uniquely identified using visual queues. Although as we explained before there won't be any customization deriving from the player, it's the visuals and the animation itself that will give them a personality. Although we did experiment with color palettes we will also be using tools, paraphernalia, etc. to create some pretty distinctive characters. The ones who will escape this fate are your invaluable assistant (who will be a specific, named character) and the lords who will appear as portraits when offering quests to the player.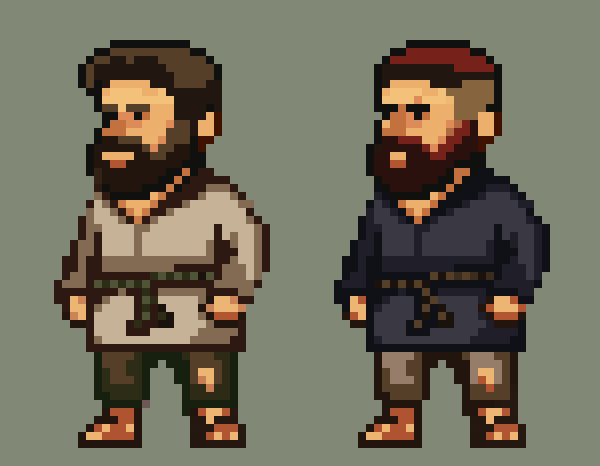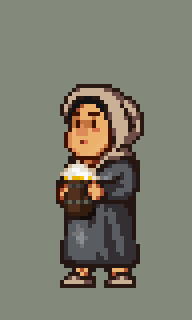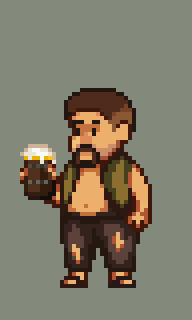 -- Perfecting brews through using different types of malt. How much and what makes the difference?
Malt is a fundamental element in brewing. You brew your wort using malts. Complexity, maltiness, ability to ferment, it all begins here. Learning to experiment without exaggerating is of the essence here (even though in the course of the experiments, it's fine to exaggerate, but it will most likely lead to failure 😄 ). Build complexity for your ale or keep it simple and drinkable based on your style, add some maltiness or enhance head retention, make it toasty or add a red hue and a nutty flavor; all of this starts with your malt bill!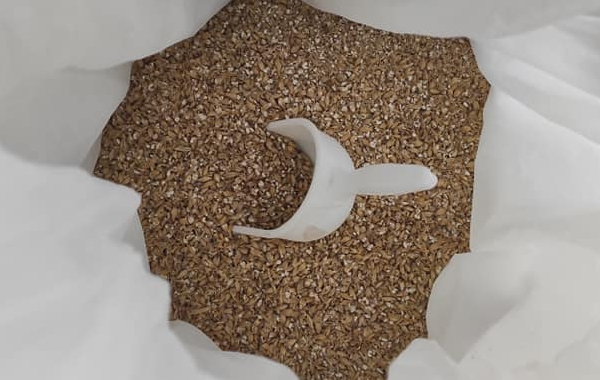 Thanks for your time and see you all next Friday!
-- Hammer & Ravens
You want to know more about Ale Abbey? Don't forget to follow us on: