Another Friday, another set of questions about game dev and brewing, hopefully not while UTI. We promise this post is in no way affected by today's date. As always, if you have any questions that you would like to ask, comment to this post or find us anywhere online and we will try to include it in one of our next blog posts!


-- What is the most challenging part of video game design for you?
Emiliano strongly believes that this would be developing a UX design for novel processes; novel as not seen in any other game. It can be done fairly well, but it does take quite a lot of drawing on paper, thinking and brainstorming (Emiliano does this mostly during jogging, to burn beer calories), and of course trial and error. He has come to the conclusion that, as a general rule, if he likes a UX process he designed, it's still possible that others won't when it gets tested. On the other hand, if he doesn't like it, there is nearly zero chance that others will. So it's much better to do and redo until he is - at the very least - happy about it.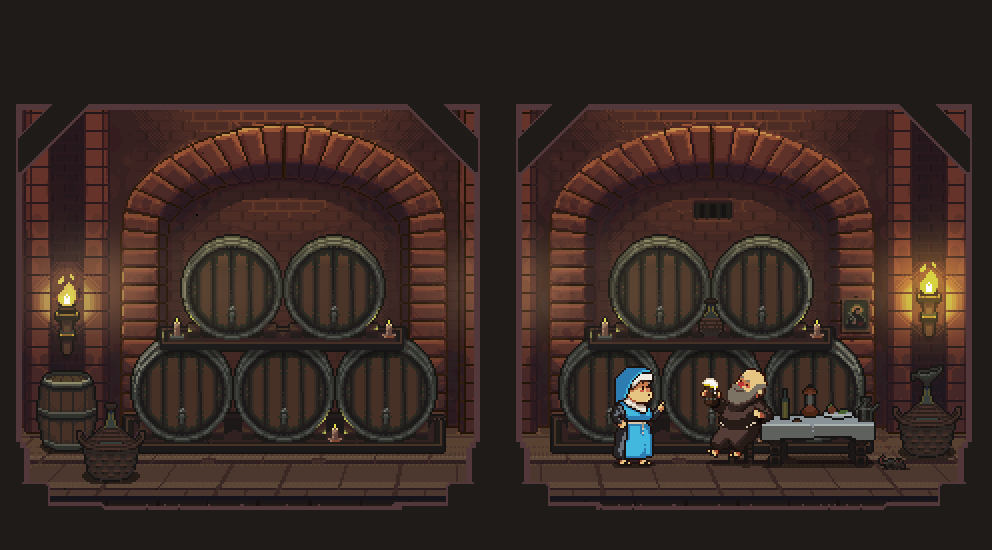 -- Was there any inspiration that came from other games? Could you name some of them?
Oh well, beside looking a bit at the whole world of Tycoon games of the last 30-40 years in general, we could say the inspiration for Ale Abbey came mostly from product-centered tycoon games we played. Games like The Movies, or the more recent but still old-ish at this point Gamedev Tycoon. Ah, and don't forget Lula the Sexy Empire! The games where you had to work on preparing a product, selecting make-or-break details, and be responsible for every small choice that could eventually change the result. We also loved starting a process, waiting for the resuts, and get rewarded with reviews, sales, etc if we did well. In terms of humour, we definitely wink at Theme Hospital and similar series, whereas the side-view base building style can be found in games like This War of Mine, Sheltered or Project Highrise.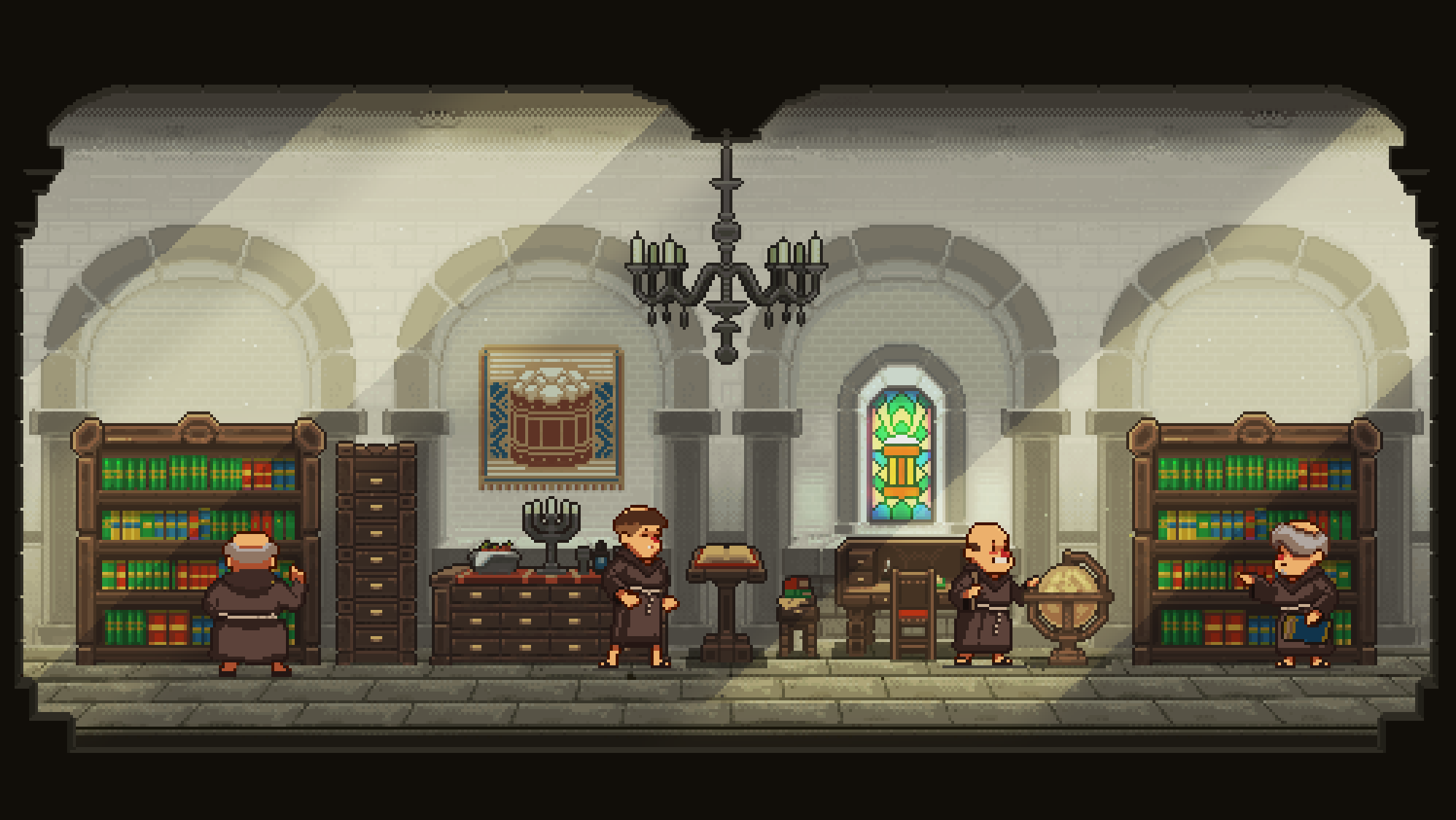 -- How easy will Ale Abbey be for people who are interested in tycoon games, or brewing?!
We think that the onboarding experience for people who are already into tycoon games will be fairly simple. Emiliano wanted to focus on "easy to learn and hard to master" and the entire team agreed that this is a solid paradigm for most games, and especially true for strategy and tycoon games. People already familiar with brewing will certainly have a starting advantage, mainly because the process has already been ingrained in them, but it's definitely not a strict requirement for a player with no prior experience. Of course, we will gladly be held accountable if those with no prior experience end up buying buckets, pots, malt and hops after playing Ale Abbey!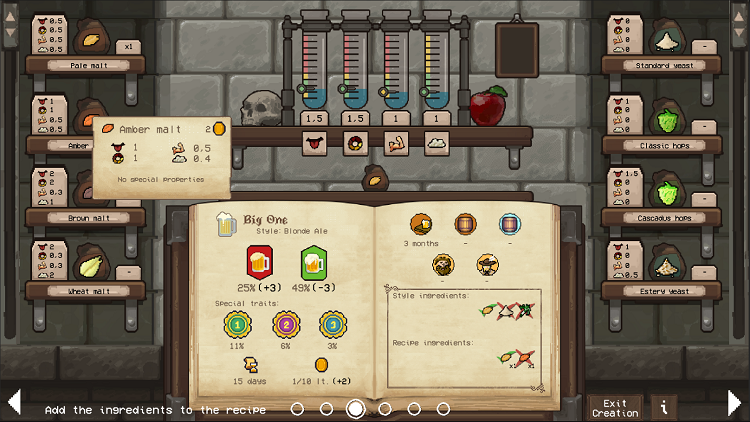 -- What is the one part of brewing you're never looking forward to?
There is a consensus from the two team members who have experience with brewing, bottling. We know those who have brewed in the past reading this feel our pain, but it's true, we're no different...
Although Emiliano and Yannis use different techniques and tools for in-bottle carbonation and bottling in general, they both face the exact same anxiety and mental drain when it comes to bottling. It sounds trivial as a process, but given the levels of paranoia that come with excessive and vital sanitization protocols to avoid infections, bottling becomes a long, slow, and extremely taxing process. Scrub bottles clean, sanitize them, disinfect them one by one with meat bisulfite, set them to dry (while panicking they will somehow get infected again), rack the beer into the bottling bucket, add sugar and bottling yeast for carbonation or incubate with the original wort (krausening), and then fill all the bottles one by one with a super slow filler to prevent oxidation. At the end cap all the bottles and wait for two weeks... it's like playing mind games with Murphy's Law and you can only find out when you finally crack a cold one open!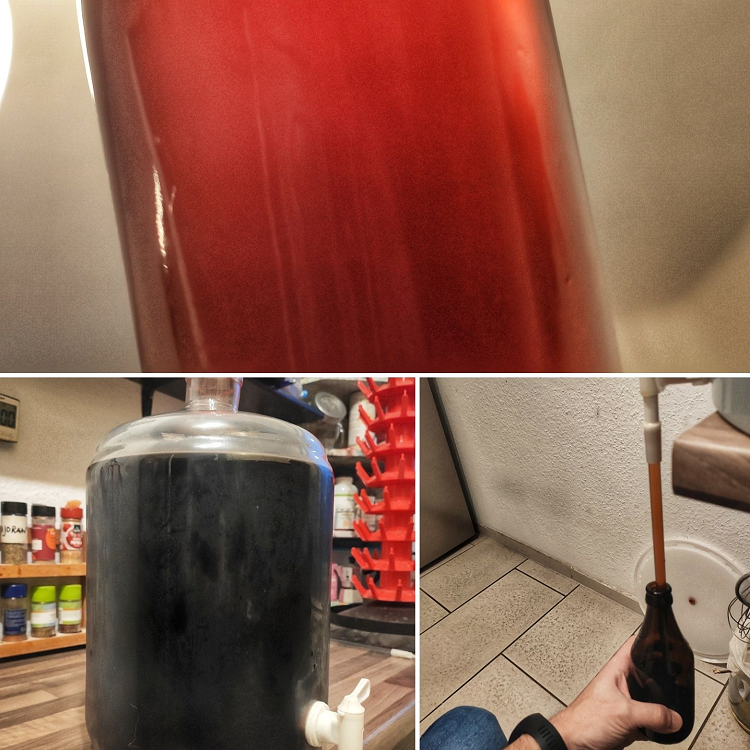 Thanks for your time and see you all next Friday!


-- Hammer & Ravens
You want to know more about Ale Abbey? Don't forget to follow us on: