all the items have been integrated, they are balanced with the enemies.
my goal was to make most of fights last 15 seconds, or 10 if you are lucky on critical!
you can find items on enemies, trash, hack some terminals..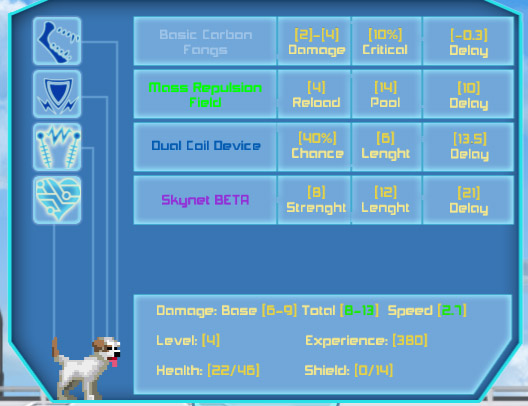 Well for the items name.. just grabbed some references.