Gods be praised ! Kinect allowes us to make facial animations super-fast. After some struggle, Rin comes to life. No more unemotional dolls, show me dem feels, gurl !!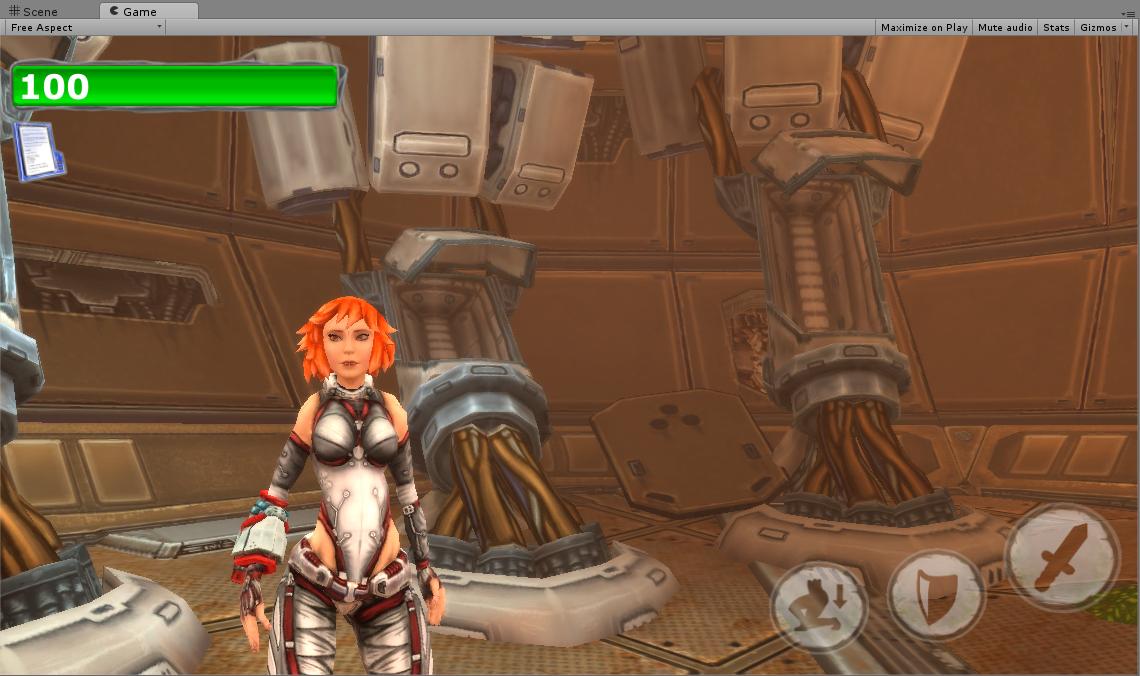 Could not thought that making an NPC to look at you would be a task for 10 minutes. Now we are being watched. Awesome, this adds a little to my paranoia. Dat ass, though.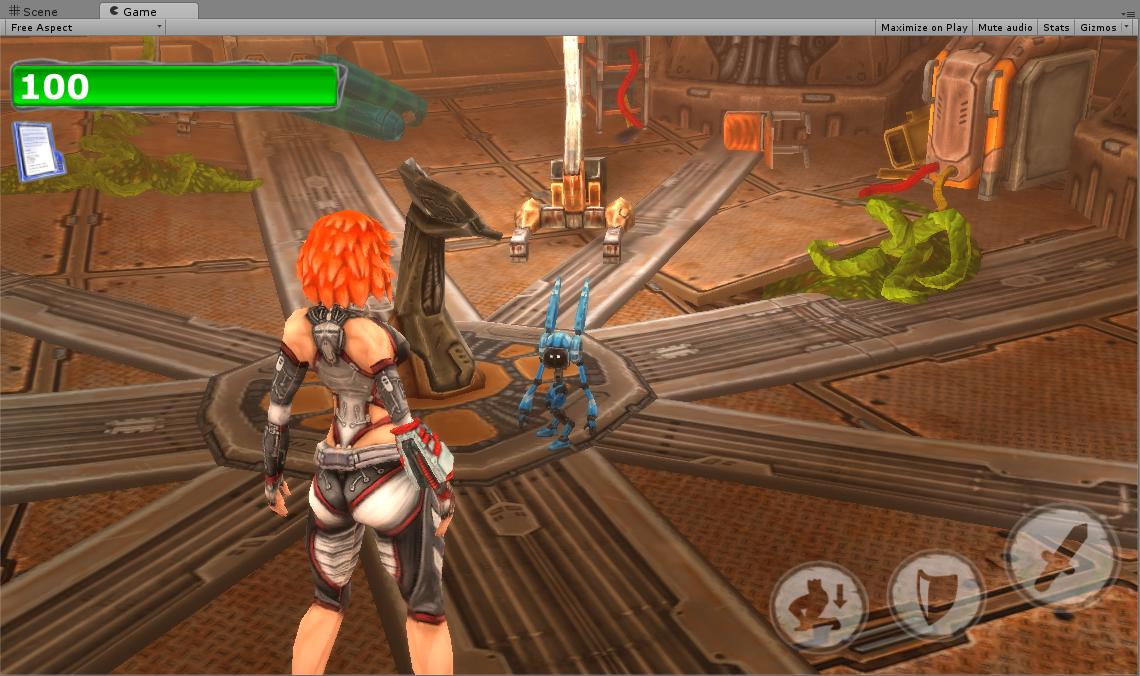 The dialog system is up and going, lol that was hard . Still not translated from Russian though. Dont bother reading, cyka blyat.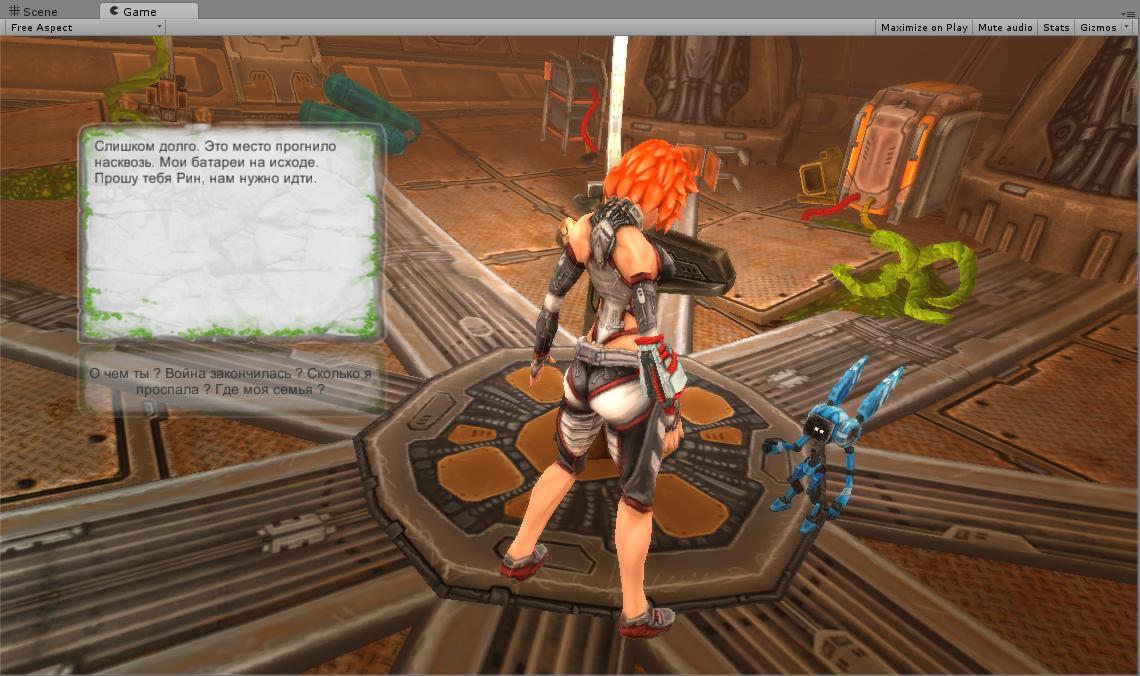 I like this NPC. I guess i take this one home. Wish this would also work with my love life.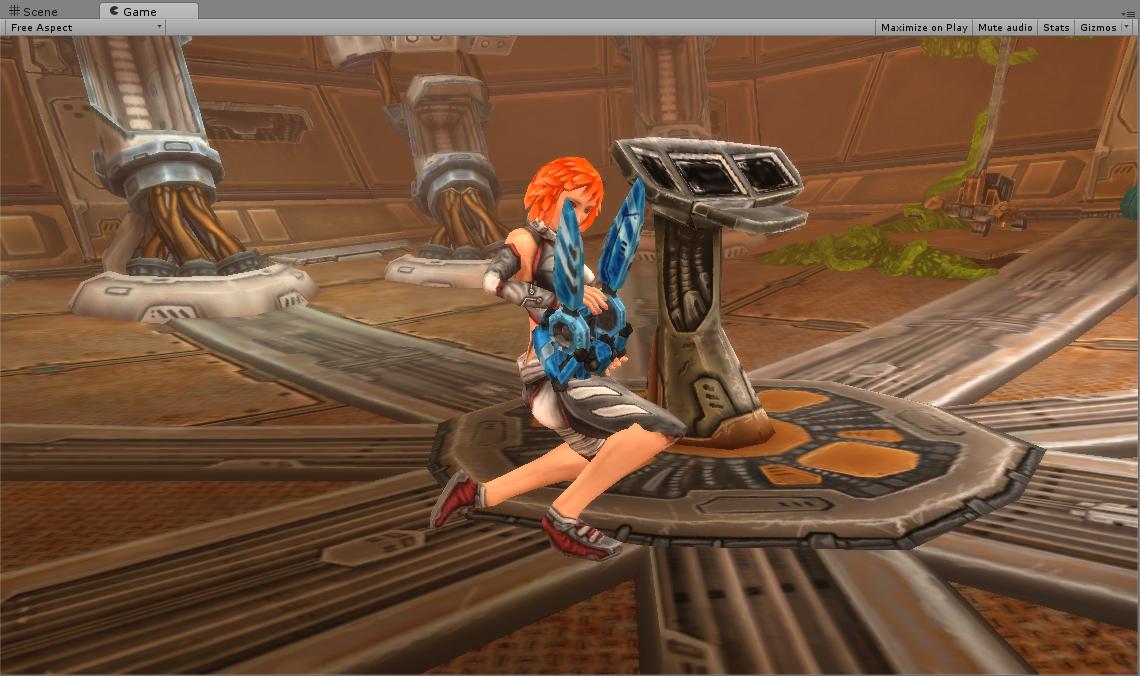 Since the game is designed to be a mobile - based, target locking system was a MUST. Rin also is following target with her head. Had a hard time with switching all this camera modes, but now works like a clock. WO - HOOO!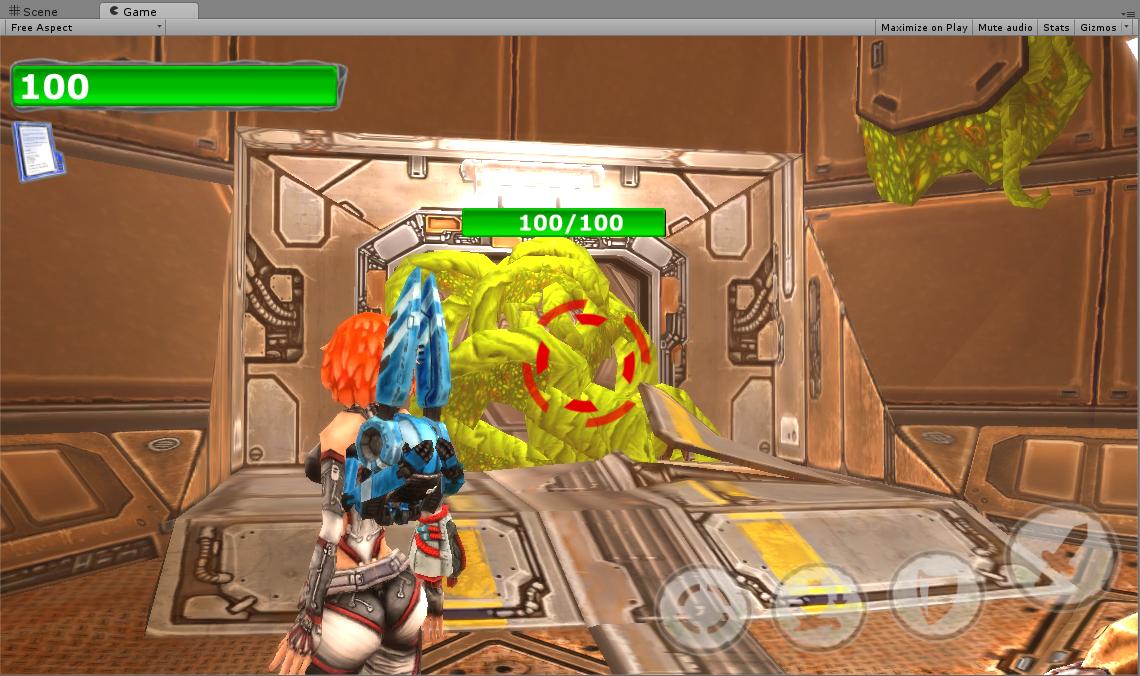 Smashing things i like. Such destructable, much crashing, WOW.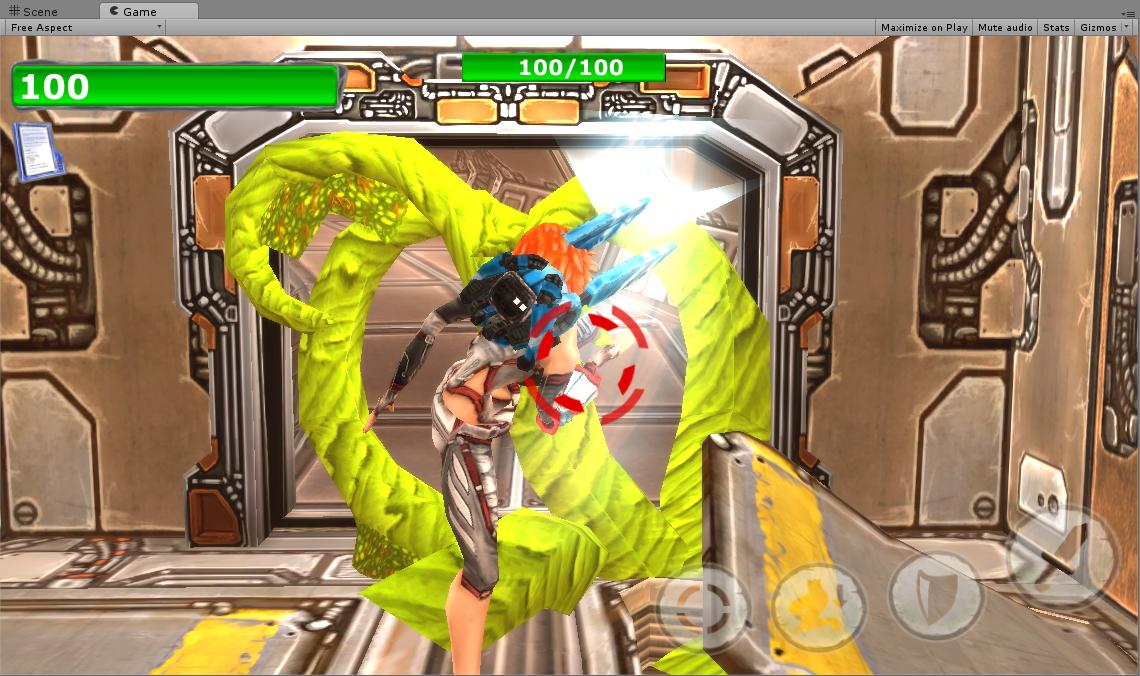 The ceiling turret. That thing is trying to kill us, maybe its a little upset because, like, hanging here alone for a few centuries, getting rust, no one to talk about feelings, you know... I would go like PEW PEW PEW DIE BITCH too, would not you ?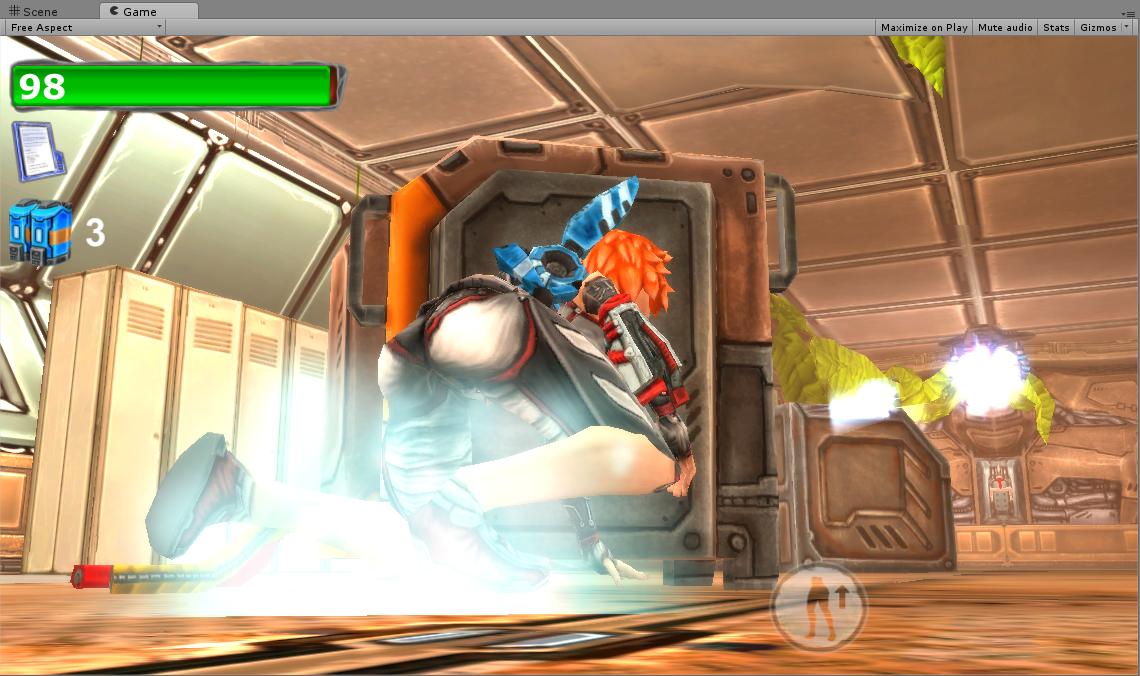 But we got our energy shield, wich is YAY ! Just need to keep an eye on the energy, wich run out pretty fast.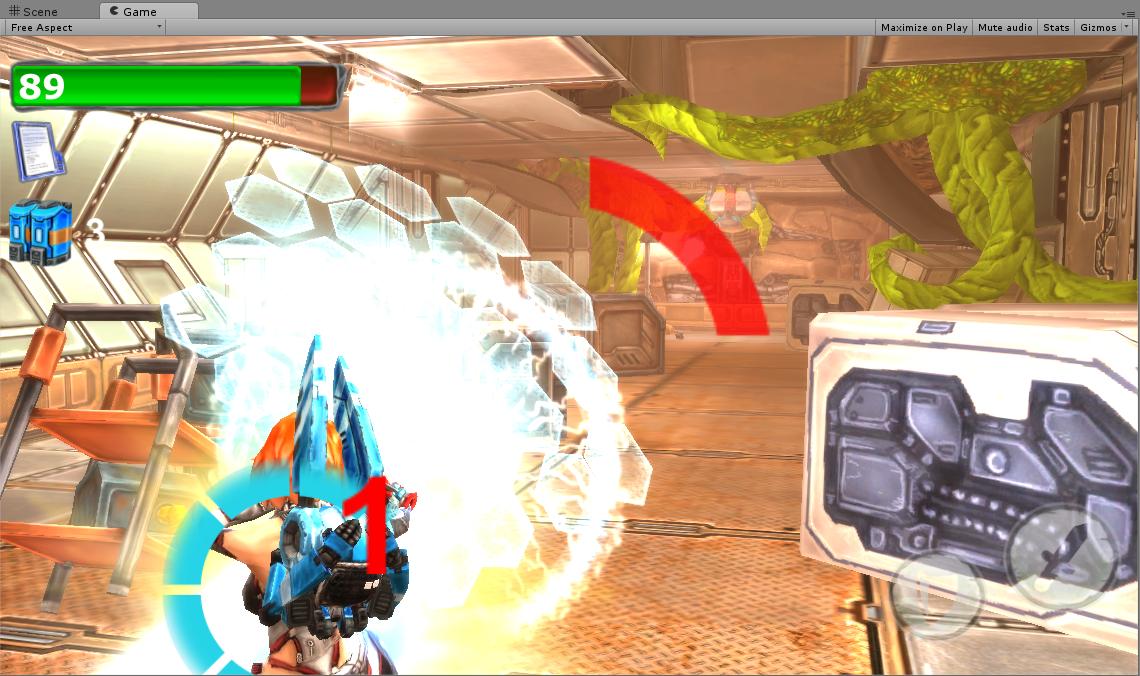 And some boxes. What a game without looting. Gimme some more of this randomly generated and dropped by interactions stuff, baby !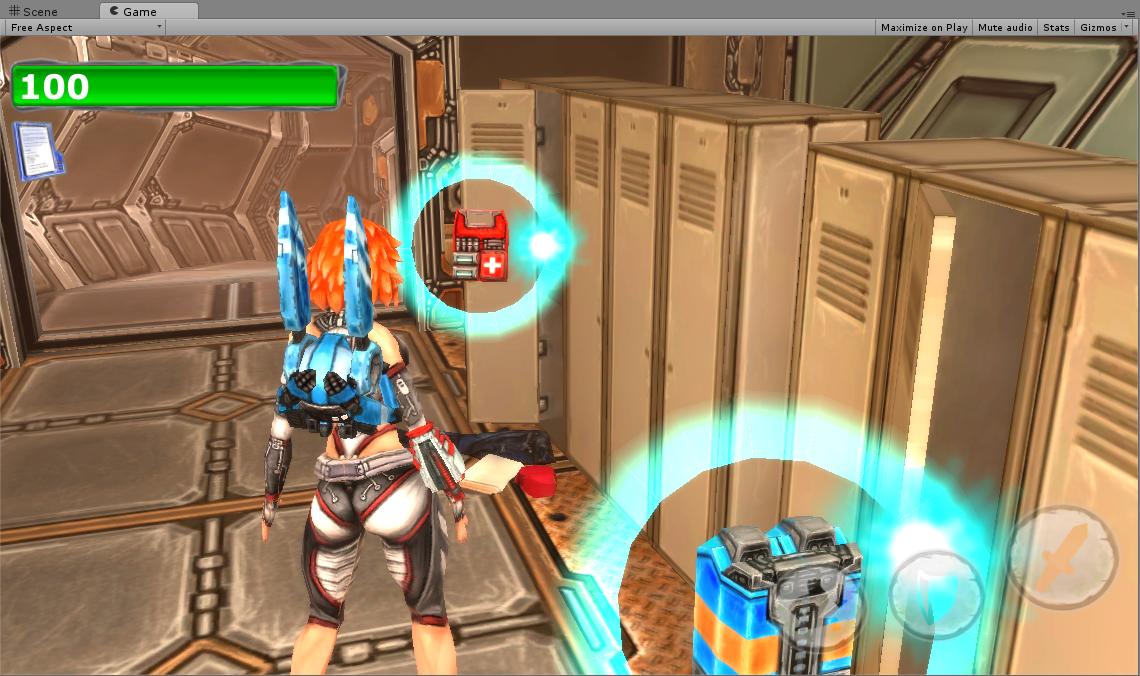 I guess thats enough for now. Lets leave most juicy updates for later, mkay ?