The title screen is done: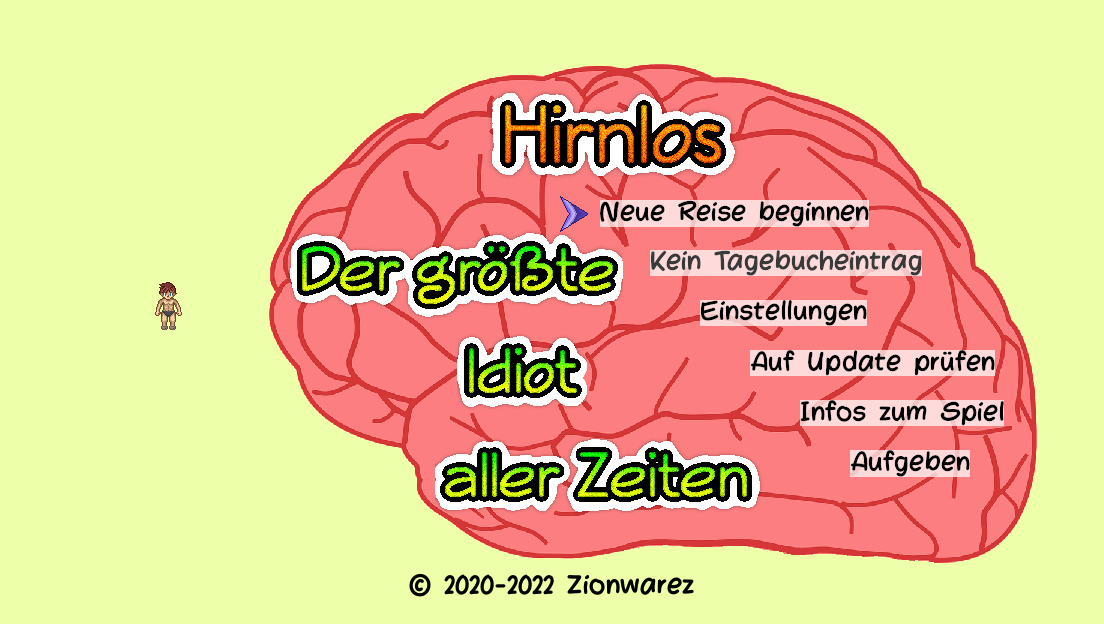 Yes, everything is still in German. I'll do the translation at the very end, when everything is finished, because texts can still change so often.
Furthermore I reworked the graphics of the woodlouse, because I didn't like the old thing there anymore.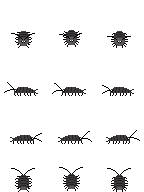 In addition, I've given our little friend a new face graphic. It was created in collaboration with TheRealFusion. Basically the whole graphic is from him, I just colored it a bit darker and added the different emotions.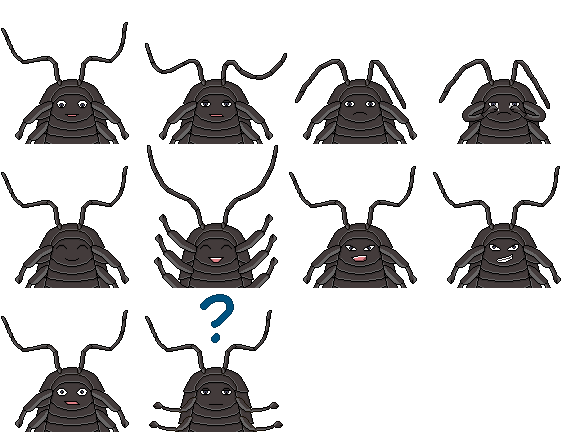 Well, who wants a woodlouse as a pet or constant companion now? :-)

I also bring two screenshots.

This is the house of the magician - our adversary: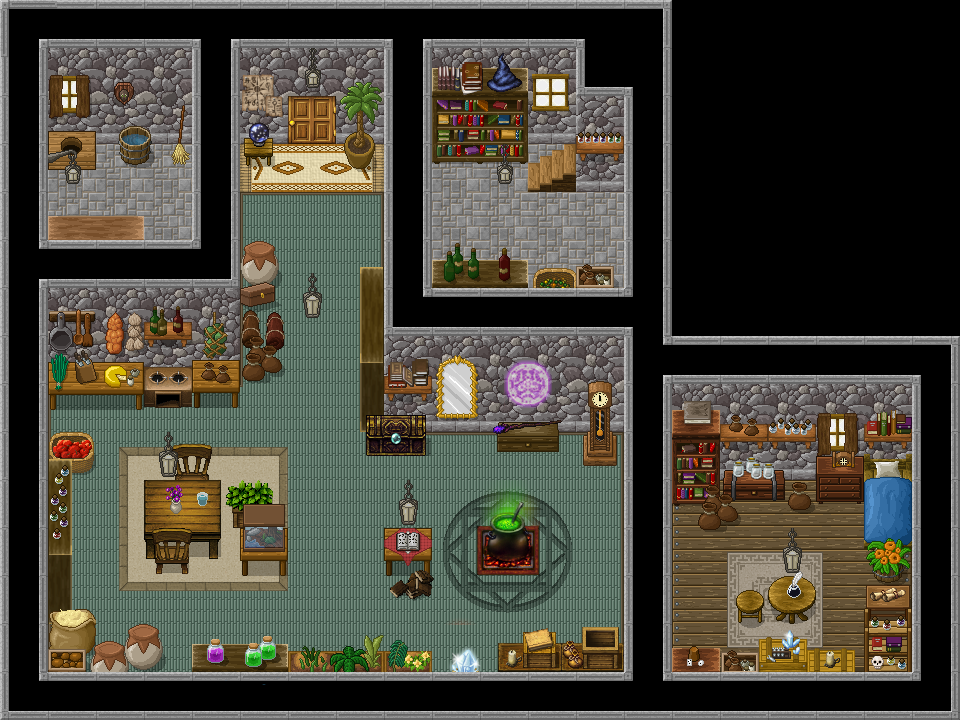 This is the house of Horst (whose role the player takes):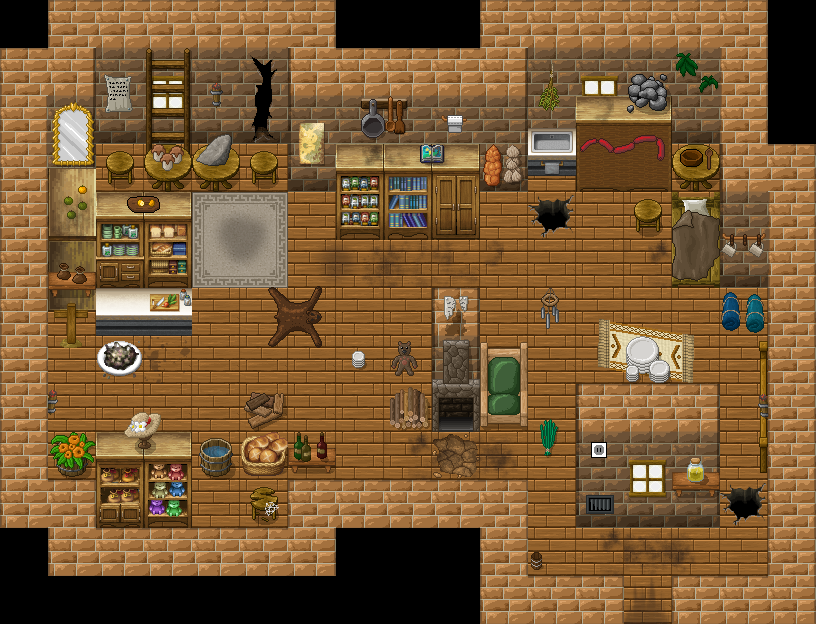 It should be clear that an idiot lives here :D