Hello friends,
DWG brings you a new update on Sea of Memories!
This week we have a new character to present to you guys a new character from our game: the Old Lady!!
We have mentioned her previously, but we have never gotten into much detail about her role in SoM. She is not only one of our playable characters, she is the protagonist of our story. We still have a lot to tell you about our narrative, but we'll leave that to some other time. For now all we can tell you is that she already has a defined name:
Eleanor Santiago.
---
Now, without further ado, let us present some of our concepts for Eleanor.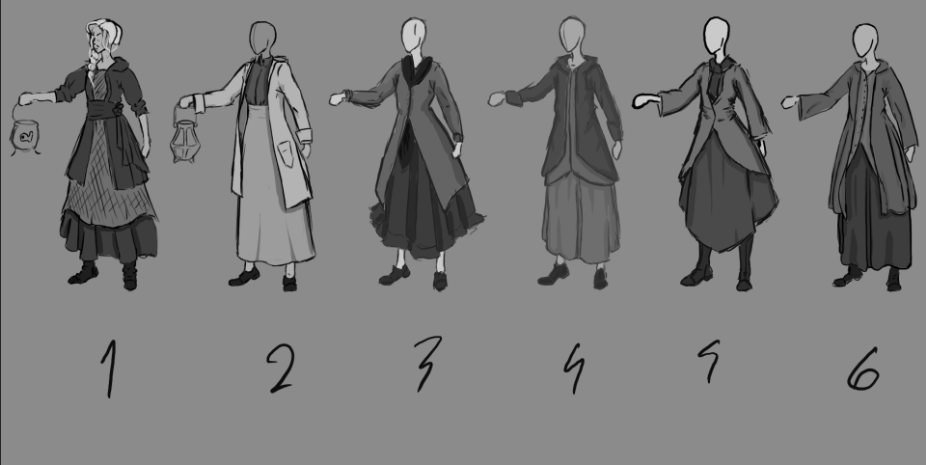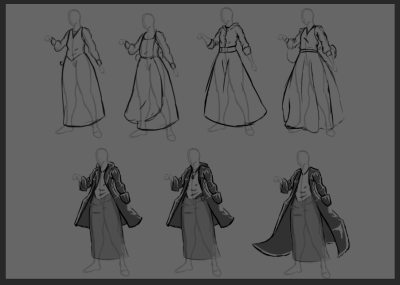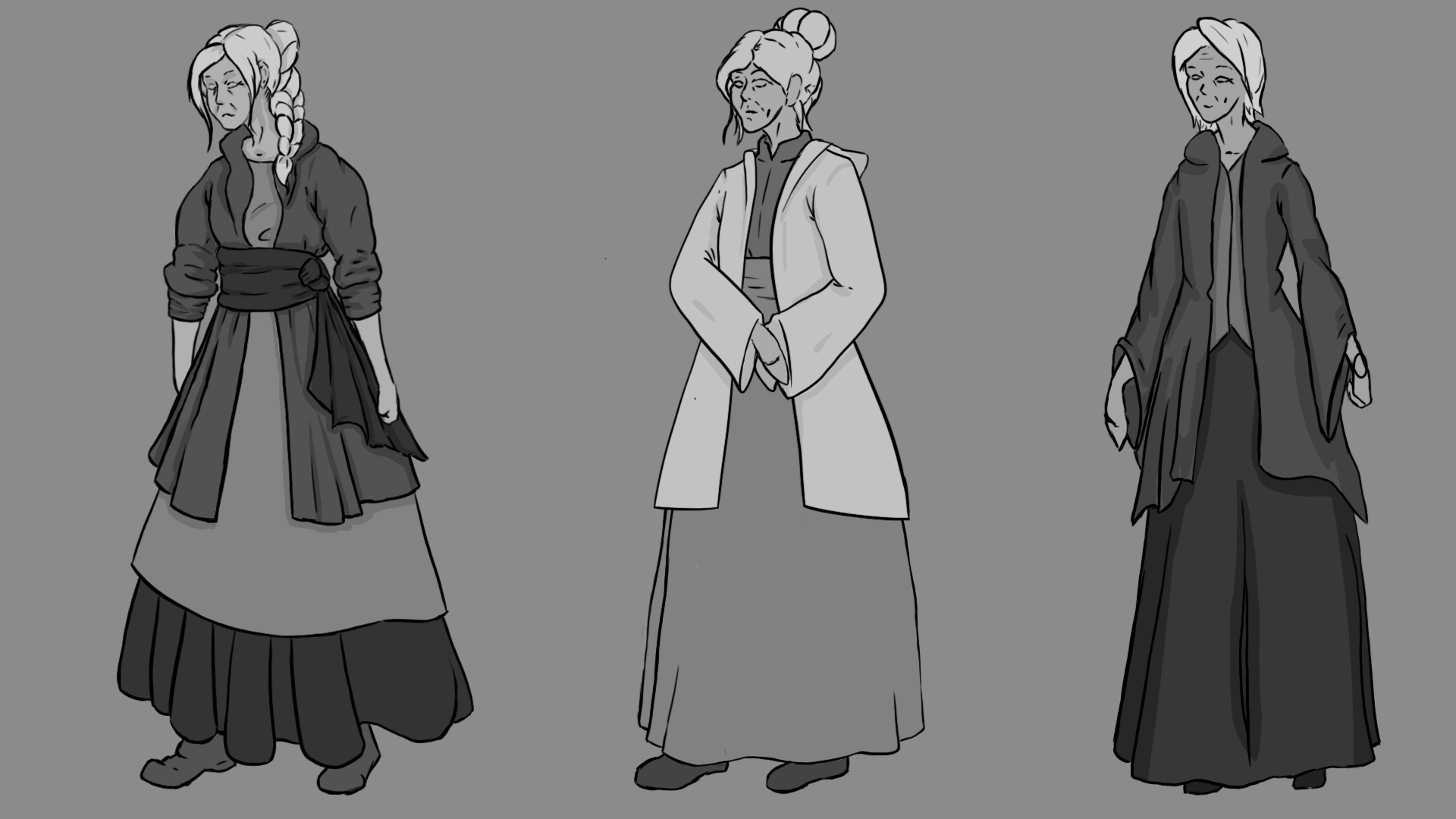 These were some of our first design ideas. We were indecisive in between a more formal/arranged design or a more simple/practical style.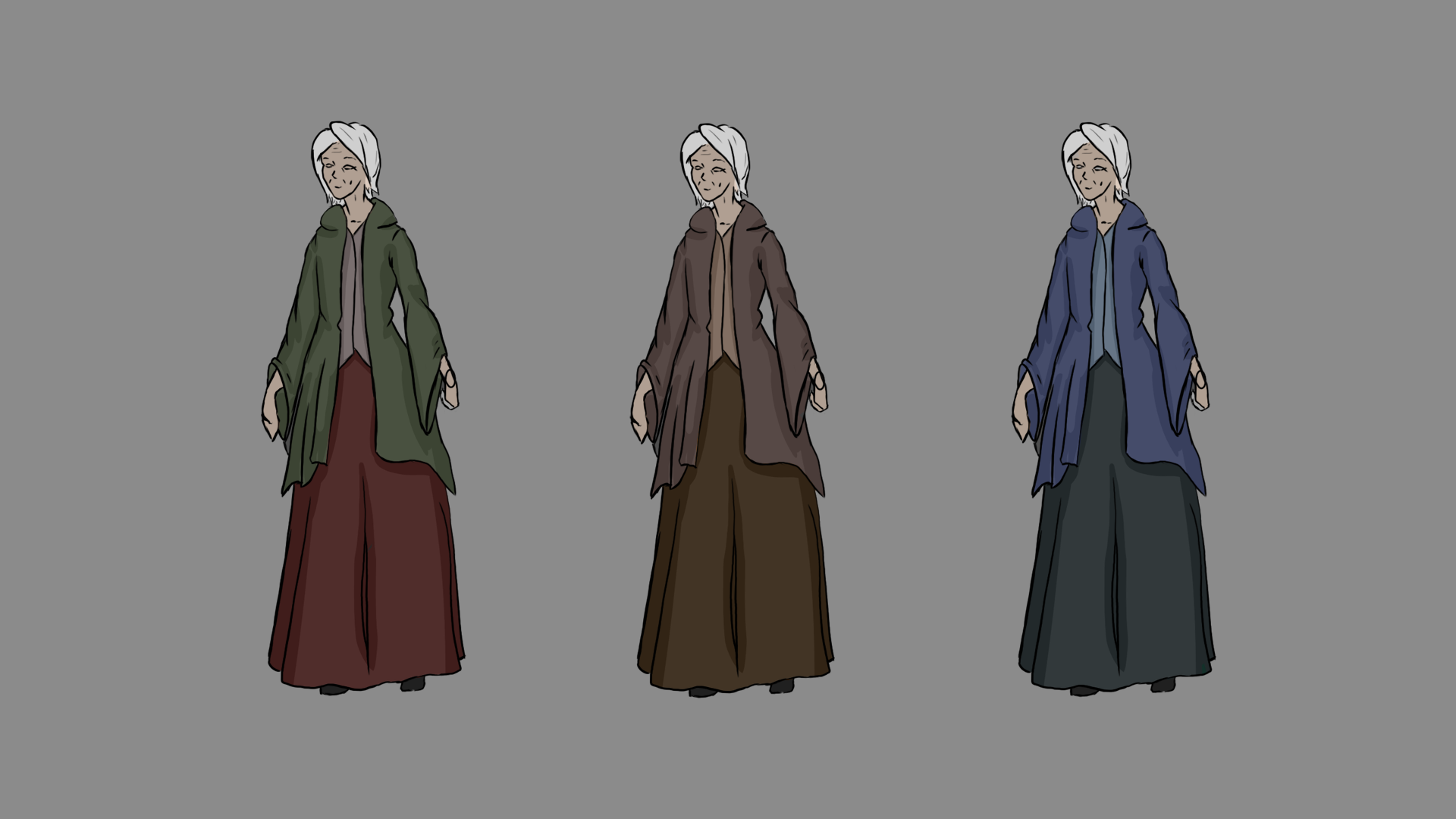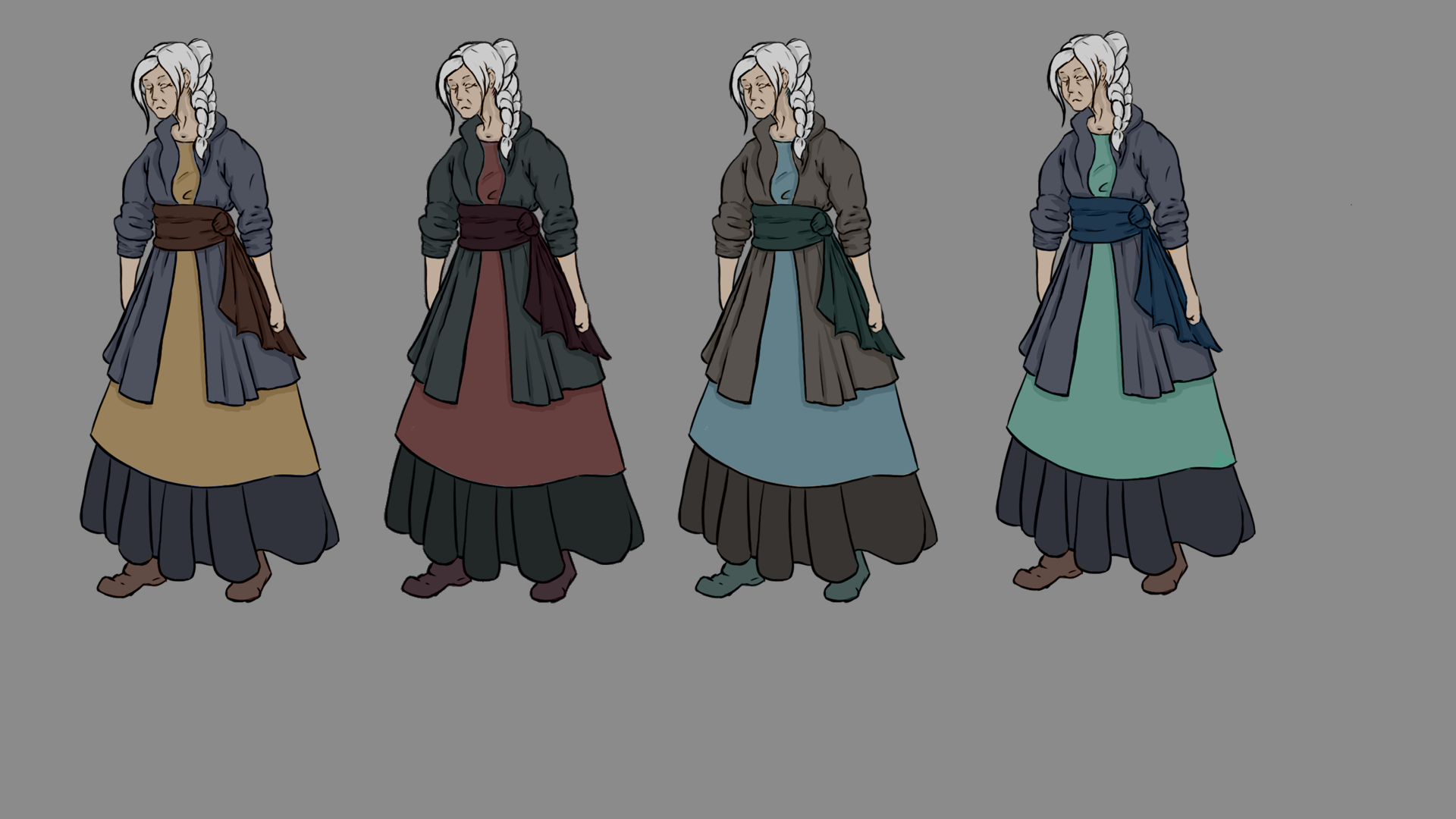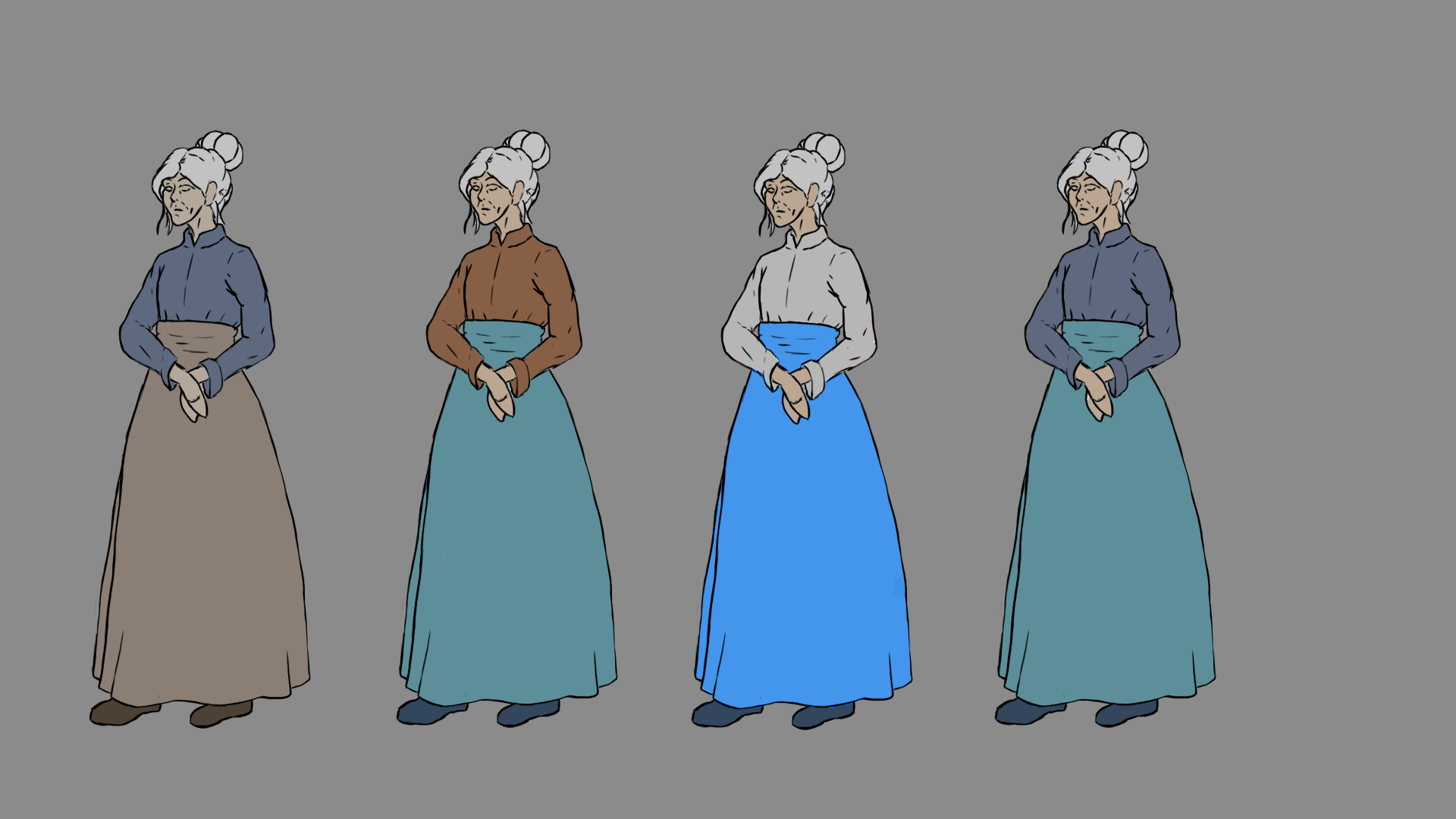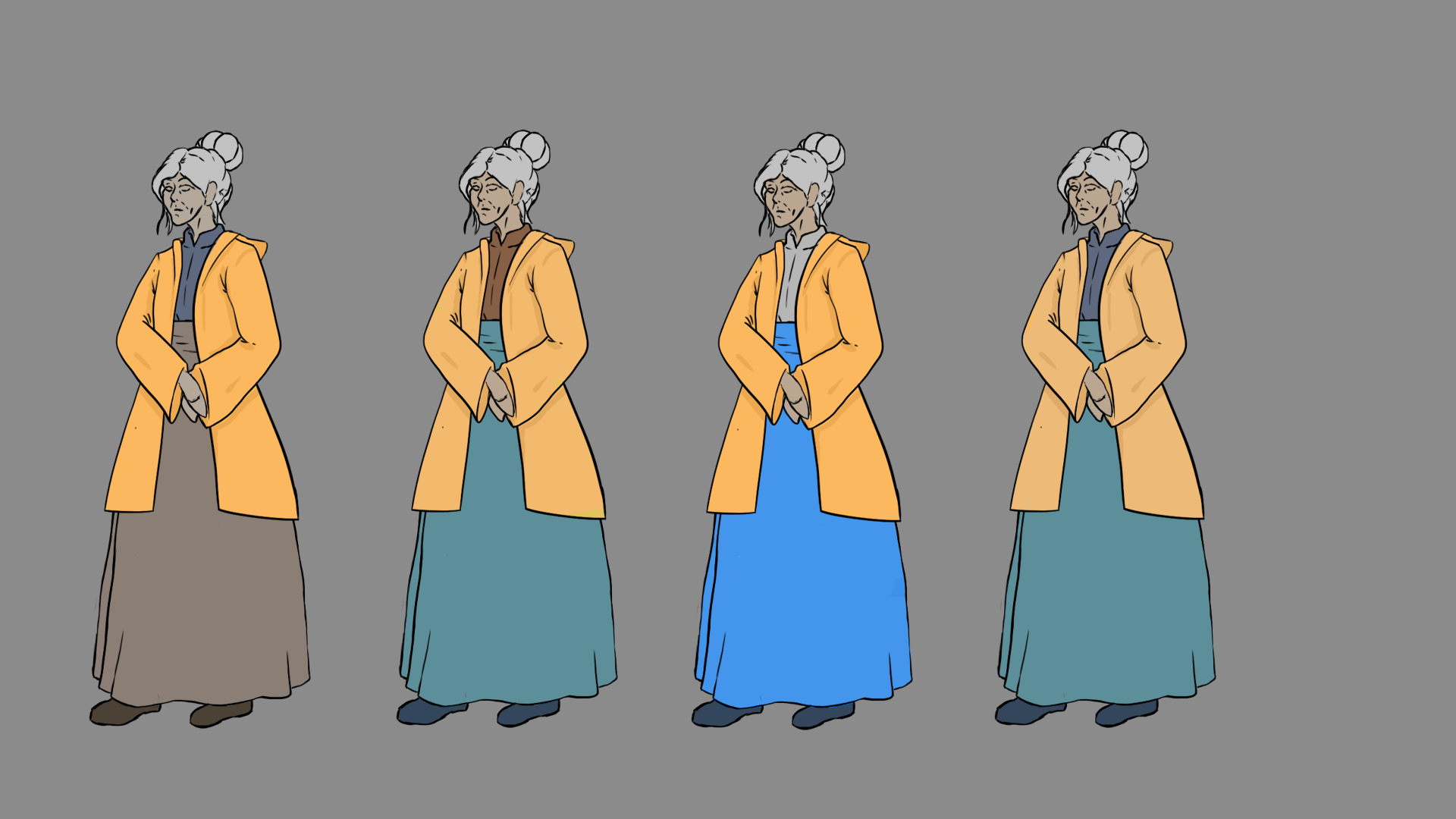 Eventually, we decided to go for the practical options. Afterwards we tried to choose some of our favorite designs and added some colors.
For now this is what we have to show you. We hope you enjoyed Eleanor's design.
Stay tuned for our next article!!